Shopping for a subcompact crossover is like walking into a Jelly Belly store and trying to narrow down your purchase to a single flavor — there's just so many options, it's hard to know where to start.
But for those who put a premium on price and practicality, the Hyundai Venue is certainly worth a taste, er, look.
The smaller stablemate to the Kona, the Venue has undergone some significant changes in its second year on the market.
The standard 6-speed manual transmission and 15-inch steel wheels, replaced by alloys of the same size in base trim, are not longer available (17-inchers are standard on SEL and Denim trims).
SEL models come with a slightly higher price for 2021 but get more standard features, including a sliding armrest storage box, leather-wrapped steering wheel and shift knob and blind-spot collision avoidance with rear cross-traffic warning. These features were previously available as an options package on SEL models but are now offered as standard kit.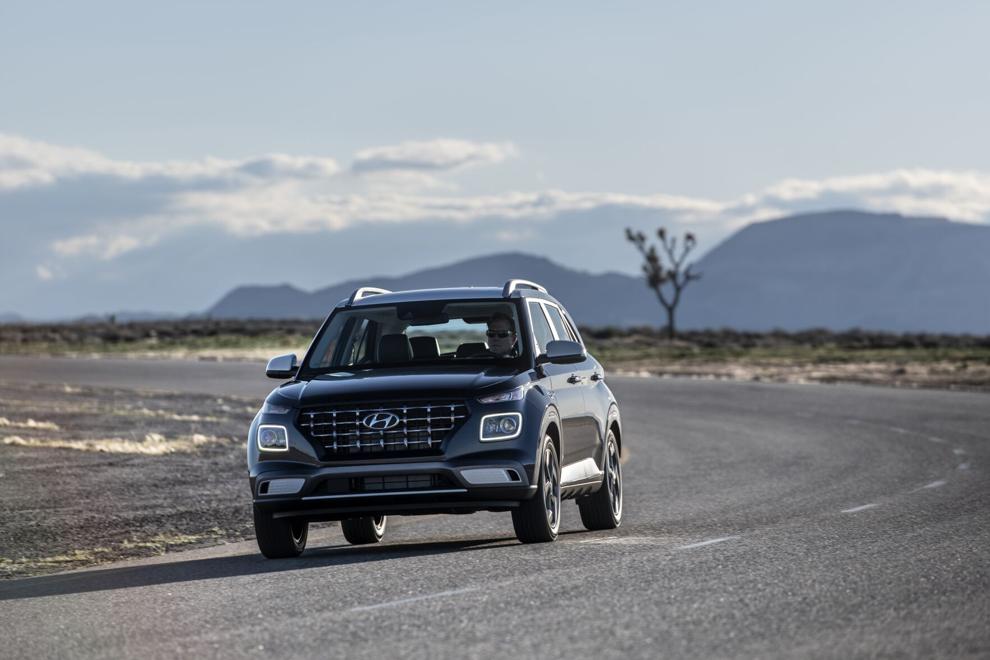 A strong selling point for the Venue is its selling price. The Hyundai has the distinction of being the lowest-priced crossover on the market with a tag under $20,000. Though base models come with some sacrifices, including the lack of a center console/armrest or power-adjustable seats, SE models do come with a generous amount of driver's aids and features for its price point.  
However, at just about $1,000 more, the mid-range SEL trim offers better value for money.
Along with larger wheels, SEL models offer automatic climate control, a leather wrapped steering wheel and shift knob, dual-USB charging, a 6-speaker audio system and the aforementioned additional driver's aids.
For an additional $2,350, the Premium Package adds LED headlights (low-beam only) and taillights, a proximity key with push-button start, navigation, Hyundai's Blue Link system, heated front seats and a power sunroof.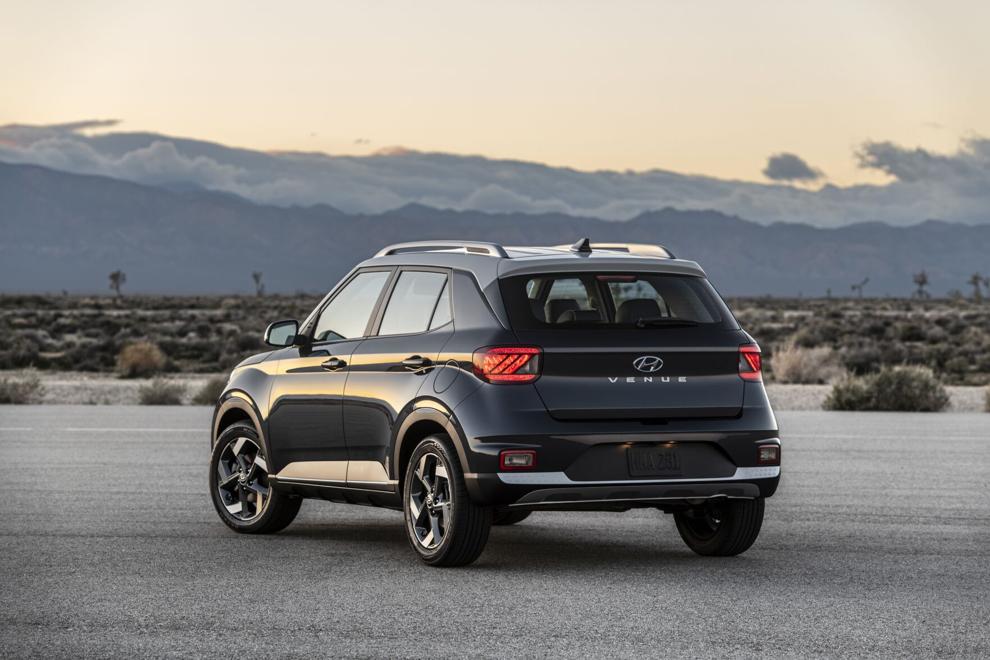 An SEL with the package costs $100 more than the top-spec Denim, which carries all of those features as standard plus leatherette-trimmed seats. However, Denim buyers are limited in their choices of paint and seat color. SEL buyers can choose from seven paint colors and either black or gray cloth seats with stripes. Denim models only come in aptly named "Denim" blue with a white roof and unique, gray cloth seats with dark blue leatherette trim. And a sunroof is not an option in the top trim.
Though buyers have their choice of trim, all Venue models are powered by the same 121-hp four-cylinder engine. The four-banger provides some zest around town — though it would be ambitious to call it quick — but it feels underpowered under hard acceleration at speed, either traversing along a short highway on-ramp or trying to pass someone once you're on the interstate.
With the deletion of the 6-speed manual, all Venue models now come with a continuously variable transmission. Those wanting all-wheel drive will be disappointed as all models send their power solely to the front wheels.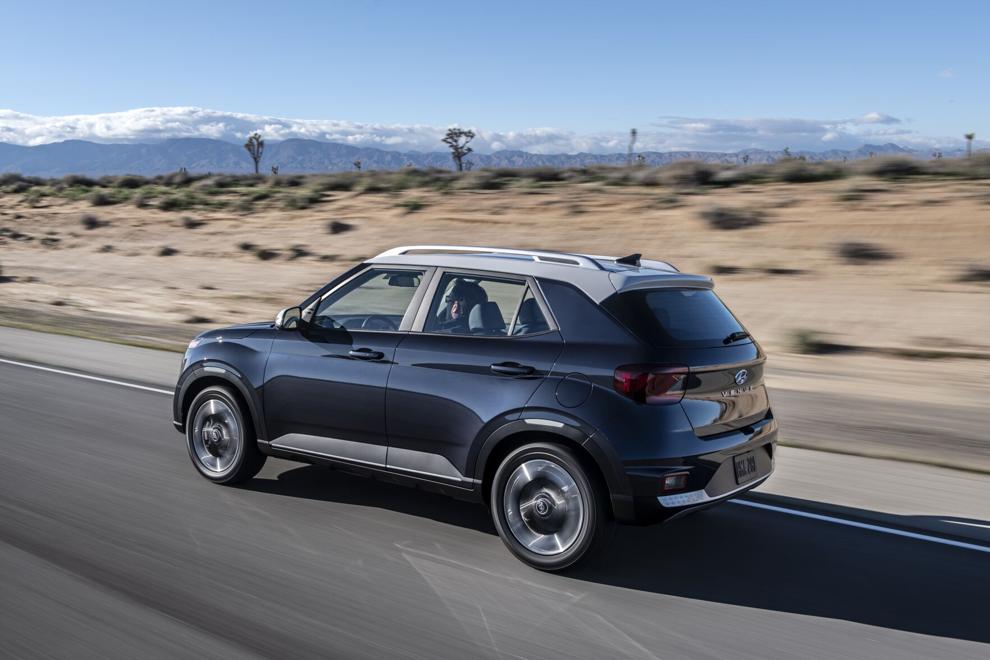 The Venue's drivetrain isn't the sportiest, but it does offer 31 combined mpg, putting it in the upper ranks of all subcompact crossovers.
Hyundai has labeled the Venue as an "urban compact SUV," which is a fair description given its agility around town. Steering is quick with enough heft to give the driver some connectivity to the front wheels, and its small stature is good for zooming through crawling traffic or squeezing into a tight parking spot. Ride quality isn't exactly velvety, but it's comfortable enough on well-maintained roads.
Despite its small dimensions, the Venue offers good practicality. The Hyundai's boxy roof provides plenty of headroom for passengers, and leg/hip room is sufficient for adults in the rear. Some rivals offer a bit more cargo space, but the Venue still offers 19-cubic feet of storage space behind the rear row and 32-cubes with the rear seats folded.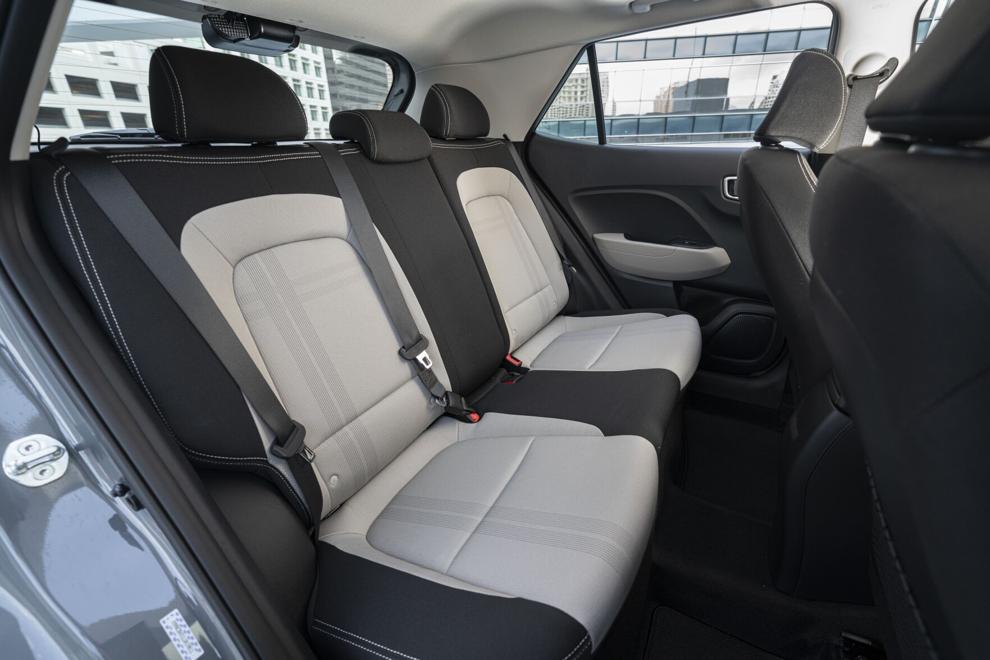 Though it rings it at a low price, the Venue shows that spending fewer dollars doesn't necessarily require a downgrade in fit-and-finish. Interior bits have a rigidness to them, and while there are hard plastics aplenty, they are mostly kept to low-touch surfaces.
Hyundai's new infotainment system is easy to use with attractive displays, including unique readouts for audio channels that resemble Edison bulbs on the 8-inch touchscreen. However, the system can be slow to respond, especially at startup, and it defaults to a screensaver-like home screen. So, if you don't like the song that's playing on the radio when you crank the Venue's engine, The Eagles in my case, you have to go to the audio menu and wait for it to load up before you can set off.
Apple CarPlay and Android Auto connectivity are standard, but the Venue does not support the apps wirelessly.
Interested buyers will likely notice the balance the Venue's styling strikes in the flooded market of subcompact SUVs. It's not as pretty as the Mazda CX-3, funky as the Toyota CH-R or as boring as the Ford EcoSport. Instead, the Venue is handsome with razor-thin headlights, a strong side character line, bulbous wheel wells and a cascading hatch.
Overall, the Venue is a solid choice for those in the subcompact market who set their priorities in features, price and practicality.
But I still can't get over the name. Hyundai typically uses places to name its cars — Santa Fe, Tucson or Palisade — but says the Venue embodies the characteristics of "the place to be…wherever that may be."
That eye-rolling description still doesn't make up for the fact that you are going to show up to work or a friend's house one day and they are going to ask about your new ride, and you are going to have to tell them it's a Venue. Or even worse, a Venue Denim.