Opened in 1995, the Marietta Diner in Marietta, Georgia, has become a quasi-landmark and part of the local lore of the North Metro Atlanta area.
Aside from its massive location and 24/7 service — owner Gus Tselios has joked the front door doesn't even have a lock — the restaurant has a menu so extensive and diverse to call it overwhelming might be an understatement.
Want a huge American omelet with a side of teriyaki glazed vegetables? No problem. Craving a burger with a side of pancakes? They've got you. Can't decide between baby back ribs, baked Greek pastitsio, fried catfish, stuffed grape leaves or seafood primavera? You don't have to. How about a steak, paella, lasagna, fried chicken, jambalaya, Belgian waffles, a turkey melt, grilled chicken, eggs benedict or fajitas? It's all there.
I'm convinced you could eat three meals a day at the Marietta Diner every day for several months and not have the same thing twice. I haven't actually done the math on that because, well, I'm lazy, but I think it's a pretty safe assumption.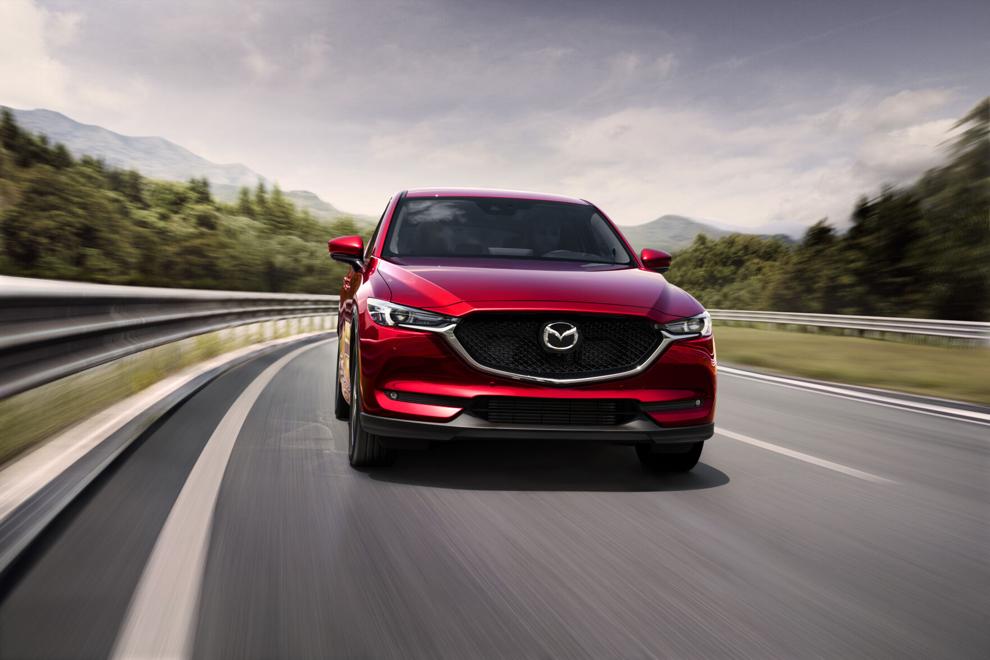 You need to have some sort of idea of what you want to eat before walking through the diner's doors, otherwise the staggering menu will simply turn your brain to Jell-O (and yes, they offer Jello-O, too). Just like you need some semblance of what you desire out of a compact crossover/SUV if you're in the market. There is a plethora of options, and many of them are good.
So, like the good friend who gives your recommendations on what to eat when the restaurant's menu rivals Tolstoy's "War and Peace" for page count, let me help you slim down your choices in the compact SUV/crossover market.
"I'd get the CX-5," I would say. "And maybe an order of pancakes."
Among all the options available in the non-luxury small SUV market, the Mazda simply stands a cut above the rest. It provides driving pleasure where most compact SUVs deliver mundane experiences behind the wheel. It is beautifully sculpted in a market dominated by high-riding boxes with meaningless character lines and unnecessary angles. Its cabin is serene and refined where its rivals mostly have utilitarian interiors that, even in their Sunday best, fall short of the richness offered by the Mazda.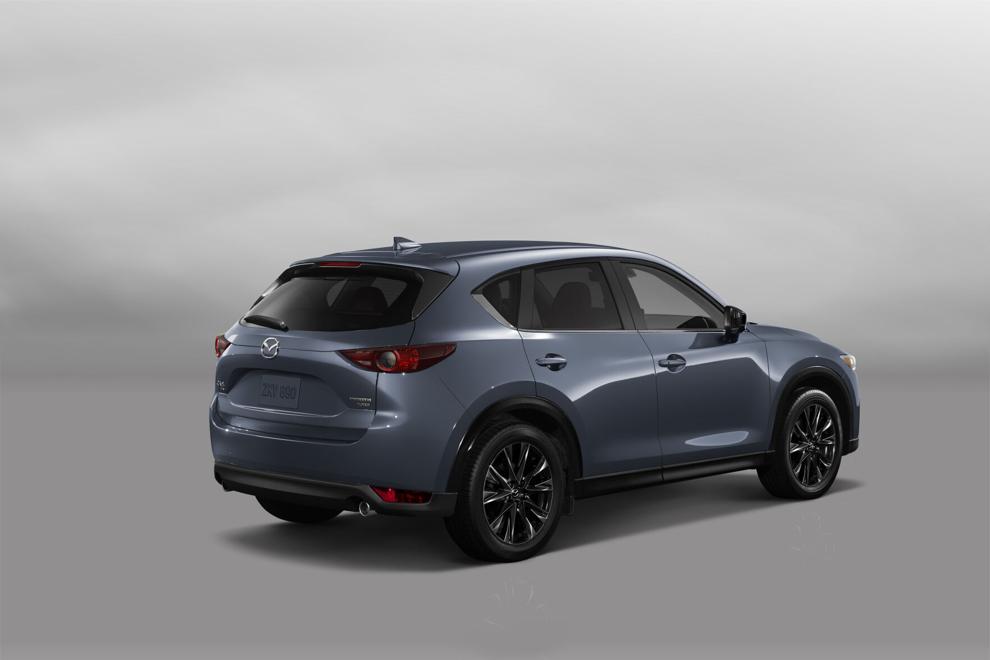 In a compact shopper's quest to throw down on some new wheels, the Mazda's appeal begins even before the engine is brought to life or butts hit seats. It looks fantastic.
Where the Toyota RAV4's appearance can be described as "rugged," the Honda CR-V as "bland," the Hyunda Tucson as "conservative" and the Kia Sportage as "a bit weird," the CX-5 can be tagged "gorgeous" with flowing lines and an overall harmony that can't be found anywhere else in the segment.
That opulence extends to the cabin.
I spoke about how the Mazda is the leader of the non-luxury compact market, but in higher trims, its cabin rivals that of luxury automakers. High-touch surfaces are made with softer materials, knobs and buttons have a quality feel and the styling is both graceful and ritzy.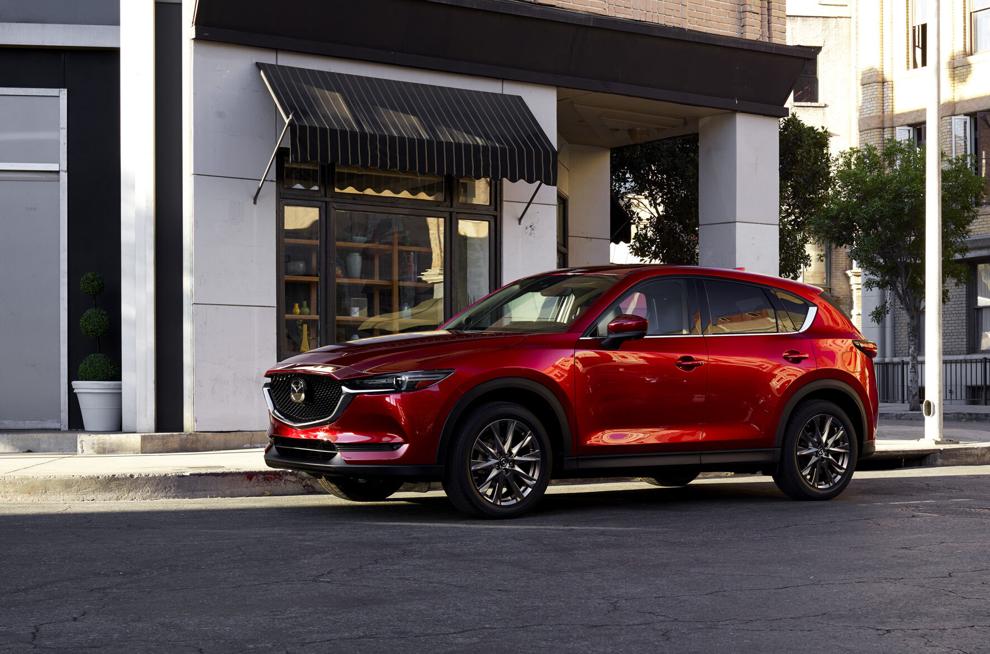 Where the CX-5 truly stands above the rest is when you put those styling looks in motion — the Mazda doesn't sacrifice driving pleasure in delivering a small-SUV experience.
It is enjoyable to drive, fun even.
Steering is responsive and appropriately weighted, its brakes are effective with a smooth pedal motion and smart and snappy gear changes are served up by the 6-speed automatic.
A peppy 187-hp four-cylinder is standard, but for the ultimate driving experience (outside a BMW, if brand taglines are to be believed) buyers should consider the 250-hp turbocharged engine available in the top two trims or as an optional extra in mid-range Carbon models.
The turbo engine provides plenty of grunt with a peak torque figure of 320 lb.-ft. While the turbo can get a bit winded higher in the rev range, power is ample for everyday driving and for a bit of spirited fun.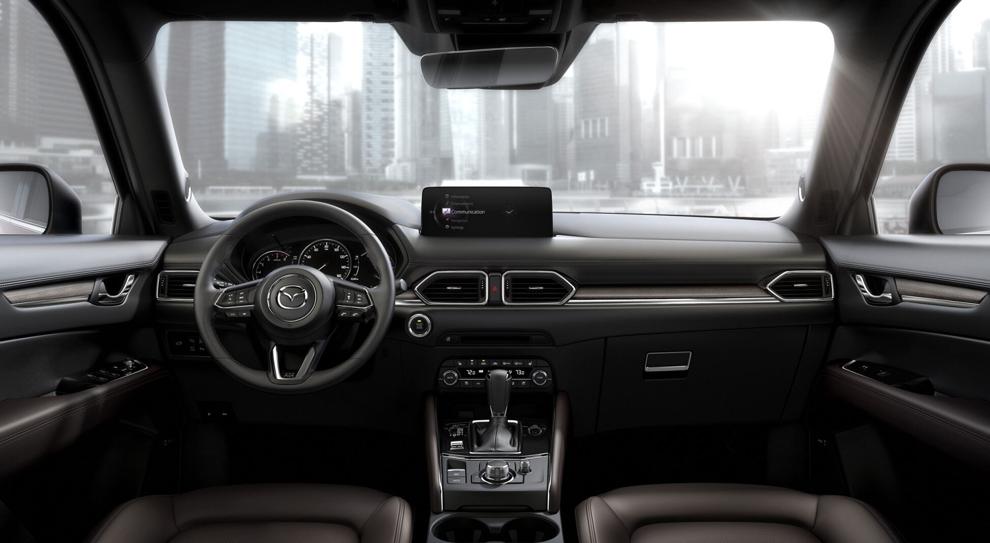 Front-wheel drive is standard, but power can be sent to all four wheels across the CX-5 range for $1,400.
On the daily commute, the CX-5's supple but non-floaty suspension irons out bumps in the road with ease, and it glides through corners in comfort.
Overall, the Mazda provides a driving experience that is typically only offered in models that cost tens of thousands more.
And limited dollars go a long way.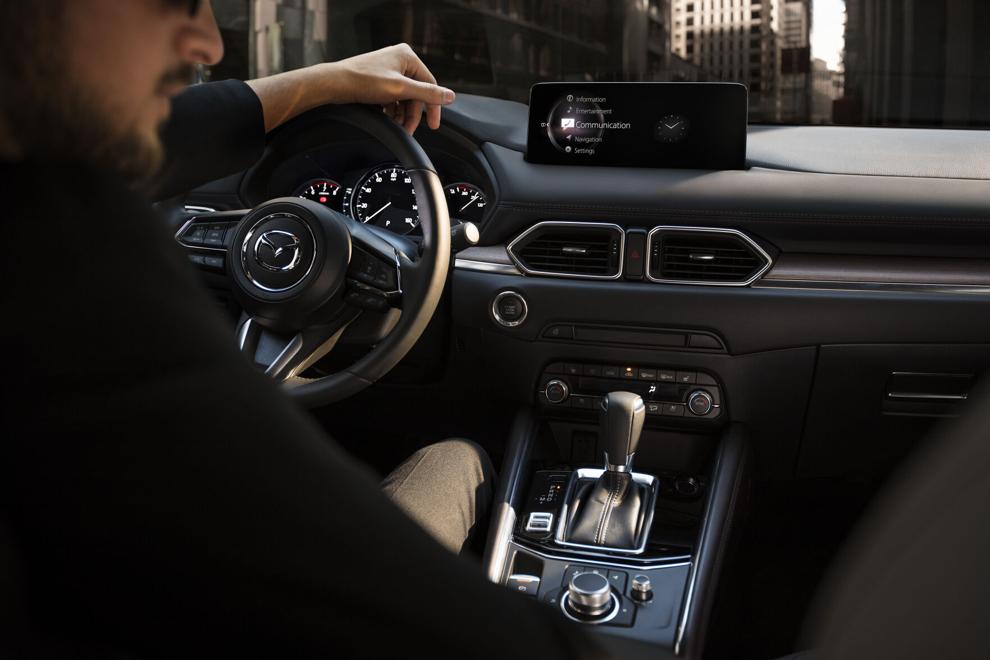 Base models are well equipped with safety features and technology, which now includes a 10.25-inch digital display with a Wi-Fi hotspot with Apple CarPlay and Android Auto connectivity. Still, perhaps the best bang-for-buck can be found in the Carbon Edition which includes unique exterior accents and 19-inch alloy wheels, a sunroof, power liftgate, leather-trimmed seats, steering wheel and gear selector, a Bose stereo system and an 8-way power adjustable driver's seat with position memory.
My top-of-the-range Signature model added a host of features like genuine wood trim, a 360-degree view monitor, heated and ventilated front/rear seats with Nappa leather trim and navigation while remaining under the $40,000 mark.
The CX-5 is not without its downsides. The rear seats are a bit tighter and provide less leg and head room than some competitors, and the cargo area, while still relatively spacious, is smaller than some CX-5 rivals.
But these are small complaints with viewing the Mazda's overall package. For its price, amenities, driving dynamics and upmarket feel, the CX-5 is a clear standout in a crowded market.
So, if you're in that market, don't be overwhelmed by the bevy of options. My suggestion is to start by looking at the Mazda. If you're going to the Marietta Diner, I do not have a suggestion, because I'm still overwhelmed by its menu.