The 2021 Chevy Trailblazer marks the return of two things previously killed off by General Motors — the Trailblazer badge and a three-cylinder engine GM in the U.S.
GM hasn't offered a three-banger here since the 2001 Geo Metro, which was rated for an abysmal 55 horsepower. Thankfully, the new Trailblazer has nearly three times that horsepower as standard and 100 more ponies in the upgraded engine. Faster than a Metro? Yes. Fast? No.
The standard 1.2-liter turbocharged inline-three offers 137-hp with the optional 1.3-liter turbo netting buyers 155 ponies. A continuously variable transmission (CVT) is standard, and all-wheel drive models, a not-so-common option in the subcompact class, get a 9-speed automatic.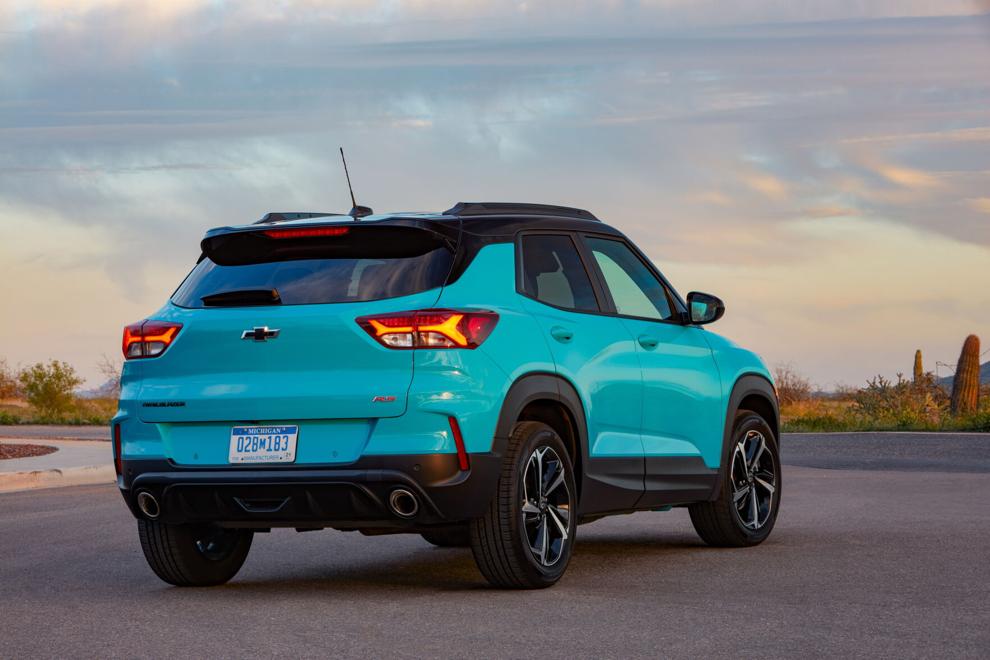 I haven't been behind the wheel of the smaller powerplant, but I don't want to after piloting a model with the optional engine. The three-cylinder feels constantly strained and acceleration is an exercise in patience. There's a little bit of pep initially from a stop, but the engine's performance is like me running a sprint — I'm sure I could get out of the gate quickly but would almost immediately be wheezing, gasping and out of power.
And it isn't as if the three-cylinder makes up for a loss of power with great fuel economy.
The base engine gets 28 city and 31 highway. The 1.3-liter actually betters that with front-wheel drive, netting 29 city, 33 highway, while all-wheel drive models with the 9-speed automatic get 26/30. Those figures come in at or below the Trailblazer's competition that offer another cylinder and more horsepower.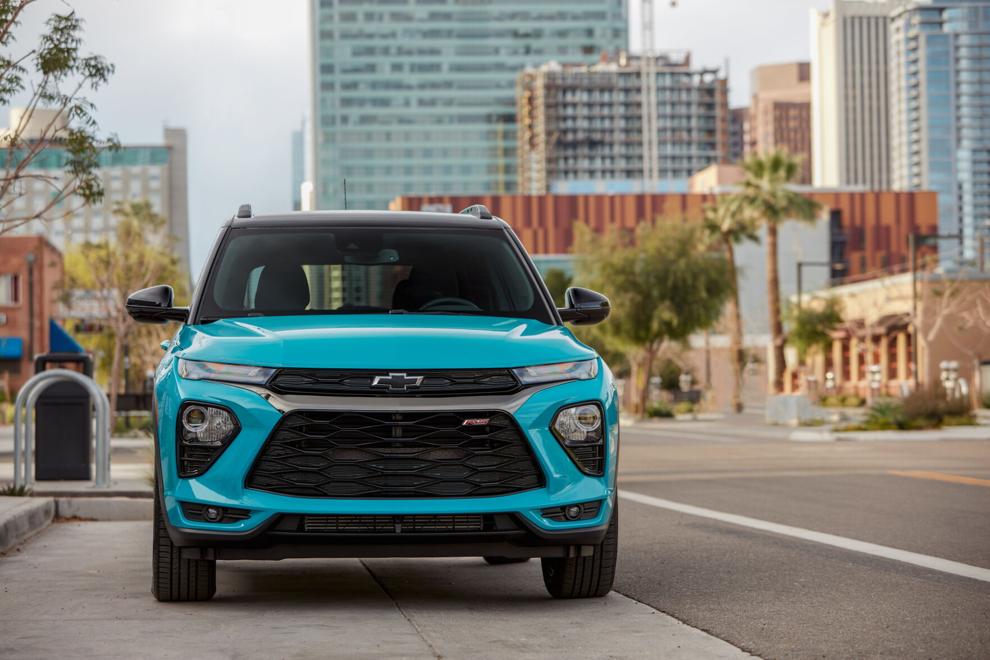 Of course, not all are interested in performance, those weirdos, and in some other areas the Trailblazer does well.
For starters, there's the practicality. The cabin is spacious with an accommodating rear seat and good head and leg room all around. Cargo space is impressive, offering 25-cubic feet behind the rear seats and just 54-cubes with the flat-folding rear seats tucked away.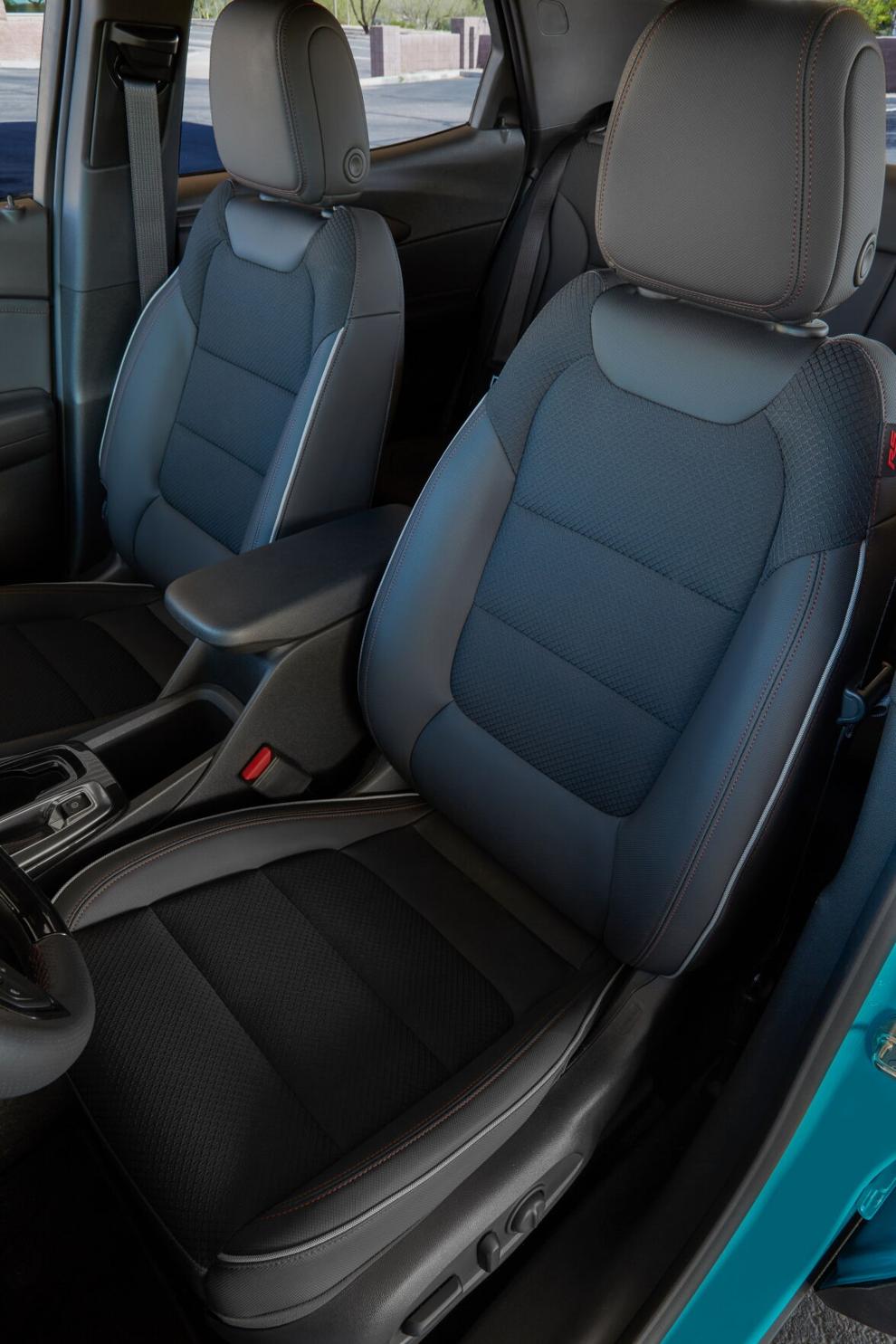 That practically comes in an attractive package, like someone accidentally put a Blazer in the dryer for too long. There's a lot going on in the exterior styling — multiple contours on the doors, a hatch featuring all the shapes you learned in Kindergarten and a bulky c-pillar that looks good but significantly cuts down on rear visibility. But it's a good look overall and improved by the Camaro-inspired front fascia.
The RS model I tested comes with unique styling, like a faux inlets below the fog lights, dual exhaust tips, 18-inch black wheels and a slightly more aggressively styled front end.
It certainly looks better the Trailblazers of old that had such a boxy, squared-off design I wouldn't be surprised if it was styled on an Etch-A-Sketch.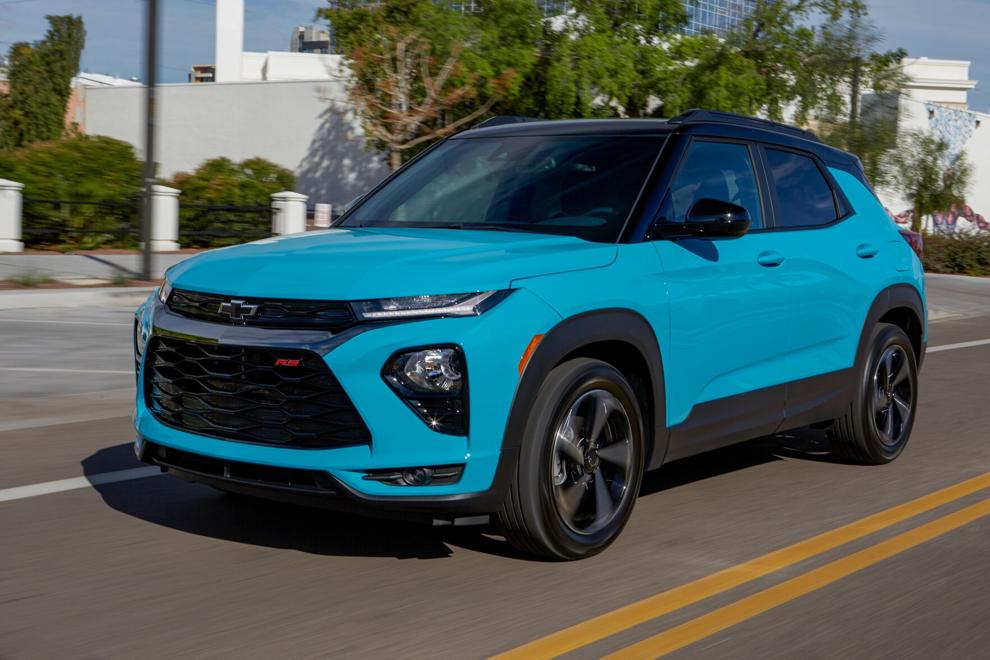 For those who want a touch of that off-road capability, the Activ edition offers chunky tires and other features for treks off the paved paths.
The interior is attractive with arrow-shaped vents, a two-tier dash and a crest surrounding the 7-inch infotainment screen (higher end trims get an 8-incher). A 3.5-inch driver information screen is flanked by analog speed and rpm gauges. There is a convenient cubby ahead of the gear lever, which can house an optional wireless charging hub, with two standard USB ports and an auxiliary input jack.
Apple CarPlay and Android Auto connectivity are standard with SiriusXM available in upper trims.
Some features standard in the Trailblazer's rivals, like rear cross-traffic alert and automatic climate control, require options packages, but the Chevy is fairly well equipped.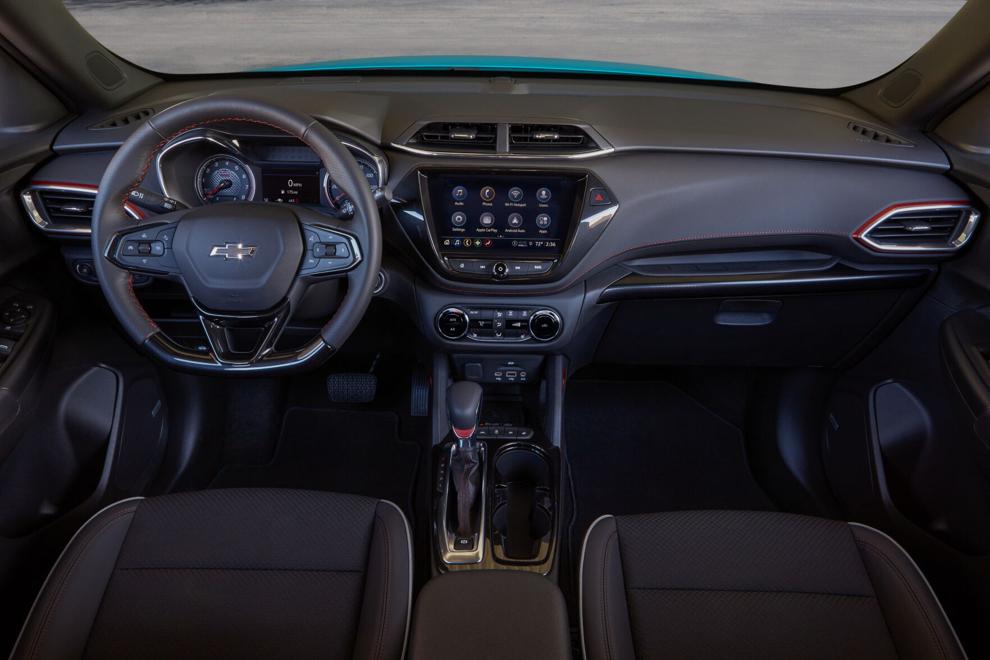 Forward collision warning, pedestrian detection, automatic emergency braking, lane departure warning and Chevy's Teen Driver system are among the standard set of features.
But back to the not-so-good things.
The cabin can be noisy at times, especially at highway speeds, which isn't helped by the engine constantly droning because it needs more umph.
The ride quality isn't particularly smooth. It's not especially uncomfortable, but some the Trailblazer's competition offer a more relaxed ride.
A starting price of $19,995 is a strong selling point for the Chevy. However, the 1.3-liter engine is a must, and that doesn't come any cheaper than a mid-range LT model that starts just over $26,000. Add all-wheel drive and a few options and the Trailblazer quickly knocks on the door of $30K.  
The Sun and Liftgate package ($1,770) adds a panoramic sunroof and hands-free, programable liftgate. The Technology Package ($1,620) adds adaptive cruise control, wireless charging, a Bose sound system, LED headlamps and more. Depending on trim level, buyers can also add leatherette seating, adaptive cruise control and other upgrades.
The Trailblazer does have its strong suits, mainly good looks and a spacious cabin for both people and stuff. But overall, it's crippled by underpowered engines. Paltry performance could be somewhat overlooked if those engines offered great fuel economy, or if the Trailblazer had a quieter, smoother ride or a lower overall price. But when all of its negative aspects are considered, the Trailblazer's return is a letdown.