JOHNS CREEK, Ga. — The Herald has learned that Johns Creek acquired the Macedonia African Methodist Church Cemetery land through eminent domain Sept. 17.
The transaction occurred without any fanfare and no formal announcement from the city.
The property, located just off the corner of Medlock Bridge and State Bridge roads, is the burial site for more than 100 African-American church members, some of them former slaves. Interest in the site has grown in recent years after community leaders noticed the property and its graves have fallen into disrepair.
Fulton County was awarded the property through eminent domain in 1998, a few years after the church vacated. At that time, the area was frequented by members of the Ku Klux Klan and had become an increasingly difficult place for the congregation to live, community leader and cemetery caretaker Kirk Canaday said.
The county performed some minor maintenance until 2006, when responsibility for upkeep was ceded to the newly formed City of Johns Creek.
Johns Creek officially acquired ownership of the landlocked property roughly 10 months after the City Council voted to acquire the cemetery on Nov. 16, 2020.
The council's motion identified funds in this year's budget to cover the costs of the cemetery land's $52,200 appraised value.
In a hearing in Fulton County Superior Court Aug. 17, Assistant City Manager Kimberly Greer spoke on why the city wanted to acquire the land. Her comments, she said, were directed by the City Council's Nov. 16 motion.
"The only reason we want [the cemetery] is to preserve and protect it," Greer said. "It is a cultural and historically significant asset to our community, and we believe it is worth the city's efforts to take care of it."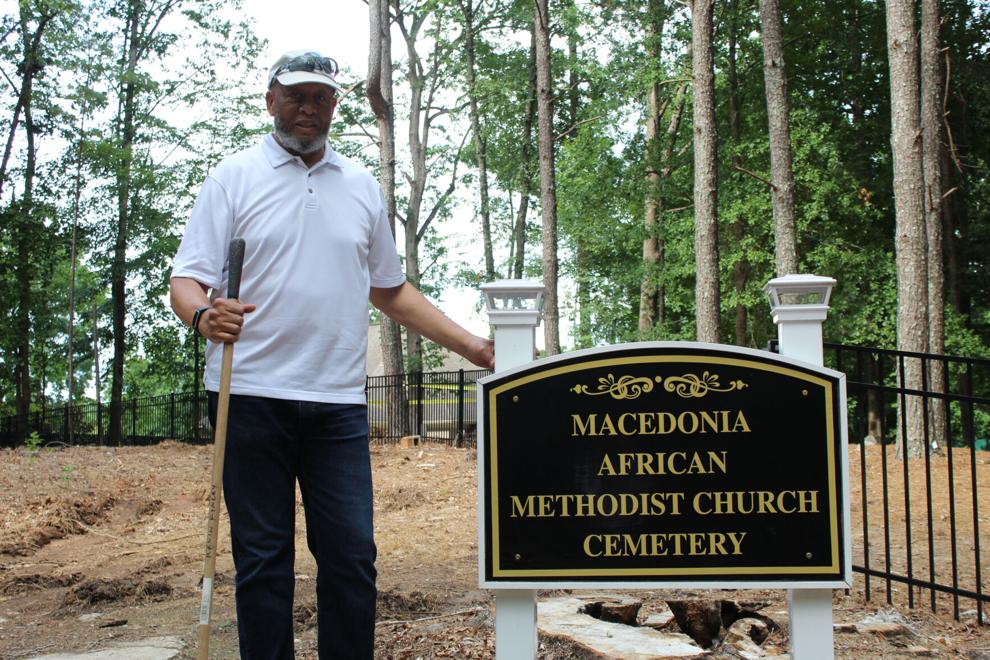 Many grave sites inside the cemetery are unmarked or have had their headstones stolen. Estimates by New South Associates, which performed a survey on the land in 2016, said there could be as many as 114 graves in the cemetery with burial dates ranging from 1893 to 1988.
Several of the deceased are known to have been enslaved people, while others were descendants of slaves Canaday said.
On Aug. 31 in an order and judgement, the Fulton County Superior Court awarded the city the 1.92-acre piece of land for the appraised amount.
Four days before the city acquired the land the City Council passed the fiscal year 2022 budget, Sept. 13 with a line item dedicating $100,000 for upkeep and improvements to the cemetery.
Since the acquisition however, other than basic maintenance, the city has not begun work on the land.
Canaday is eagerly awaiting the opportunity to share his plans for the cemetery but thinks it's likely the city will wait until after the new mayor and City Council members take their seats in January.
He said he hopes to one day turn the area into a memorial garden.