JOHNS CREEK, Ga. — Johns Creek hosted this year's MLB Play Ball event Aug. 20 at Ocee Park.
The hour-long free event is for children of all ages and is designed to focus on the fun nature of baseball while encouraging an active and healthy lifestyle for kids.
During their hour on the field, kids enjoyed alternating between hitting and catching exercises with visits from former Atlanta Braves outfielder Terry Harper and Gwinnett Braves Mascot Chopper. This was followed by a quick whiffle ball game, with each participant offered the chance to hit a ball pitched by Harper himself. Each child also received a free T-shirt and a goodie bag filled with treats and baseball cards.
"This event helps kick off the start of our fall youth baseball season and is a great way for kids to get excited about the game of baseball," Johns Creek Recreation Manager Kirk Franz said. "Getting the chance to hit off a former Atlanta Braves player is a cool experience that many won't forget."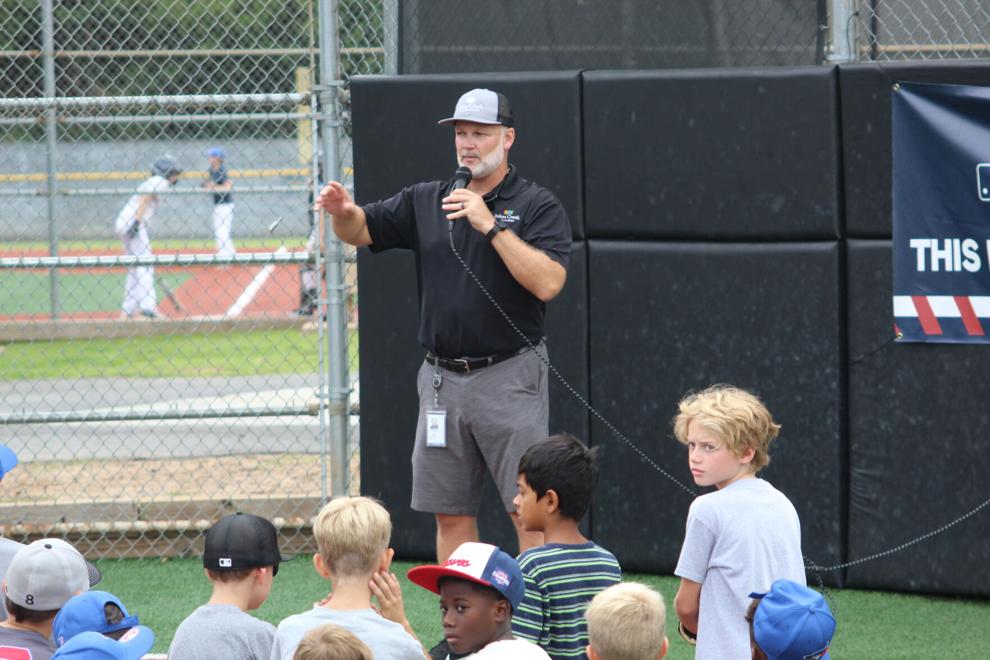 Johns Creek first introduced the event in 2016 after having learned about it through the U.S. Conference of Mayors. The city added it to the recreation schedule to celebrate baseball and softball as a youth activity. The youth baseball program is run by volunteers of the Ocee Park Athletic Association (OPAA). Assisting with each of the exercises and activities are current baseball players from Chattahoochee High School.
Play Ball is a collaborative initiative between Major League Baseball and USA Baseball focused on exposing children to baseball and softball while providing a way to remain active during the summer. Play Ball also hosts educational online resources for coaches, umpires, parents and players. To learn more about the organization, visit their website at www.playball.org.
"We've had nothing but positive feedback from this event in previous years," Franz said. "And with our hometown Atlanta Braves playing well and fighting to win the division, our baseball community has a lot to be excited about."
This year was no different with dozens of children in attendance showing up to participate. Ocee Park is located on 10900 Buice Road. To learn more about the event, contact Franz at kirk.franz@johnnscreek.ga.gov or call 678-512-3261. For upcoming local events, visit www.johnscreek.ga.gov.