JOHNS CREEK, Ga. — Two sitting members of the Johns Creek City Council have announced plans to campaign for the seat long held by Mayor Mike Bodker, who will not seek re-election.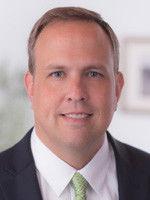 John Bradberry, who was first elected to the council in 2017, is a local businessman who founded his own landscape design and contract company. His campaign heralds inclusive representation to guard against overdevelopment and maintain the quality of life for residents.
The campaign keys on the elements of building community, increasing mobility and economic rejuvenation. He also espouses making Johns Creek a leader in modern policing with increased community policing, crisis intervention training and mental health counseling for victims and would-be assailants. 
Bradberry is a former U.S. Marine and is married with one daughter.

Brian Weaver was elected to the council in 2019, having retired after 37 years in law enforcement. He was part of the inaugural squad and senior command staff for the Johns Creek Police Department when the city was incorporated and retired as a major.
His platform includes continued efforts to foster relations between public safety and the community. He helped organize a partnership between Johns Creek Police and Behavioral Health Care allowing healthcare professionals to accompany police while responding to calls with mentally distressed people.
He has a wife, two sons and three granddaughters.
Following a spate of unsigned attacks on social media, Bodker announced in 2018 that he would not seek another term as mayor. He was first elected to the office in 2006 when the city incorporated.