JOHNS CREEK, Ga. — Johns Creek City Council unanimously approved a contract May 10 for engineering work on replacing the Buice Road bridge.
The bridge which spans Johns Creek falls short of safety standards for the volume of water flowing underneath. During large storm events, the bridge causes flooding upstream, and motorists consistently witness the water rise to overflowing, causing the potential for a road closure.
To improve the safety and operations of Buice Road, the city wants to replace the structure with a new bridge at a higher elevation.
As part of construction, plans call for increasing pedestrian connectivity and upgrading guardrail approaches.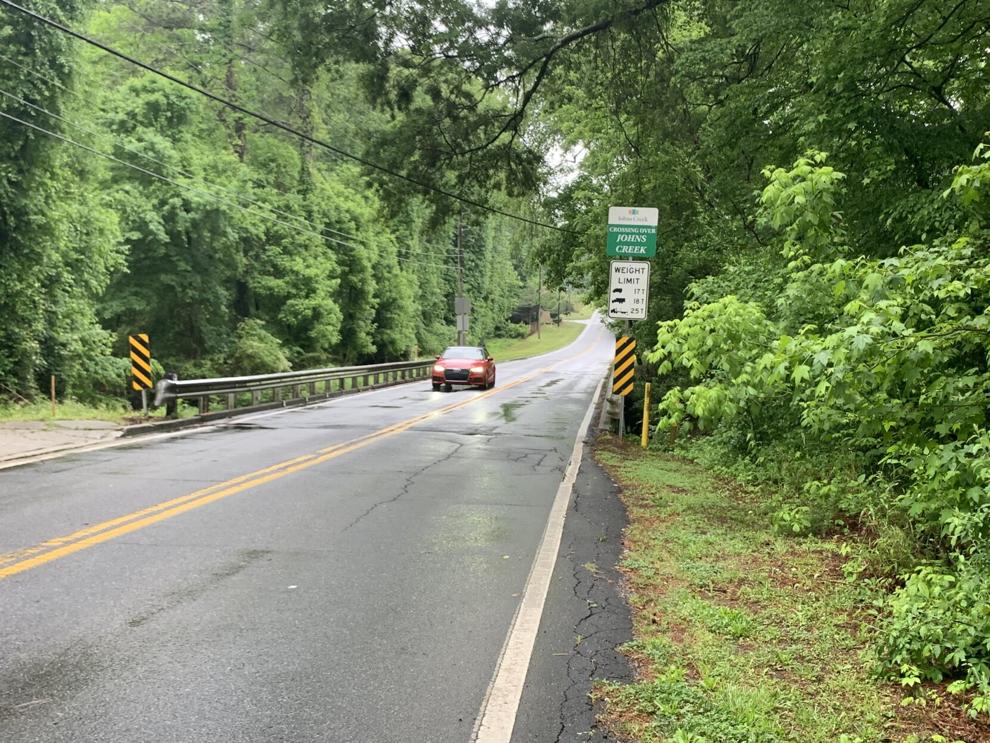 City Council members expressed their support for the project, particularly the added pedestrian element, at an April 26 work session.
"I like the fact that I want to make it as pedestrian-friendly as possible," Councilman Lenny Zaprowski said. "I'd like it to have as much room as possible to make it safe."
The council had budgeted $400,000 toward the replacement and is also seeking grant funding to defray the cost.
That looks likely.
Late last year, the city was awarded a $1 million federal grant through the Atlanta Regional Commission to be administered by the Georgia Department of Transportation. An additional $2 million has since been awarded with the potential for additional funding as project costs are further refined.
Because of the timing of the awards and the amount of the grant, all parties have agreed that Johns Creek should bear the costs during the engineering phase, and the right-of-way and construction phases will be completed with grant funds, with an 80/20 match requirement.
The overall cost estimate for the bridge replacement is $2.9 million. This includes the approved $400,000 for engineering and an additional $200,000 for right-of-way and $2.3 million for construction.
As part of the contract award, the City Council decided to pursue the option of replacing the bridge at its current location rather than relocating it 50 feet to the south. Construction in the existing location limits the impacts to adjacent private properties.
During construction, which is still two years out, Buice Road will be closed for three months from Farmbrook Lane east to Twingate Drive. Traffic will be detoured to Spruill Road and Old Alabama Road during that period.
The city has already met with school and emergency service agencies to coordinate the closure which is targeted to fall during summer break.
The engineering phase will incorporate a community meeting to solicit input on the proposed bridge replacement and refine the engineering concept with community feedback.