JOHNS CREEK, Ga. — For years, the Macedonia African Methodist Church Cemetery has been used as a dumping ground for lawn debris and garbage.
Tucked behind homes in the St. Ives neighborhood and up a gravel drive off Medlock Bridge Road, many are unaware of its existence at all.
Kirk Canaday first learned of the cemetery in 2017 when residents were campaigning to fight construction of billboards in Johns Creek. He has been dedicated to the project ever since.
"It's one of those things, something needs to be done, and it wasn't being done," Canaday said.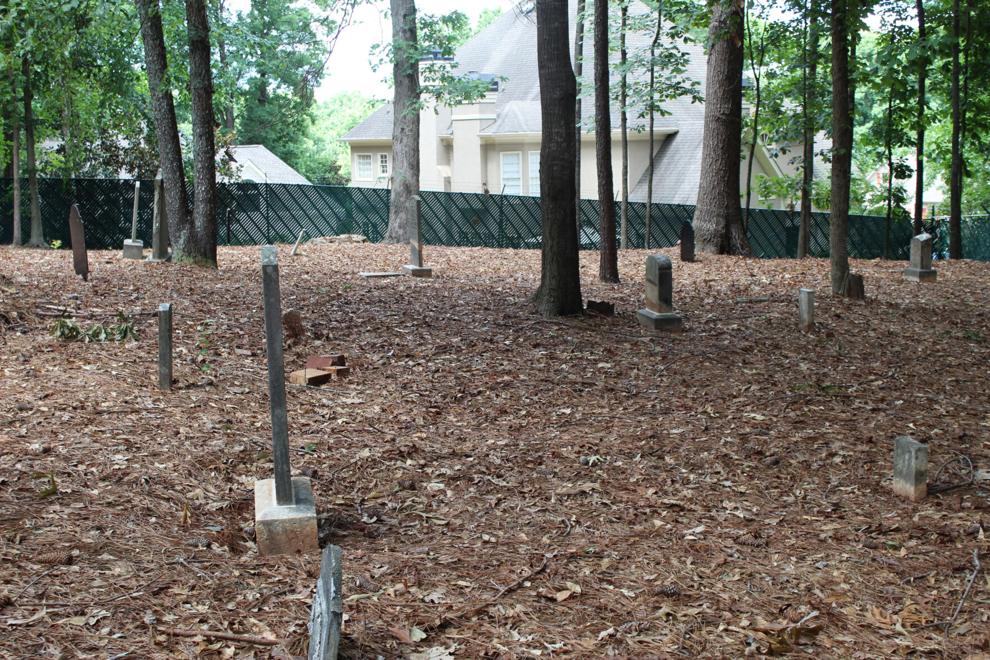 He is not alone in his efforts to preserve Macedonia after years of near neglect. He has allies in the Johns Creek Historical Society, Girl Scout troops, Student Leadership Johns Creek, volunteers and most recently, the City Council.
An ordinance, submitted by council members Stephanie Endres, Chris Coughlin and Erin Elwood, addresses defacement and tampering with the cemetery and includes maximum penalties of $1,000 or six months in jail.
Passed on June 21, the law will work in coordination with existing cemetery desecration laws in Georgia.
This is only the beginning of efforts to preserve Macedonia Cemetery and honor the people buried there, Canaday said. The city is in the process of buying the land from Fulton County, and until it's finalized, historic landmark status and efforts to restore the area have been placed reluctantly on the back burner.
Canaday has been lobbying the City Council and city manager for years to add a line item in the budget for the cemetery to no avail, he said. This year, however, Councilwoman Endres plans to change that.
Endres said that at the July 12 work session, she will propose allocating $100,000 of the budget to maintenance and preservation efforts based in part on estimates for necessary work submitted by Canaday.
First steps would include clearing the area of overgrowth and performing ground penetrating radar to get a clearer picture of the location and total number burial sites within the cemetery.
Many grave sites are unmarked or have had their headstones stolen. Estimates by New South Associates, which performed a survey on the land in 2016, said there could be as many as 114 graves in the cemetery with burial dates ranging from 1893 to 1988.
Several of the deceased are known to have been enslaved people, while others were descendants of slaves, some of whom were lynched, Canaday said.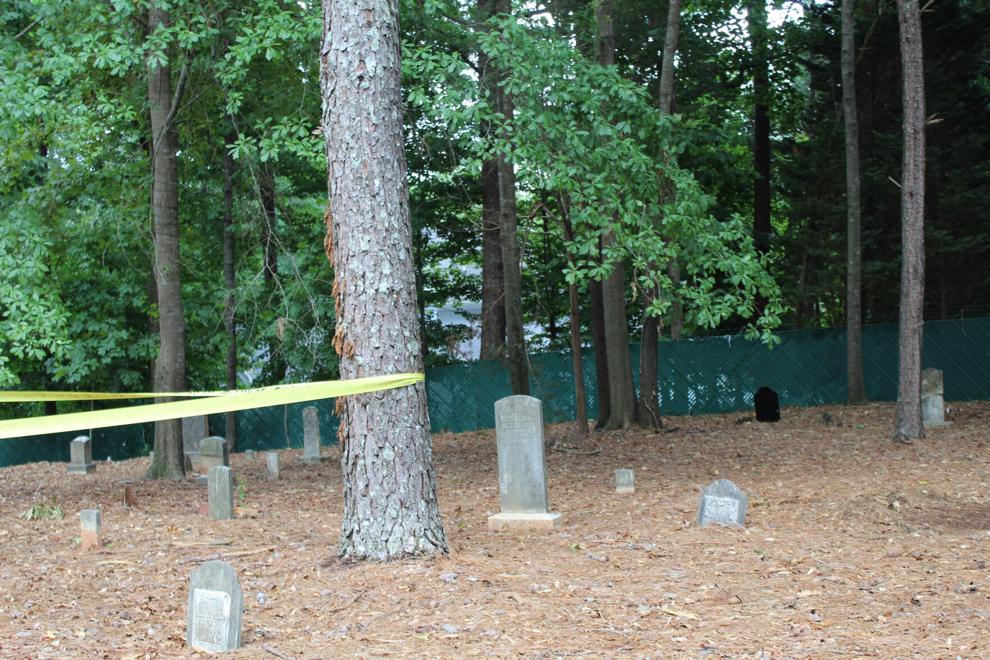 Student Leadership Johns Creek has raised more than $3,000 to aid in restoration. Funds have been used to mend headstones and perform research, Canaday said.
A grant, awarded to Mercer University's Tiff College of Education in cooperation with SLJC and the Johns Creek Historical Society, will be used to develop four documentary films to tell the story of Macedonia, according to SLJC Executive Director Irene Sanders. 
The projects intend to bring awareness and educate the public, but Canaday made sure to communicate with Sanders that this was not a "feel good" story.
The peoples buried in Macedonia were mistreated in both life and death, whether in the form of enslavement, lynching or desecration of their graves, Canaday said.
Despite its dreary history, Canaday said he remains hopeful that one day the site will be properly honored. He has plans to turn the cemetery into a beautiful memorial garden that pays homage to those buried and allows visitors to wander comfortably and learn the history. He also hopes to rebuild the church that anchored the cemetery.
Until then, Canaday will continue to lobby on behalf of the deceased and clear the land himself with a rake at least once a week.