JOHNS CREEK, Ga. — Anokhi Parikh migrated from Ahmedabad, Gujarat, India, to the United States at 10 years old. In her younger years, she always felt the need to fit in, not knowing how to speak English well.
The bright-eyed 27-year-old came to know the varied cultures in America but never forgot her roots, with parents who instilled Indian culture and values from the beginning. With a growing appreciation for her heritage and a purpose to bring the East to the West, Parikh founded Merakhi, one of around 15 Indian clothing and accessory vendors at the Johns Creek Diwali festival Oct. 22.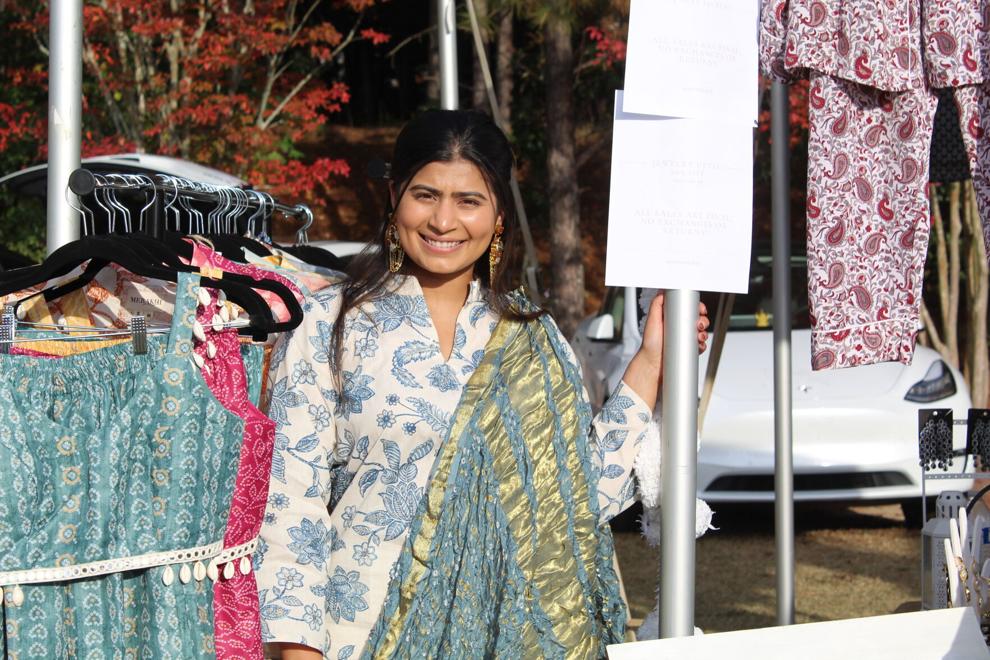 Shakerag Park was buzzing with up to 12,000 people for the festival of lights, packed with other small Indian businesses and cuisine, their tents lining the field. Bounce houses were at one end of the field, walking into the park. Cultural performances took place on the park's center stage. Visitors also practiced cricket in the batting cages.
Parikh, who wore traditional Indian clothing, but with Western influences, said she has always celebrated Diwali. Describing its significance as good over evil, she said Diwali is the light one can see at the end of the tunnel, the Indian New Year.
"As we go into the new year, we're celebrating with a lot of love and light," Parikh said.
Parikh grew up in Johns Creek and said the city didn't always have a lot of South Asian influence.
"The fact that this is the first ever Johns Creek Diwali festival is huge," she said. "To be able to see a mix of crowds that are coming out here and supporting all these local businesses truly means a lot."
Parikh said she's able to represent her culture to the public through Merakhi, which is Greek for "to put your soul into something that you love." She handmakes all the jewelry, big and colorful pieces characteristic of Indian fashion. Basic designs take three to four weeks to make. More intricate bridal designs take six to eight months.
Parikh also specializes in block printing, designing all Merakhi's clothing, which is then handmade by artisans in India who don't have reach outside of their community.
"It's a way for them to have a roof over their head, for them to be able to feed their families," she said.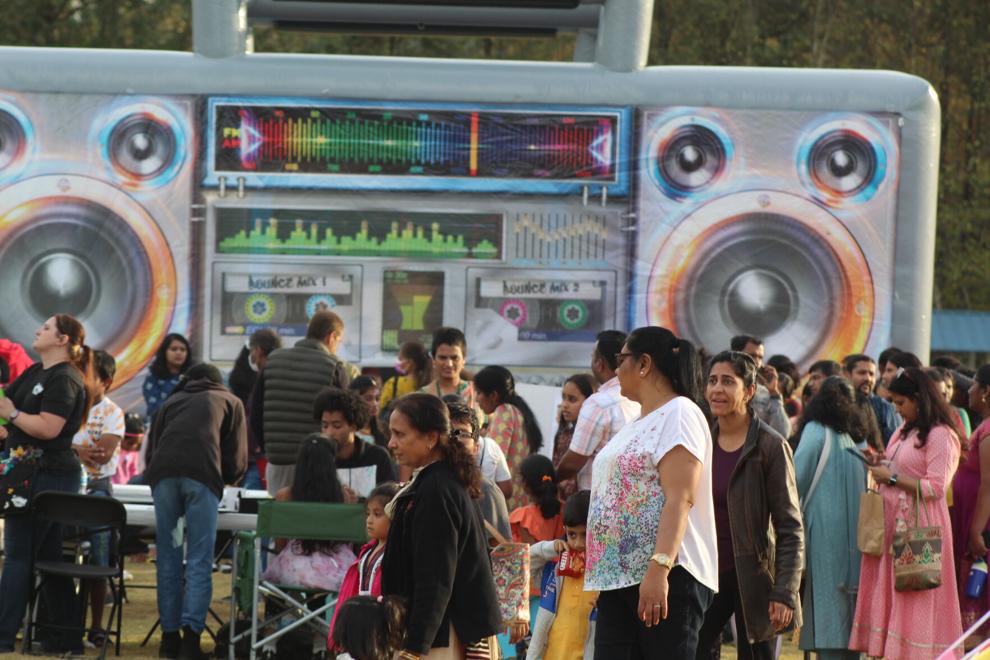 Shivangi Patel and her sister-in-law Jolly Bhatt shopped through Merakhi's offerings. Patel talked about the value of the Diwali festival because of the large South Asian community in Johns Creek.
"I'm very, very happy that Johns Creek did this," Patel said. "It's a huge thing for Johns Creek."
Both Patel and Bhatt described their colorful, traditional Indian attire. Bhatt said it's not exclusive to any one season and you can wear it any time, on a more casual outing all the way up to high-end bridal.
"Wearing it at a festival like this is really important because it brings us together," Bhatt said.
Merakhi's setup was located near the park's center stage, where cultural performances took place from several groups of young dancers. All performers dressed in bold colors, had up-dos with ornate accessories and wore black-winged eyeliner. Some of the dancers' hands were marked with red dye, on the fingertips and a larger circle in the center of the palm.
Before each dance, an instructor would announce the significance of the dance, which generally incorporated meaningful ritual. Poonam Datta, who coordinated all of the cultural performances, said the style of each performance is rooted in a different region of India. Each Indian state has its own culture, she said.
The style of each performance is rooted in a different region of India. Each Indian state has its own culture, Datta said.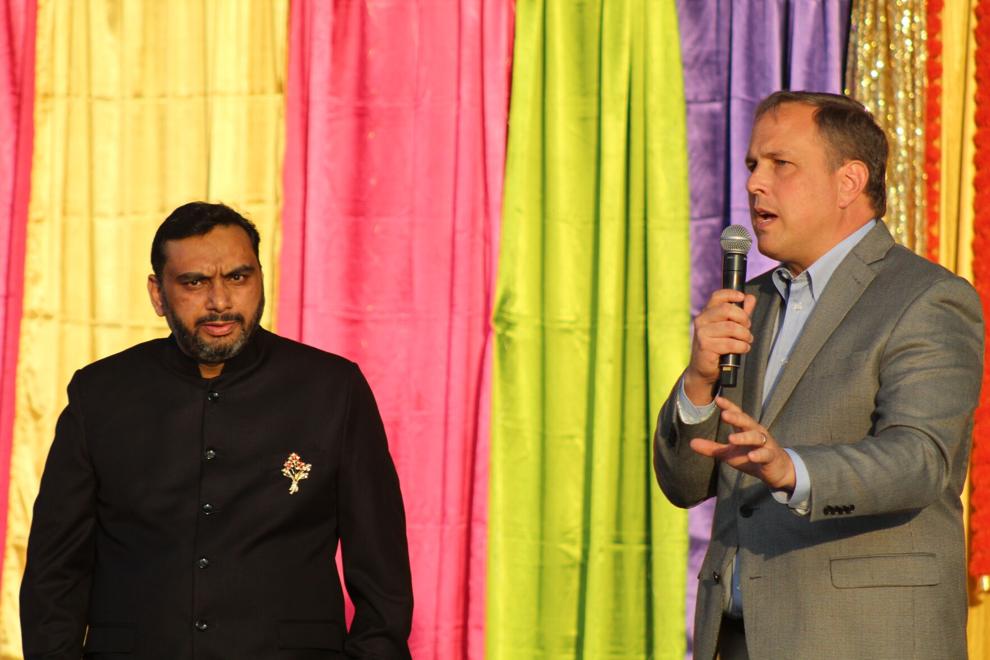 Between performances, Johns Creek Mayor John Bradberry spoke alongside Himanshu Karnwal, who spearheaded event organizing. Bradberry thanked the many volunteers who made the event possible.
"No better way to build community than for community members to make the events of our community," Bradberry said.
Johns Creek City Council danced on stage at the city's Diwali festival yesterday, one of the event's many highlights … coverage coming soon 😎 pic.twitter.com/Sh7jkQubO7

— Amber Perry (@ambermarieperry) October 23, 2022
He also thanked the City Council for making the event possible. Bradberry said its members had the determination and willingness to lean in and embrace Diwali. He then called them up one-by-one.
Before leaving the stage, Karnwal asked the City Council, "We can't let you leave without a little dance, right?"