JOHNS CREEK, Ga. — Five of the Autrey Mill Nature Preserve's eastern box turtles were abducted from their home Sept. 19 and are still missing.
"We're heartbroken," Executive Director Lizen Hayes said. "We all hope that we just get our turtles back and that's really all we are concerned with."
The stolen animal ambassadors, like the preserve itself, are older than the city. Four of the turtles are in their early 20s, Conservation Educator Jess Legato said. The fifth is just a teenager, at 15.
"These are basically community pets, they're representing their species, but they're also representing our community," Legato said. "People come here and are devoted to these animals and truly bond with them and love them just like we do as staff."
Hayes called the kidnapping "senseless," and Legato said it's been "shaking the community who follow [the preserve]."
Security footage captured by the preserve shows three individuals believed to be teenage males removing the turtles from their enclosure and placing them in a yellow bucket before taking them to their car nearly two hours after the preserve closed on Sunday evening.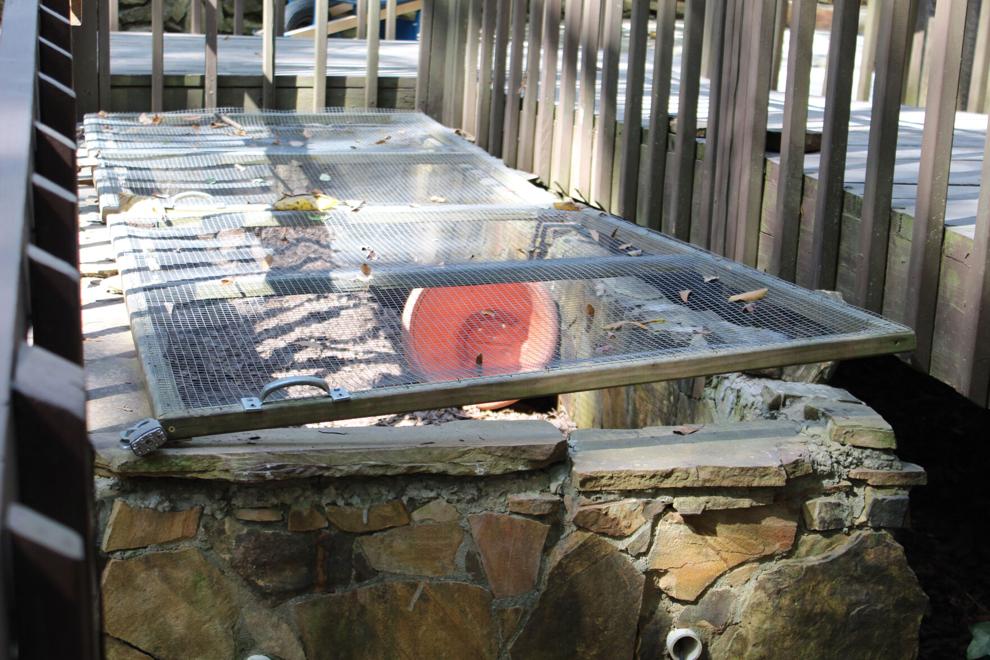 The Johns Creek Police Department is investigating the incident.
Eastern box turtles tend to live their entire lives within a 10-foot radius, Legato said. Autrey Mill's turtles were also born in captivity, and Legato said it's unlikely they could survive for long in the wild.
"They don't like change, they're kind of set in their ways," Legato said. "If they're in a space where they don't know how to get around because its unfamiliar, just like most of us even, we're not going to venture out because we're afraid of what might happen. So, they're probably going to stay fairly still which means they're probably not going to search for water."
Like humans, turtles cannot go very long without water. These turtles are also used to being fed salad made by their caretakers at the preserve three times a week. One of the animal ambassadors, Tres, is missing his front left leg.
Autrey Mill has never known a loss like this, Hayes said. In the preserve's decades-long history, they've seen minor vandalism incidents, but have never had animals abducted from the property.
"They've got these big, goofy personalities," Legato said. "It's why everybody loves them."
On Sept. 29, People for the Ethical Treatment of Animals (PETA), released a $5,000 reward for information leading to the return of the turtles and the conviction of those responsible.
PETA did not make contact with Autrey Mill prior to releasing the reward, Kristin Rickman, the organization's senior division manager for cruelty investigations said.
Autrey Mill remains primarily focused on the safe return of their turtles.
If you have information about the turtle theft, please contact Detective Ryan Bucki at the Johns Creek Police Department at 678-474-1579 or ryan.bucki@johnscreekga.gov.