CUMMING, Ga. — Forsyth County has big plans for major upgrades to Shady Grove Campgrounds.
The county has sent a new master plan to the U.S. Army Corps of Engineers that includes close to $3.4 million in improvements to the popular tourist site on the north shore of Lake Lanier. County commissioners approved the updated plan in August.
Forsyth County leases the 110-acre property from the Corps, which must approve all modifications.
Forsyth County Parks and Recreation Director Jim Pryor said the new master plan is long overdue. The last one was in 2007.
"The campgrounds has become very, very popular, especially since the COVID era," Pryor said. "People like to get outdoors camping. Our occupancy rate has been very full for the past year."
For 2022, he said, the Parks Department will be operating the campgrounds the full 12 months, instead of the traditional nine or ten months.
By approving the master plan, Pryor said the County Commission is not obligating funding.
"They're not saying 'we're absolutely, positively going to do the work,'" Pryor said. "It might never get done, but you have to have a plan in place in order to ask for funding through the budget or ask for grants in the future."
If approved by the Corps, the plan will be used to guide future upgrades to the park over the next decade.
Pryor said all of the projects would still have to be approved by the County Commission.
He said there are two chief reasons to have a master plan for the campgrounds.
"If we have it in a master plan form, and grants become available, then we have a plan in place to seek funding," Pryor said.
Another reason for the master plan, Pryor said, is that the Corps owns the land, so anything the county proposes in the way of improvements must be approved through the Corps' Mobile, Alabama office.
"It takes a while for them to approve any project, so if we wanted to do something, it might take six to eight months to get it approved," Pryor said. "By doing a master plan where we lay out all the improvements for the future, put it in one plan, send it down there for them to approve, that way we don't have to get each, individual thing approved."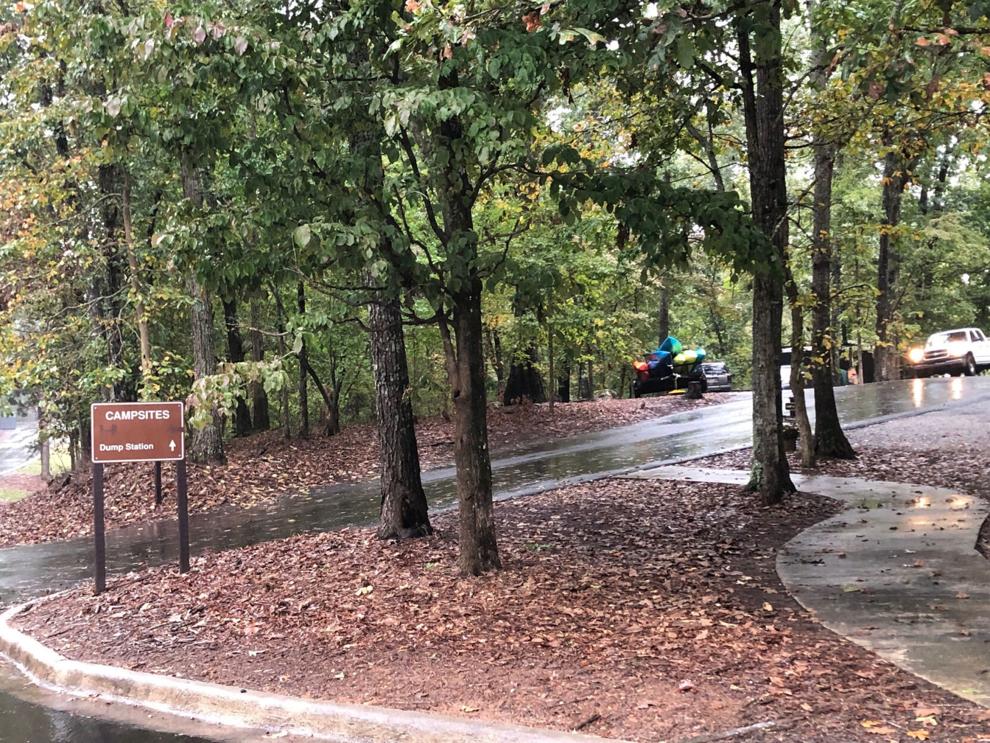 Shady Grove Campgrounds has more than 100 campsites for groups, tents and RVs. It has a beach and swim area, boat ramp with courtesy dock, paths and children's playground.
The new Shady Grove Campgrounds Master Plan calls for ongoing efforts to protect the shoreline from erosion, an estimated expense of about $1.2 million. Other initiatives include repaving and adding water and electrical utilities to a number of campsites, replacing the bathhouse and adding a special events area.
It's already been a busy year for Forsyth County Parks.
"I'm working on 13 capital projects right now," Pryor said.
This year already, the county opened nearly 5 new miles of the Big Creek Greenway extending as far north as the Sawnee Mountain Preserve.
"We are doing a lot of renovation work to our Greenway," Pryor said.
Phase 1 of the renovations, nearly complete, includes replacing boardwalk from McFarland Parkway to Union Hill Road. Another section of boardwalk has recently been replaced between Bethelview and Kelly Mill Road, and that portion has reopened.
Phase 2 of boardwalk replacement, from Union Hill to Fowler Park, is awaiting funding approval.
Also, in April, the county began construction on $2.5 million in upgrades to Eagle's Beak Park. The project will bring a new parking lot, several pavilions, trails and outlooks to a portion of the 225-acre property in northwest Forsyth County near Old Federal Road. Pryor said the department hopes to have construction completed in January.