FORSYTH COUNTY, Ga. — Forsyth County Sheriff Ron Freeman announced the Sheriff's Office arrested a suspect in the "Baby India" case after nearly four years of investigation at a press conference 2 p.m. May 19.
Freeman said a family had heard crying in the woods on Daves Creek Road and had alerted deputies, who found a newborn infant tied in a plastic bag around 10 p.m. June 6, 2019. The child, who is now in a safe environment, was dubbed "India" by county authorities.
The Major Crimes Unit identified Karima Jiwani, 40, of Cumming as the biological mother of the infant and the sole suspect in the case.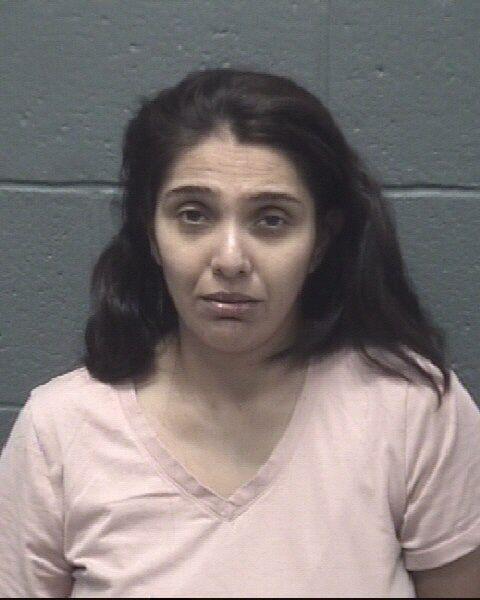 Jiwani was arrested May 18 and charged with criminal attempt to commit murder, cruelty to children in the first degree, aggravated assault and reckless abandonment. She is being held at the County Jail with no bond.
"A biological parent, had trouble with the word 'mother,' who inexplicably, intentionally, left her newborn infant to die — that's the case for prosecution," Freeman said. "There's no justification."
Jiwani is believed to have a history of surprise births or concealed pregnancies, and Freeman said she has other living children whose ages range from grade school to near adulthood. There is no evidence she had committed any similar crimes with another child.
Freeman said the investigation spanned to the northeastern and midwestern United States, and DNA evidence led detectives to the child's father roughly 10 months ago. He is believed to have had no knowledge of Baby India's existence.
Under the state's Safe Place for Newborns Act, also known as the Safe Haven law, mothers can leave babies 30 days old or younger with an employee or a volunteer at a medical facility or a police or fire station and face no criminal repercussions. Freeman said Jiwani had made no attempt to leave the infant anywhere safe or anywhere she could be found.
Freeman said it is believed Jiwani had given birth inside a vehicle and had driven for some time before abandoning Baby India, and the Sheriff's Office is pursuing leads on the vehicle.