FORSYTH COUNTY, Ga. — Many have their own way of tackling the milestone 50th birthday, and most have found their own ways of dealing with the COVID-19 pandemic.
Lisa Mohesky took the road less traveled in both cases, cycling 5,000 miles within a year following her 50th birthday.
Mohesky, a Forsyth County resident, began chasing her goal last April on her 50th birthday. With lockdowns just in place and roads fairly empty, she decided to get back into biking.
She developed her love for cycling in her youth through a church youth group leader, Dave Prince, and his wife, Jan. The couple were instrumental in her spiritual growth, she said, and Dave made an impact on his congregation by organizing bike trips of several hundred miles over the course of a week, with the group staying at churches along the way. She said the rides challenged them physically, emotionally and spiritually, and the teens grew into better people because of the Princes and their rides.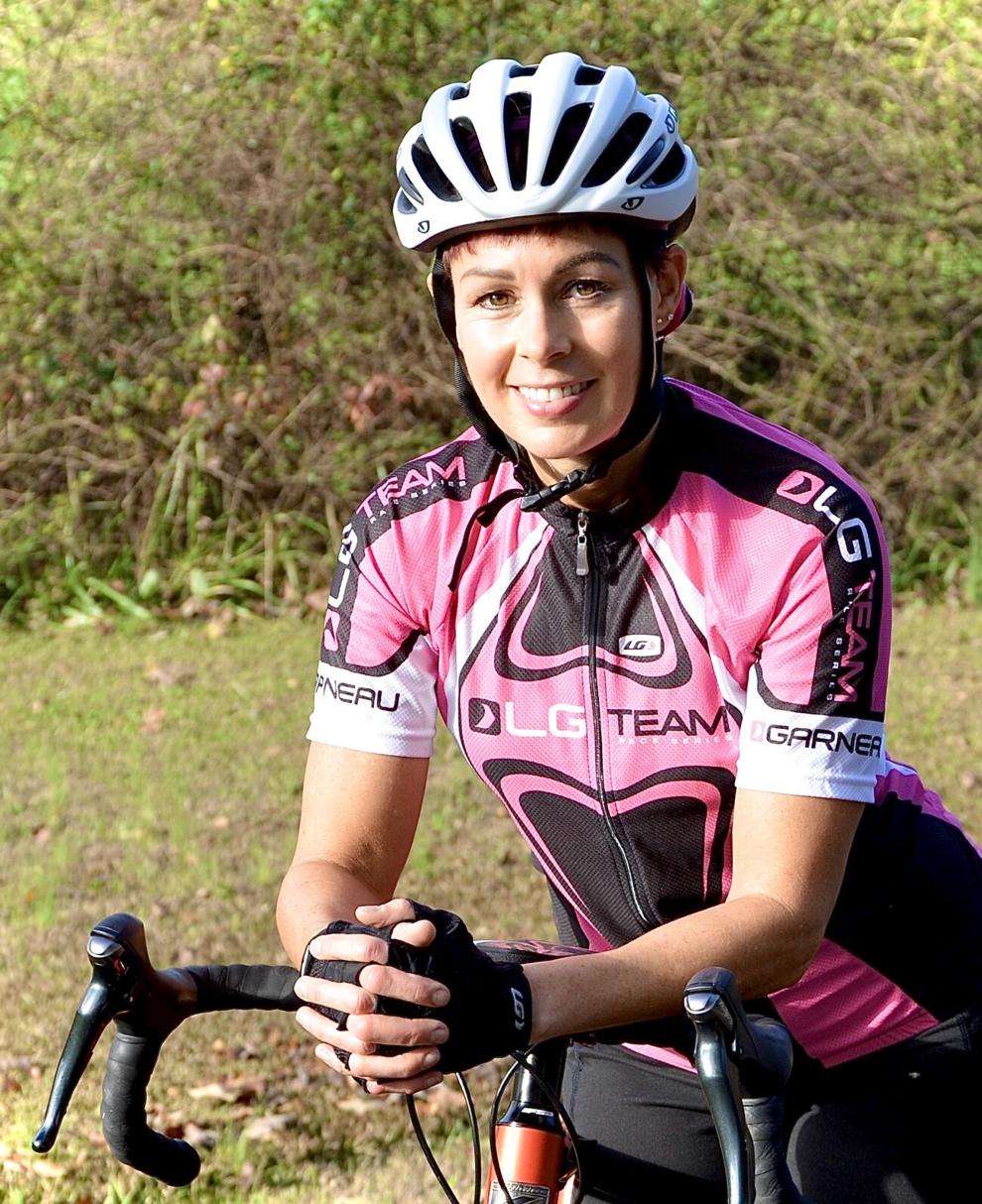 Mohesky never lost the appreciation for biking she discovered on those rides and decided to jump back into the hobby in a big way.
"I just never lost that love," she said. "I decided I was going to do something big, bike 5,000 miles in a year."
Mohesky and her husband, Eric, picked up her new bike from Reality Bikes, and the wheels were set in motion when Mohesky completed a 50-mile ride on her 50th birthday, April 28.
Over the course of the year, she rode through Forsyth County, around Sawnee Mountain and Poole's Mill Park and down Ga. 369 into portions of northern Milton and northeast Cherokee County. She also completed her first century ride, a tour of 100 miles in a single journey, in Coweta County to complete an accumulated venture that spanned the distance between New York and Sacramento and back again.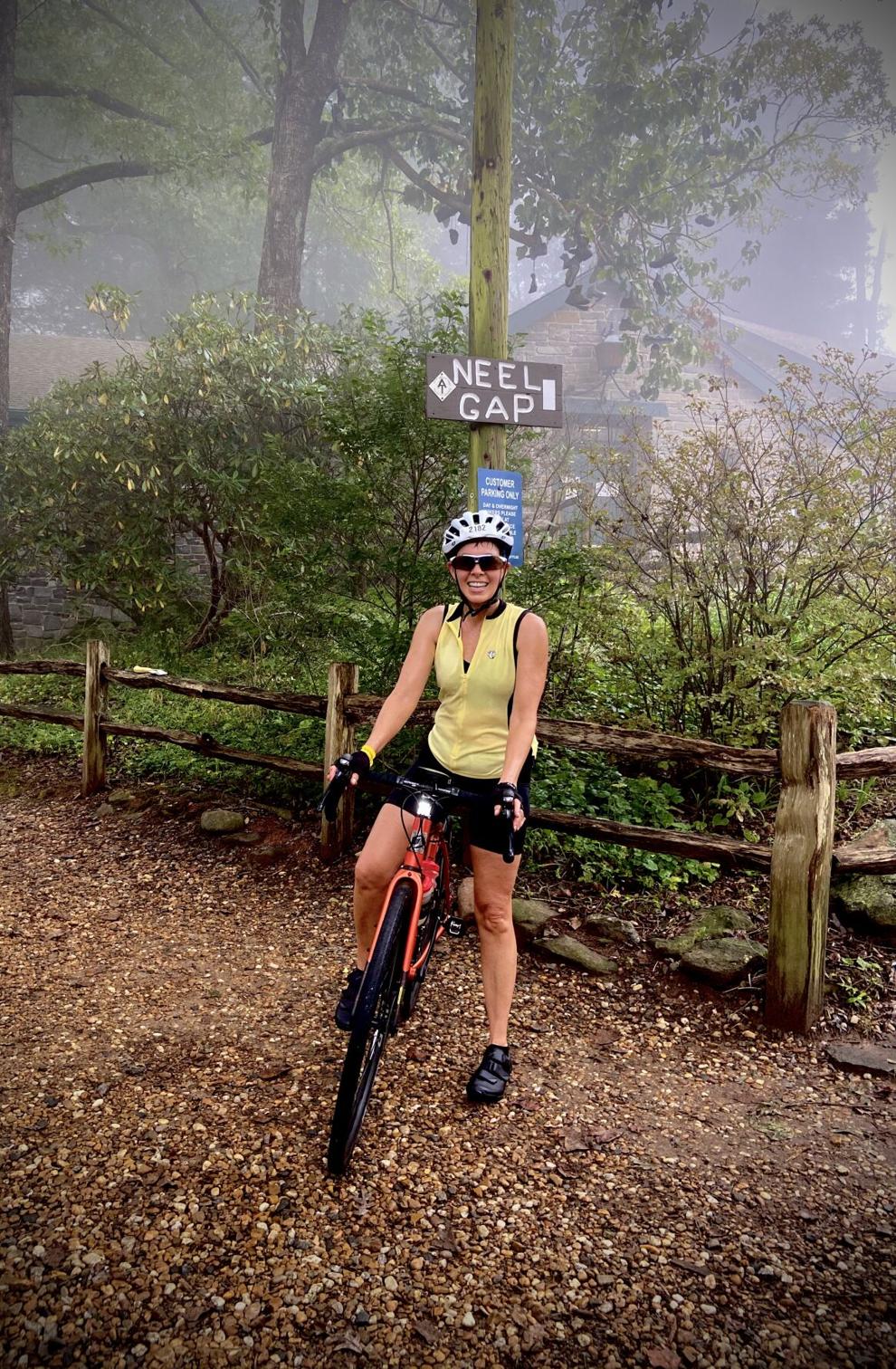 She chipped away at the 5,000-mile mark, cycling around 75 to 95 miles three or four days each week.
Mohesky spent over 340 hours on her bike in 177 rides, and according to an app she uses, burned over 202,000 calories in the process.
"I bet my neighbors think I'm nuts," she laughed. "And they are probably right."
During her trips, Mohesky made friends with those walking on two legs and four.
She chatted with people along the way, a rarity especially in the early stages of the pandemic, watched ball games at Sawnee Mountain Park, befriended a man near one of her frequent riding spots and played with children at a playground along the route.
Mohesky also became a welcome visitor at farms in the area. After talking with some farm owners in the area, she began packing apples and carrots to give out to the horses and goats she passed along the way.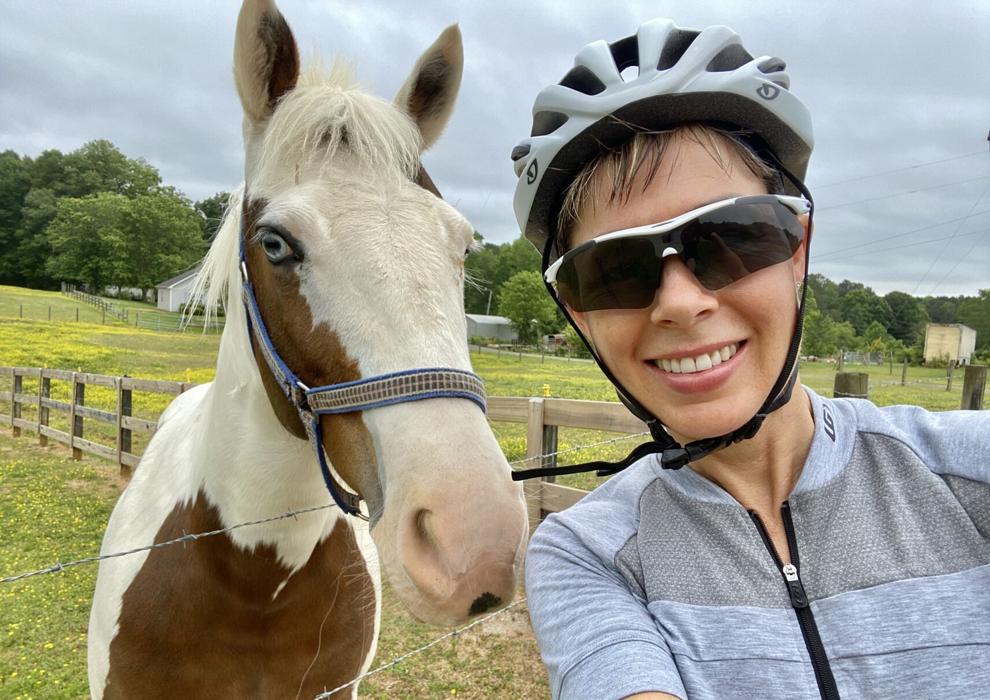 "I referred to it as my COVID cycling therapy," she said.
Though she faced torrential downpours, high winds and road hazards, she was thankful to make it through her goal unscathed.
Riding also gave her a unique perspective on her adopted hometown.
"You just see things differently on a bike," she said. "You take people for granted in a car, and this showed that it just pays off to stop and chat with people."
The goal also gave her insight into what she could accomplish.
"I'm 50, and I can do this," she said. "It feels great to accomplish that goal, and I feel like I can keep up with many 20- or 30-year old people. It definitely challenged me, but I took the high road, literally. I'm healthier mentally and physically and have grown stronger because of it."
With 5,000 bike miles under her belt over the past year, Mohesky has her eye trained on another goal — completing the Death Valley Century ride through Death Valley National Park this November.
"It's going to be pretty awesome," she said.