FORSYTH COUNTY, Ga. — If you want to learn organic growing techniques or how to start your own farming business, there's really only one place in Forsyth County that can help you out — Cane Creek Farms.
For nearly two decades, farm owners Lynn and Chuck Pugh have striven to teach and nurture aspiring farmers and growers, hosting classes, field trips and Leadership Forsyth groups on their 17-acre property. The couple also launched an "incubator farm" for new farmers about 7 years ago.
But the Pughs say the farm's mission now faces a grave threat, due to a possible condemnation that would allow nearly 3,000 feet of sewer line to run through the property's fields, orchards and irrigation lines for a neighborhood development under construction by national homebuilder Toll Brothers, off Howard Road.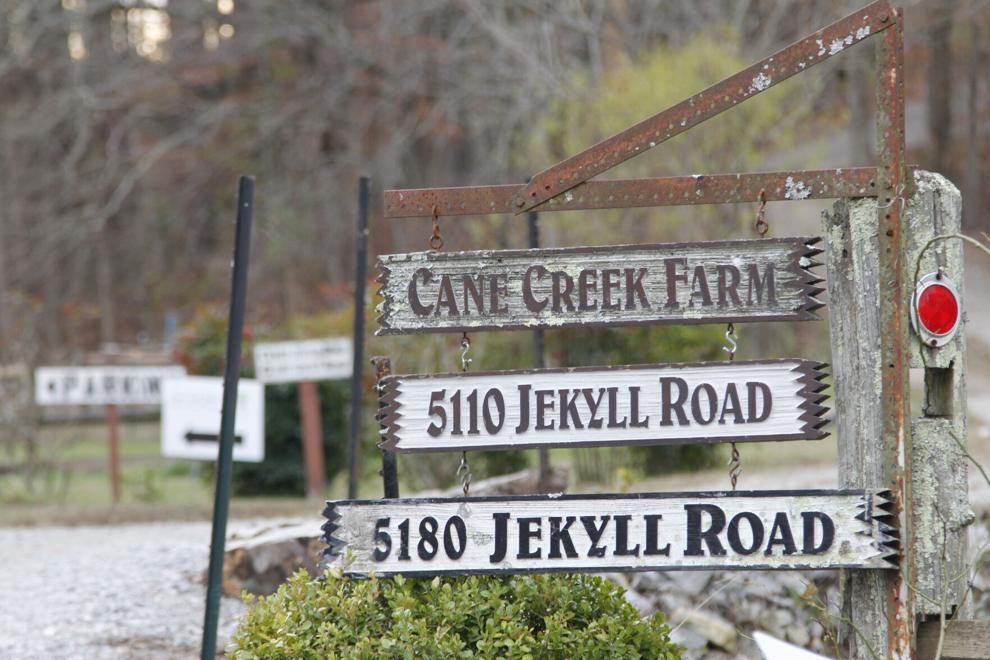 Chuck and Lynn Pugh began working with Toll Brothers about 15 months ago, discussing ways that the project might be completed with the least amount of disruption to the farm.
"None of which looked particularly good," Pugh said. "They ended up deciding to submit their zoning application with an alternate path, which was along Howard Road with a lift station to tie into sewer serving subdivisions to the southwest of us."
However, Pugh said the county vetoed that agreement and said the alternate path down Howard Road could only be used if the county specifically decided not to condemn the farm property for the sewer line.
"What we learned later … is that it really isn't about sewer to the subdivision," he said. "What it's really an issue about is they want to be able to extend that sewer line, put in a larger capacity pipe and extend it northward to Highway 20 and north of Highway 20 for commercial development."
County officials would not respond to requests from Appen Media to respond to Pugh's claims about the potential condemnation. In a statement, county officials said, "at this time, no condemnation has been filed."
Negotiations between the developers and landowner are ongoing. However, Ethan Underwood, the attorney representing Toll Brothers, said they are determined to reach an agreement with Cane Creek Farm owners, but ultimately Forsyth County will determine where they will "allow the line to run."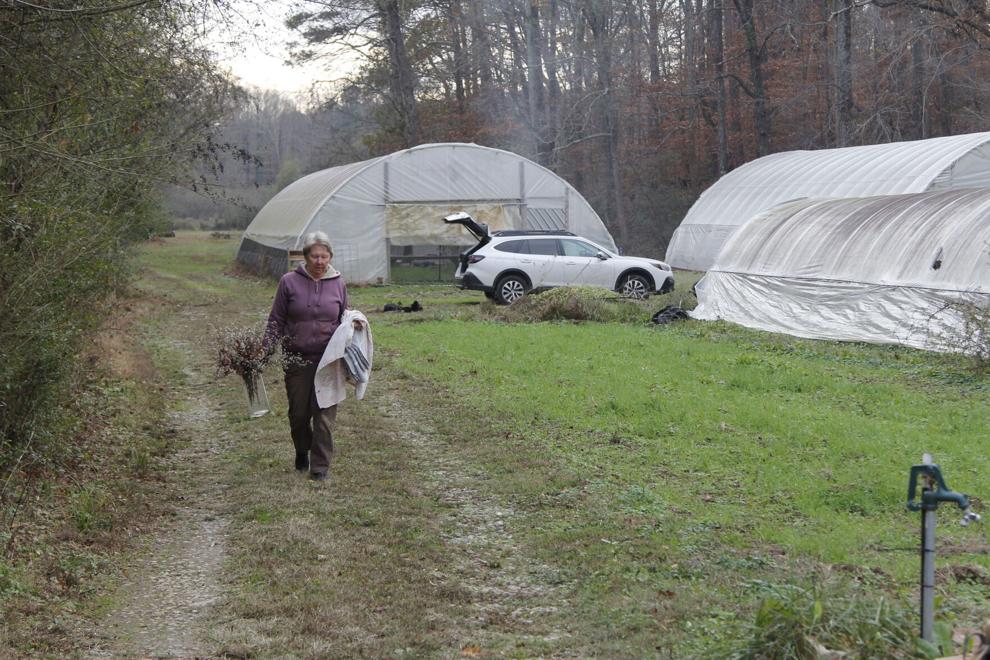 Lynn and Chuck Pugh said that if the sewer pipe is routed through the property, potential flooding and sewage leaks could cause major issues for the farm and what it's able to offer the community.
If there is sewage contamination caused by flooding, Lynn Pugh said the farm would lose its organic status for three years and all their incubator farmers, many trying to produce organic products, would have to look elsewhere.
"This is essential, because what most of them don't have is the resources to get land," she said.
Chuck Pugh said their fears aren't unfounded, because that exact situation happened to another incubator farm they partnered with in the past.
"They had a major flood [that] contaminated their fields," he said. "They had to abandon everything in the field, and eventually they had to move to Conyers from Stone Mountain because they couldn't do what they were doing there. We've seen it happen."
Forsyth County commissioners are scheduled to hold a public hearing at their Dec. 1 meeting for a proposal that could give the two parties more time to negotiate. The hearing was postponed at the Nov. 3 meeting.
But, regardless of how the hearing plays out, the Pughs say they aren't going to give up on their farm without a fight.
"The county says that they want to preserve green space, and this seems so counter to what they're saying ... But this is just a special place," Chuck Pugh said. "There's not anywhere else like this."