DUNWOODY, Ga. — Stage Door Players has hired Willie E. Jones, III as its new artistic director as the group prepares to reopen its doors after being closed since last March.
"We are so excited to have Willie join us and really begin to move our mission forward, to begin to engage, inspire, educate and entertain our community in ways that we have not done in the past," Debbie Fuse, Stage Door Theatre managing director, said. "Hiring our artistic director was a primary focus of the Board of Directors and continues to activate our strategic plan."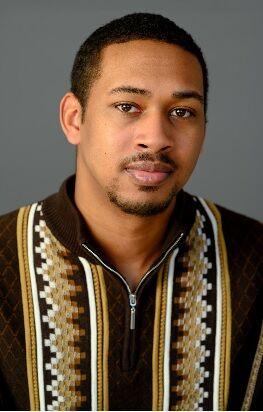 The hiring of Jones comes as Stage Door begins to plan the reopening of the theater in Dunwoody.
"I believe theatre can spark change, inspire our dreams, and show us who we are. Theatre should ask questions, not just offer answers," Jones said. "Through SDT's work, we will foster honest conversation by giving voice to all ideas." Jones said. "We cannot forget the equally important task of entertaining — of helping each other escape our hardships and realities for a few moments by providing an afternoon or evening of delight. The arts of comedy, musical comedy, murder mysteries and other related works are essential to the fabric of this theatre's artistic foundation, execution and teachings."
Jones is an actor, director, playwright, producer, and educator from the University of Minnesota/Guthrie Theatre BFA Actor Training Program and has additional training from the American Academy of Dramatic Art. Jones played the title role in Julius Caesar at the Globe Theatre in London.
He has co-founded education programs such as the Educational Theatre Extension Program, festivals like the Quarantine Bake-off Playwriting Competition, and co-founded the MN Black Theatre Circle.
"We are looking forward to seeing Willie's ideas come to fruition over the next few years," Fuse said. "His theatrical knowledge, his interest in our community and his willingness to work with the Atlanta artists, our schools (and) our city is exciting to see."
Upcoming shows and programming soon will be on Stage Door's website, stagedoortheatre.net.
The group plans to re-open its doors in late summer, both inside its theatre and at Brook Run Park's Amphitheatre.
CDC and city-mandated practices will be incorporated to ensure a safe experience for patrons and our actors.
Stage Door Theatre, formerly Stage Door Players, was founded in 1974 as a community theater by the Dunwoody Woman's Club. SDT is a 125-seat theater located in the Dunwoody Cultural Arts Building, 5339 Chamblee Dunwoody Road. SDT a fully professional, award winning, theater and boasts over 1,200 season ticket holders.