Tate Nuffum (48533837) is a mature boy who has two main goals in life: to get lots of love and toys.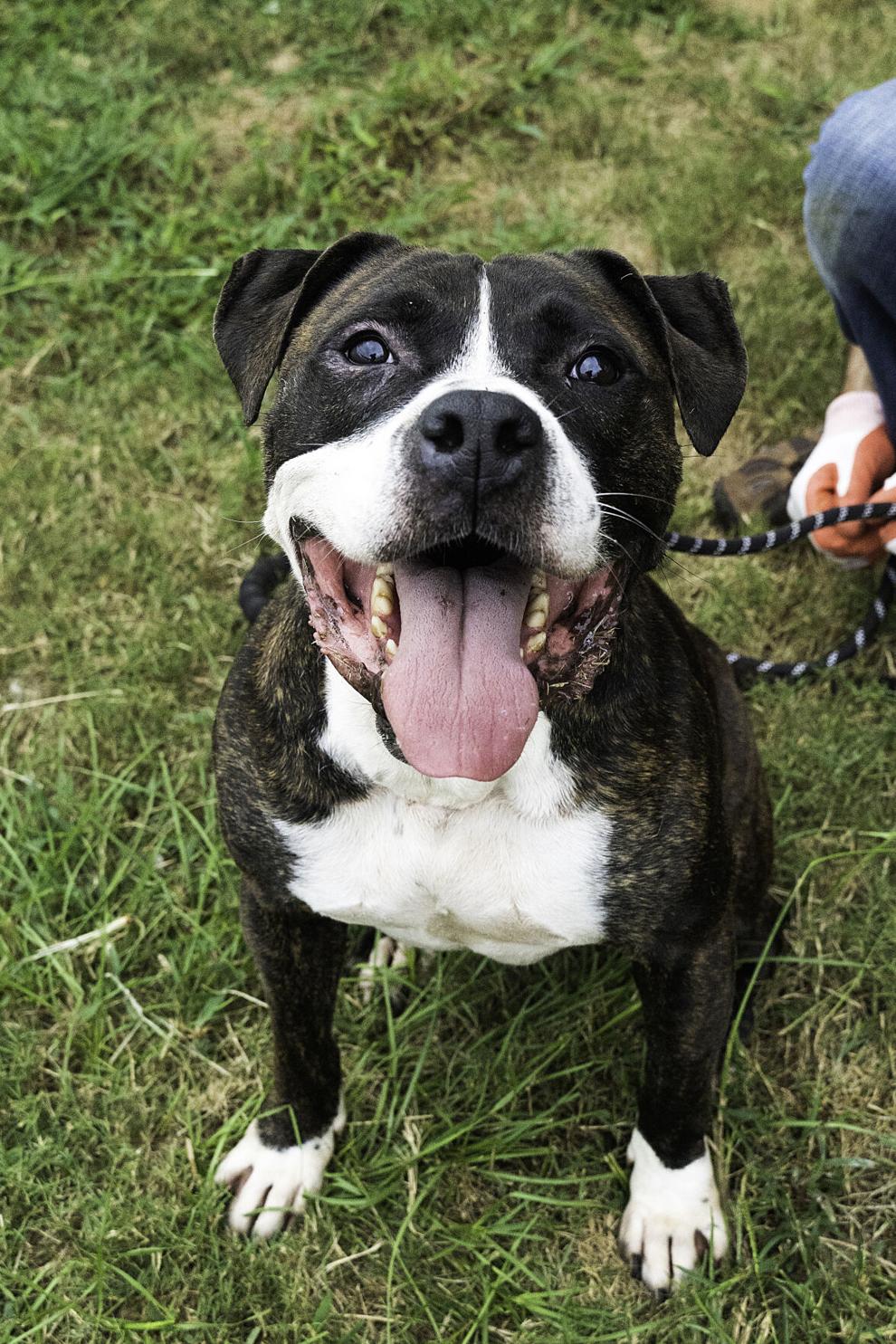 This happy, funny fellow has good energy, enjoys playing fetch and thinks every toy was made just for him. Tate is also good on a leash, will sit and shake paws for treats and will try to climb in your lap to snuggle like a puppy. Come meet this good boy today at DeKalb County Animal Services.
Feather (48529659) is a sweet and pretty young girl. She has the most adorable speckled ears and has a sweet personality.
Feather loves to play in the yard, is good on the leash and is easy to manage. She is young enough and loves treats, which will make her easy to train to be your best girl ever.
Don't work from home alone; expand your family by 4 furry little feet, meet Feather and have a loving friend forever. All adoptions include spay/neuter, vaccinations and microchip! If you would like more information about Feather please email adoption@dekalbanimalservices.com or call (404) 294-2165; all potential adopters will be screened to ensure Feather goes to a good home.
How to Adopt your new best friend:
1. Browse our pets. Use the filter options to narrow your search.
2. Click the pet's profile.
3. Click on the "Adopt Me" button to submit an adoption inquiry!
To help us maintain a safe environment, we ask that you follow the directions above to submit an adoption inquiry prior to visiting our shelter. We are following COVID-19 CDC guidelines by requiring masks and limiting the number of guests in our shelters at a time. We appreciate your patience with this new process and your commitment to saving our homeless animals.