Jean Reid Fallon of Dunwoody contacted me to share her unusual experiences during the 1996 Olympics in Atlanta. To fully understand her Olympic story, we must first go back to before she met her husband, Patrick Fallon.
Jean Reid attended the 1964 Innsbruck, Austria Olympics while working in Wiesbaden, Germany for the Chief of Staff, U. S. Air Force Europe. At the Olympics she met Uri Gagarin, Russian cosmonaut who was the first man in space. "I couldn't imagine anything more exciting," she recalls, "much less opening my home to a group of communist citizens in Atlanta, 32 years later."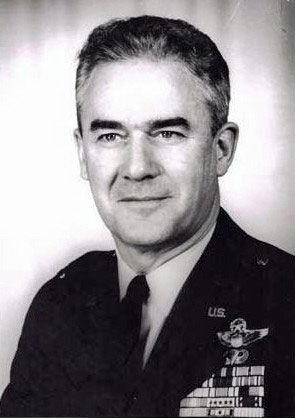 Jean met her husband, Pat Fallon, in Germany. He had recently been promoted to Colonel in the Air Force. They married in 1965 and lived the next two years at Incirlik Turkish-American Air Base in Adana, Turkey. Pat Fallon had already served in World War II and the Korean War. He was awarded a Purple Heart by Dwight D. Eisenhower in Korea.
Their first daughter, Jeanie, was born in Turkey in 1967. After leaving Turkey, Pat volunteered for duty in Southeast Asia and was sent to Eglin Air Force Base, Florida for survival training. Their second daughter, Cappie, was born at Eglin AFB hospital. Five days after Jean came home from the hospital, Pat left for Nakhon Phanom, Thailand. It was September of 1968.
Jean looks back on the time. "Pat told me Thailand was not a dangerous assignment. However, there was a Secret War in Laos at the time. He was Vice Commander of the 56th Air Commando Wing with 500 aircraft. He chose to fly the A1E Skyraider on his time off. He never asked his men to do anything that he couldn't do." Fallon was awarded a purple heart at Nakhon Phanom.
On July 4, 1969, he went on a mission over the Plain of Jars, Laos. His plane was shot down over a Laotian Battalion Headquarters. Although he parachuted safely, Fallon was captured and became a POW/MIA soldier. "I was not allowed at the time to say where he was shot down because of the Secret War in Laos,"
"I immediately joined the National League of POW/MIA families. Their mission is to obtain a full accounting of POW/MIA soldiers of the Vietnam and Korean Wars. Today, the effort also includes, WWII, the Cold War and every conflict."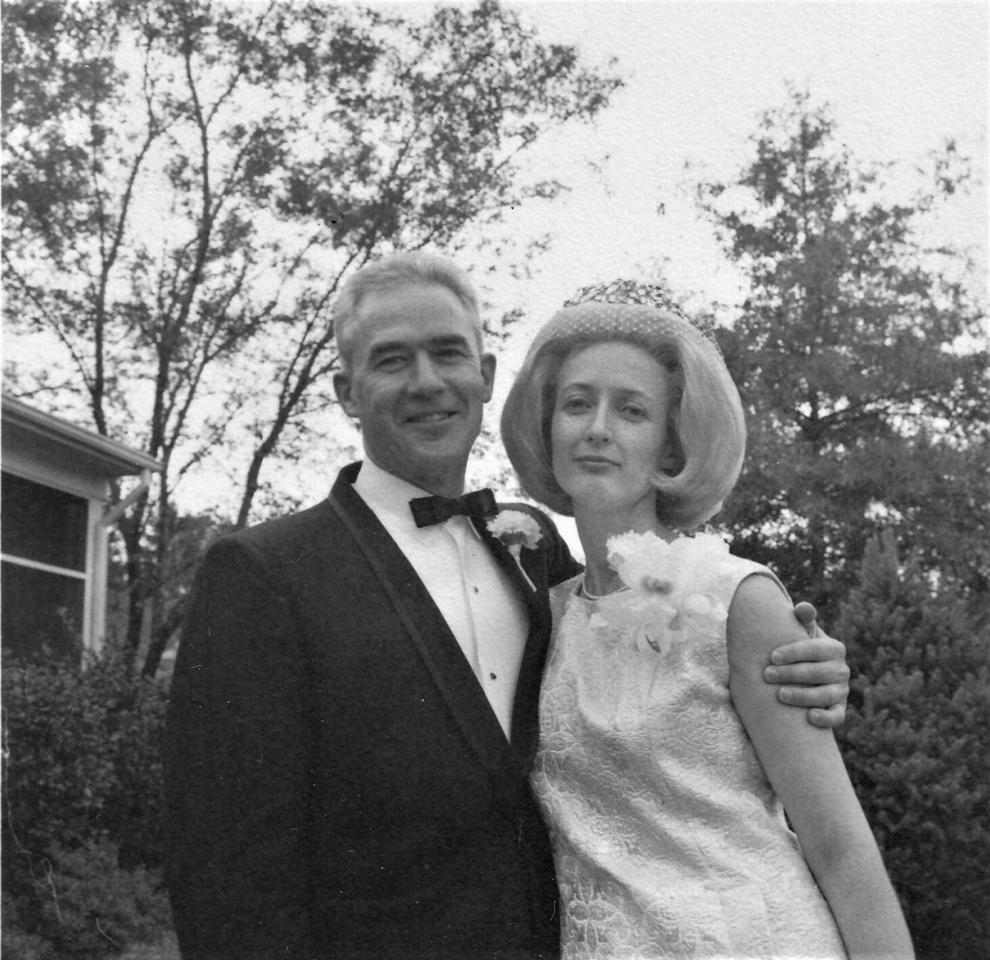 In July of 1996, New Jersey restaurant owner Bobby Egan asked Jean Fallon to host the North Korean Olympic delegation at her Atlanta home. Egan was actively involved in working with the government to get five known American POWs in Pyongyang, North Korea released. He hoped the gesture would lead to more information about missing American soldiers.
North Korea is represented through its mission to the United Nations in New York, rather than an embassy in Washington, D. C. The North Koreans were restricted to travel within 25 miles of their mission headquarters. Egan's restaurant was within that radius, and he frequently invited them to dine.
In addition to the Olympic delegation, all the North Korean mission personnel received special permission from President Clinton to travel to Atlanta for the Olympic games.
"Egan told me I would be hosting four or five people, which sounded manageable." Fallon lived in Breckenridge subdivision off Lavista Road near Northlake Mall at the time.
The North Korean Ambassador was Mr. Kim. "Two men, CEO to the Ambassador Mr. Han and another man from the North Korean Mission, arrived to inspect my house and its location, to see if it was safe and close enough to the Olympic Village at Georgia Tech." Ambassador Kim, Mr. Han, and the other mission representative spoke English.
When the day arrived for her visitors, Jean Fallon recalls, "A van load of people arrived, and no one spoke English. Not one person from the North Korean mission had ever been in an American home or had an American home cooked meal."
Look for part 2 of Jean Fallon's experience next week.