DUNWOODY, Ga. – Police investigating the death of a 4-month-old baby at a Dunwoody day care say they found video evidence contradicting statements made by the owner/operator, leading to her arrest on felony murder and child cruelty charges.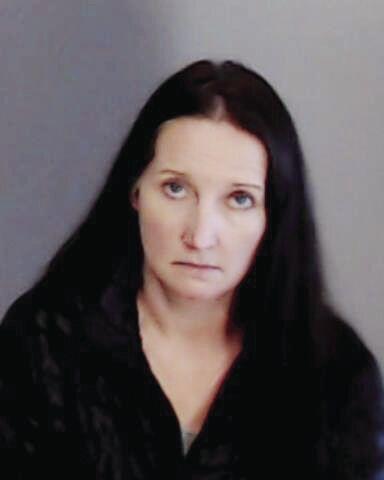 Amanda Hickey, 45, owner of the Little Lovey Day Care Center, 2369 Leisure Lane, was charged on Feb. 5 with felony murder and second-degree child cruelty. The murder charge specifically cites "willful killing – other weapon," as the method.
Four additional charges of child cruelty were filed against Hickey last week. All victims were listed as under the age of 2.
According to a report filed by Dunwoody Police Officer R. Herbers, Hickey stated in an interview that she put the child down for a nap at 2 p.m. on Feb. 3, and that she placed him on his back. However, surveillance cameras showed that Hickey put the baby into a Pack-N-Play on a thin mattress at 1:06 p.m. and that she placed him on his stomach. Almost two hours and 45 minutes later, Hickey checked on the child and found him unresponsive, with "vomit coming from his mouth."
"Hickey called 911 at 15:44 hours (3:44 p.m.) and started CPR," the report said. "Hickey also yelled outside to her husband, Mr. Christopher Philpot, for help."
Attempts to revive the baby by officers who arrived on the scene and emergency personnel were unsuccessful, and the child was pronounced dead at 4:30 p.m. by medical personnel at Children's Healthcare of Atlanta – Scottish Rite.
The report states that Hickey's 16-year-old daughter attempted to enter the crime scene, but police refused her entry. Philpot is listed as a witness but was not charged.
Hickey made a brief appearance in Magistrate Court on Saturday, but DeKalb Magistrate Judge Phyllis R. Williams said she did not have the authority to set or deny bond. A hearing in Superior Court must be held to make that determination, Williams said.
Hickey's attorney, Tracy Reeves, asked for a preliminary hearing in the case, which will be scheduled at a later date. During the two-minute hearing, Hickey did not speak, other than to acknowledge that she understood the charges made against her.
Felony murder, according to the Georgia code, is when "A person commits the offense of murder when he unlawfully and with malice aforethought, either express or implied, causes the death of another human being."
Second degree child cruelty occurs when a "person with criminal negligence causes a child under the age of 18 cruel or excessive physical or mental pain."
The daycare had an excellent reputation in the community, according to neighbors, and Hickey was well-liked. A Go Fund Me page to assist with expenses, which had collected more than $15,000 has been taken down, as well as the center's Facebook page.