DUNWOODY, Ga. — Dunwoody resident Jeff Cantwell saw a gap in opportunities for middle school girls' softball, and with the help of the several organizations, has started a club at Peachtree Middle School.
"I saw that a lot of girls who had played at Murphey Candler (Softball Association) were headed to travel teams, or had joined programs at their schools, like Sandy Springs and Chamblee Middle School," Cantwell said. "While my daughter (Molly, a rising sixth grader at Peachtree) and I were looking at travel teams, I thought that it was important that Peachtree have a league that was both developmental and competitive that would feed into the Dunwoody High School team."
Through Facebook and other social media channels, Cantwell, along with team coach Matt Rosenkoff, promoted the idea of fielding a softball program that would be called the Junior Wildcats. The response, according to Cantwell, has been gratifying.
"We've gotten so much great response from everyone, from the city to groups offering their fields for practice and games to (DHS softball coach) Jake Hill, that we are confident that this league will happen," Cantwell said.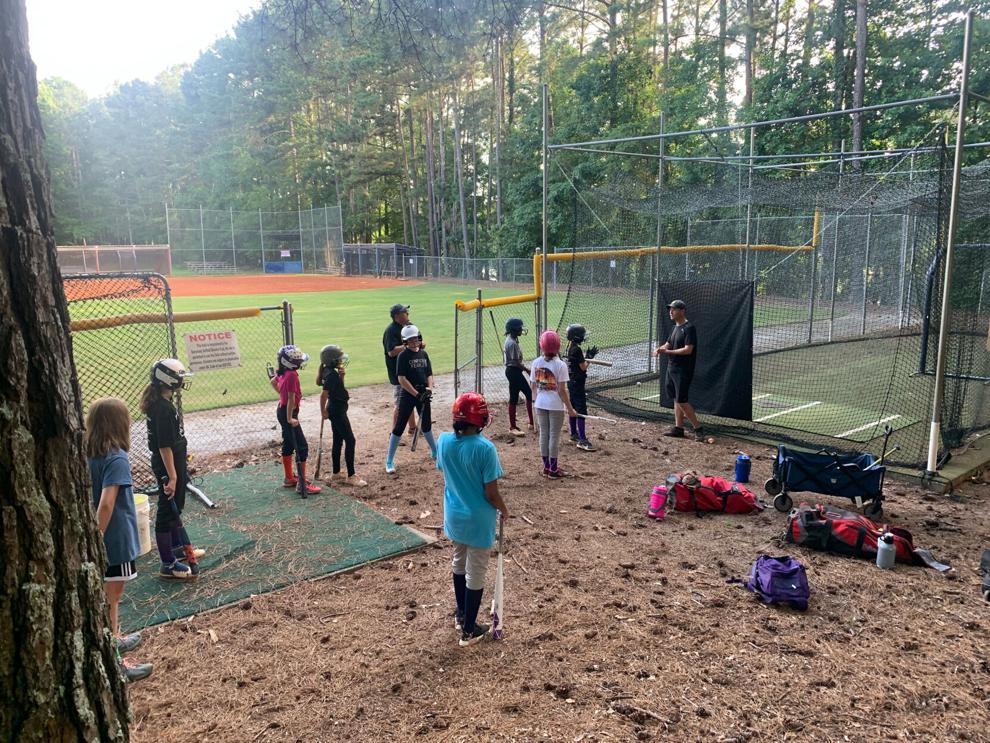 In advance of the tryouts on July 26, Cantwell and Rosenkoff held a practice that more than a dozen girls attended.
"We feel that we have the makings of a competitive team," he said. "We have good pitchers and position players who are interested in making this commitment."
Even though all the players selected will attend Peachtree, the program will be run through Dunwoody's booster club, thus the name "Junior Wildcats," Cantwell said.
"We want, like Sandy Springs, Chamblee and private schools, to create a feeder system that will develop talent that will flow through to the high school," he said. "Although most teams had tryouts in the spring and have already had practices, we are fast-tracking the process and feel good about the talent we are attracting."
Cantwell said after the program is established, tryouts will be in the spring, like other middle school teams.
The season will begin in late August and run through late October. The Junior Wildcats have already lined up games against Chamblee and Sandy Springs Middle Schools, the Davis Academy, the Galloway School, Mount Vernon Presbyterian School and Pace Academy. For now, the team will play out of Dunwoody High School's fields, but since the venue does not have night lights, later in the season, the locale may have to be shifted. The city of Dunwoody has offered up several slots at the Dunwoody Senior Baseball Field for practice as well.
The team is looking for sponsors so that any players who are experiencing economic hardships will not be barred from participating. Anyone interested in more information can contact Cantwell at jcantwell27@gmail.com