Ken Biggerstaff, of Sandy Springs, died July 23, 2022, surrounded by his family following a four-year battle with cancer. Ken was born in Charlotte, North Carolina, in 1957 and moved to Atlanta with his parents in 1959. His sister Elise was born in 1966.
I met Ken in 1975 when he was a student at Georgia Tech, and I was a student at Emory. But that is not where our story began. We ran into each other four years later at P.J. Haley's Pub near Emory. We planned a Spring wedding for March of 1982. This was one of the years Georgia had snow in March, but fortunately not enough snow to make the roads hazardous.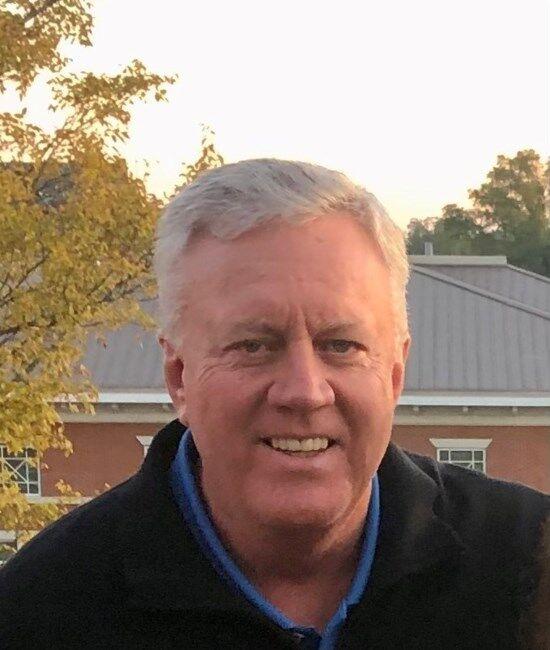 Ken began his career in commercial construction, moving into home building for two decades, and then a successful career in lighting and energy solutions with Johnson Controls, Inc.
During our marriage, we moved from an apartment on Buford Highway, to Lilburn, to Dunwoody, and finally to our home he built in what we thought was Dunwoody, but turned out to be Sandy Springs.
After five years of marriage, our first child was born, a daughter named Audrey. Our second daughter Emily was born in 1989, followed by son Charlie in 1994, and daughter Claire in 1998. In 1993, tragedy struck our family when Emily was diagnosed with cancer and died later that year.
Ken and I decided joining Candlelighters, a cancer fundraising and support group at Scottish Rite Children's Hospital, was a way to deal with our family's loss. A few years later, when Scottish Rite and Egleston became Children's Healthcare of Atlanta, Candlelighters joined forces with CURE Childhood Cancer. Ken continued to work with CURE and served as President of their Board.
Ken will be remembered for his devotion to family, a smile on his face for everyone, his generous heart and his quick wit. He enjoyed his role at Johnson Controls, leading his team and finding solutions. He loved cooking on his smoker, playing golf and cards with friends, listening to music, cheering on Atlanta sports teams and playing with his granddaughter.
The most important part of Ken's life was being a husband and father, and more recently a grandfather. He had many special moments with his children. He was often the coach of their sports teams, including soccer, t-ball, baseball, and basketball teams. He attended many dance recitals and dance competitions, cheering enthusiastically.
Ken supported whatever endeavor I undertook. He supported my early career as a banker, my years as a stay-at-home mom, a preschool teacher, and more recently, my obsession with researching and writing about local history.
In addition to our daughter Emily Ann, he was preceded in death by his parents Charles Young and Wilma Lewis Biggerstaff. He is survived by his wife of forty years, Valerie Mathis Biggerstaff, daughter and son-in-law Audrey Biggerstaff Bergeson and Walter Erik Bergeson, son Charles Mathis Biggerstaff, daughter Claire Biggerstaff, granddaughter Dorothy Layne Bergeson, and sister and brother-in-law Elise Biggerstaff Crisp and Steven Donald Crisp, niece Jayna Kendall Crisp and great niece Marlie Jade Ellis.
In lieu of flowers, contributions may be made to CURE Childhood Cancer, curechildhoodcancer.org/donate. A memorial service will be held at Dunwoody United Methodist Church, Dunwoody, Georgia, on Monday, August 1 at 2:00 pm.