DUNWOODY, Ga. — Some of the oldest and youngest members of the local Jewish community met Feb. 2 in a special event organized by the local nonprofit Jewish Fertility Foundation.
Rose Sowadsky, an 83-year-old woman who fled Nazi Germany, had the opportunity to introduce her Jewish friends and neighbors to her legacy: the infants who were created with the help of her granddaughter's foundation.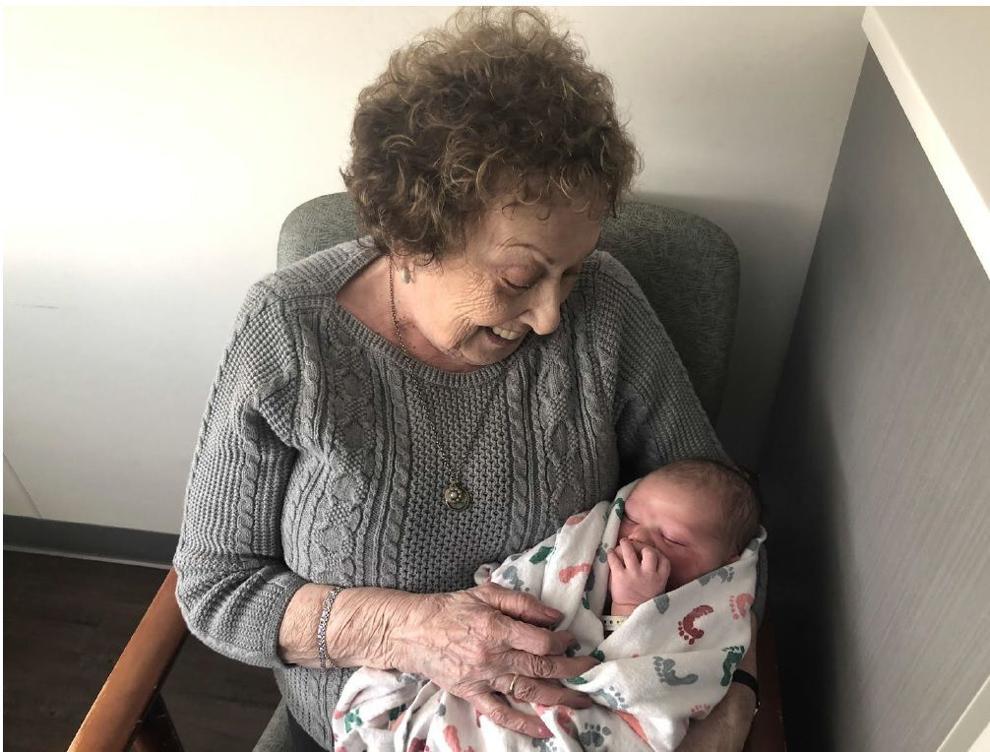 Sowadsky's granddaughter is Elana Frank, the Atlanta native founder of the Jewish Fertility Foundation. Frank started the foundation in 2015 after battling years of infertility. The nonprofit provides financial assistance, educational awareness and emotional support to Atlantans who have medical fertility challenges.
The group has helped bring 32 babies into the world with 17 on the way. On the heels of the Atlanta Jewish Life Festival and Holocaust Remembrance Day, the Jewish Fertility Foundation planned a special photoshoot.
The first-of-its-kind event paired 10 Holocaust survivor residents of Berman Commons Assisted Living in Dunwoody with 14 of the Jewish babies that are carrying on their legacy.
"Turning struggle into triumph is a value you will find in many Holocaust survivor families, and it's amazing to watch my granddaughter do exactly that," Sowadsky said. "Because of her difficulties, she has brought 32 babies into the world — and counting."
Sowadsky fled Nazi Germany in 1938 and her husband, Kurt Felsberg lost his parents in Auschwitz. They couple eventually settled in Atlanta to raise their family after Felsberg, a butcher, found a job at Arthur's Kosher Meat. 
"Berman Commons was an ideal location to build an intergenerational community," Frank said. "Not only are some of the Jewish seniors of Berman Commons Holocaust survivors, but many were the pioneers who contributed to the establishment and growth of Atlanta's Jewish community."
One of Atlanta's most celebrated photographers, Beth Intro, took photos for the event. There was also a storytime and snacks.
"We felt that this photoshoot was symbolic of the continuity of the Jewish community of Atlanta, but also a symbolic stare-down of the persecution of the past," Frank said.