DUNWOODY — There's a dollar bill above the front entrance at E. 48th Street Market in Dunwoody, a relic from its first sale in 1986, along with newspaper clippings and other memorabilia.
Owners Charlie and Anita Augello celebrated the business' 35th anniversary Thursday, Sept. 30, by holding an open house complete with wine, music and finger foods to thank their family members and longtime customers for their support.
Today, the family-run deli is a destination point for those looking for authentic, traditional Italian products. But for those in the community, visiting E. 48th Street Market is like visiting an old friend's house.
As soon as the market opened its doors at 10 a.m. that Thursday, customers began walking in looking for fresh pasta and sausages to family recipe sauces, baked breads, aged cheeses, spices, freshly brewed coffee and more. Charlie greeted them by name.
"Hey, Richard," Charlie said. "Welcome back!"
As one woman walked out the door, she yelled back, "A touch of Italy in Dunwoody!"
Charlie said one of the customers they've served the longest still visits every Saturday between 4:30 and 5 p.m. While owning a small business has been full of challenges, Charlie said he owes the deli's success to the loyalty of their customers, family and staff.
"Everybody's been a part of the business, and if it wasn't for them, we probably wouldn't have survived." Charlie said.
Charlie and Anita are both first generation Italian-Americans. They met in New York after their families immigrated from Italy in 1912. Charlie's parents lived on 48th Street in Manhattan, and Anita's parents settled on 43rd Street. The couple recently celebrated 60 years of marriage.
All of their children have also helped to run the business, and their daughter Andrea serves as executive manager today.
Charlie said they knew early on that to be successful, they needed to stay focused.
"The focus of our business has always been our customers, quality and consistency," Charlie said. "Our goal was to have repeat customers rather than customers who only come on special occasions. That's worked out well. I would say we know a majority of our customers by name, and they know us and feel comfortable shopping here. That has been a big part of establishing our loyalty with our customers."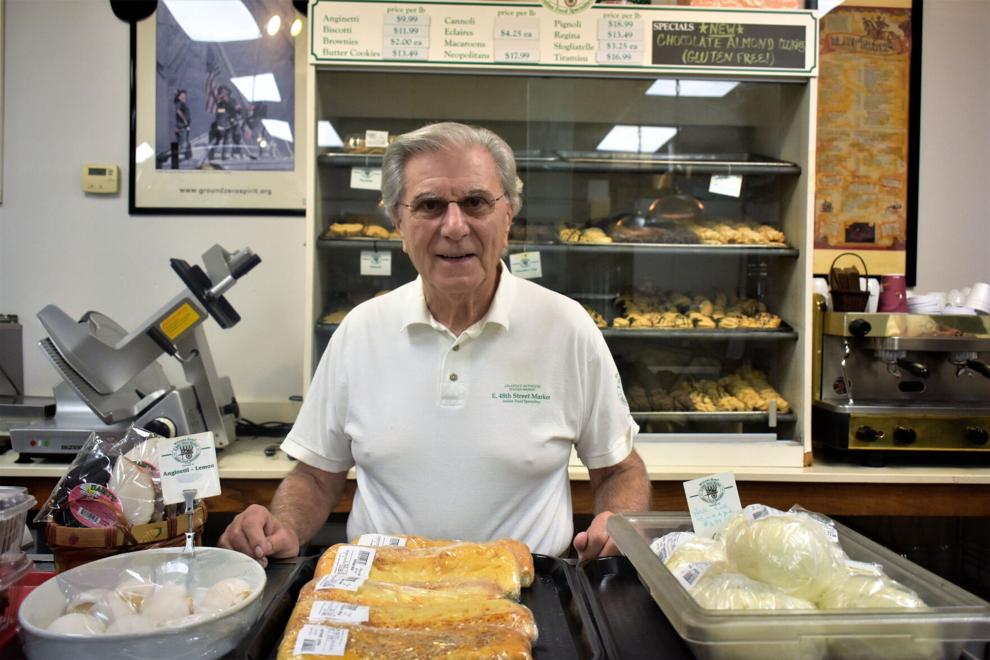 Along with running a successful business, Charlie and Anita have made an impact in the community by volunteering and donating to various local organizations. Charlie currently serves as the chairman of Discover Dunwoody and has held other civic leadership roles over the years. In 2017, E. 48th Street Market was named Business of the Year by the Dunwoody Homeowners Association.
At Thursday's open house, the City of Dunwoody held a proclamation ceremony recognizing their 35 years in business. Mayor Lynn Deutsch said it was likely E. 48th Street Market was one of the oldest businesses in the city, making it a staple in the community.
"We are so thrilled to honor you," Deutsch said. "You have been such a vital pa rt of our community … and we are so grateful for that."
E. 48th Street Market's regular business hours are 10 a.m. to 7 p.m. Monday through Friday and 10 a.m. to 6 p.m. Saturday. It is closed on Sundays. E. 48th Street Market is located at 2462 Jett Ferry Rd.
For more information, visit E. 48 Street Market on Facebook or e48thstreetmarket.com.