DUNWOODY, Ga. — July 20 was a big day for Dunwoody resident Doris Minor Martin.
More than two dozen friends and family gathered at the home of her son and daughter-in-law, Jim and Helen Martin, to celebrate her 100th birthday on Wednesday, July 20.
During the party, which ran most of the late afternoon, Doris blew out her candles at around 4 p.m. while surrounded by smiling guests. Throughout the party she opened gifts, most of them books and photographs.
"I am really proud of her for making it to 100," said Doris' daughter Jan Hamilton.
Doris has lived in Dunwoody for almost five years after moving in with Jim and Helen, who have lived in the area for decades.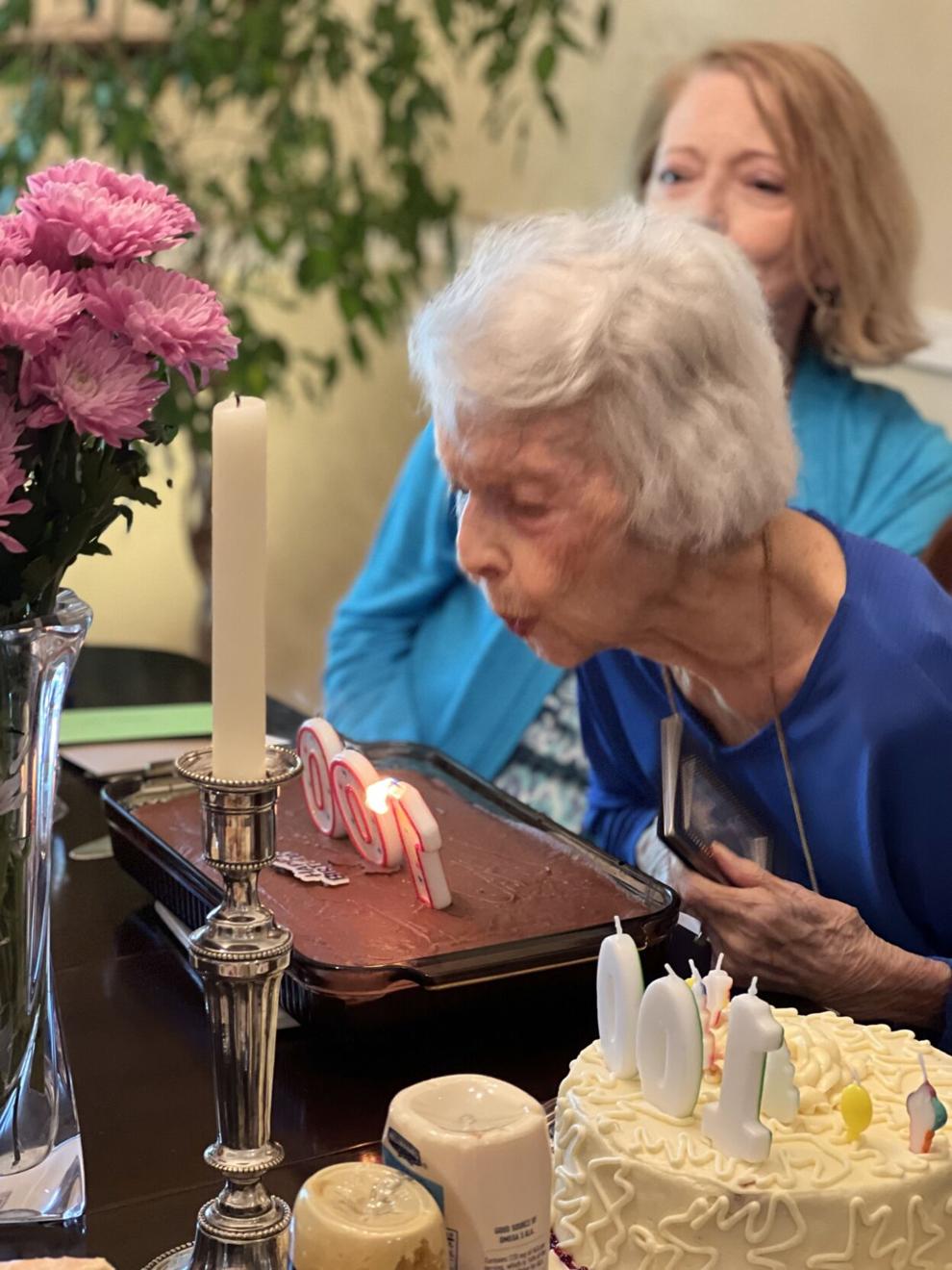 She was born in 1922 in Frayser, Tennessee, which is now part of Memphis. Upon graduating high school, she took a job at a local bank. It was there that she saw the name James Martin on a list of deceased and missing soldiers. After 9 to 10 months as a German war prisoner, James returned home, and the love story began.
The two were married in 1947, and by 1954 had their children, Jan and Jim.
James worked at a bank while Doris stayed home to care for the children.
"I'm sure I was plenty of work," Jan said.
Jan has plenty of fond childhood memories, chuckling as she recounted a time when the family went to Disneyland and got lost in traffic. On another occasion, the family had to turn around completely after not being able to maneuver their tent trailer up the road at Pike's Peak in Colorado.
"We went out to Philmont Boy Scout ranch twice," Jan said. "We saw my brother hiking with his group; he was about 14. He knew he had to acknowledge us or he'd be in trouble, but he didn't want to let his group see it. He kept his hands down and wiggled his fingers, and mom and I broke out laughing. It's one of the funniest things I've seen him do."
Today, it's not Doris' son that's 14, it's her great-granddaughter. Both Jim and Jan had families of their own, a daughter each. Now, Jan's daughter has two daughters of her own.
"It was beautiful to see multiple generations come together to celebrate a wonderful life," said Susie Stern, a family friend of over two decades. "Seeing so many of our friends, neighbors and family members come out to celebrate made our hearts so full. It's not often you get to attend a 100th birthday party."