DUNWOODY, Ga. — Close to two dozen Dunwoody residents turned out May 17 for the first in a series of public meetings to discuss future projects, park planning and a potential bond referendum.
The meeting, held at the Kingsley Racquet and Swim Club, included city staff and five members of the City Council.
Assistant City Manager J. Jay Vinicki proctored the discussion, which included a breakdown of the city's finances, an explanation of the bonding process and review of the working list of city projects.
"The city of 2022 is not the city of 2008, the needs are different, the citizens are different." Vinicki said. "The five elected (officials) are here to hear what you want (and) what you don't want. They are here to listen."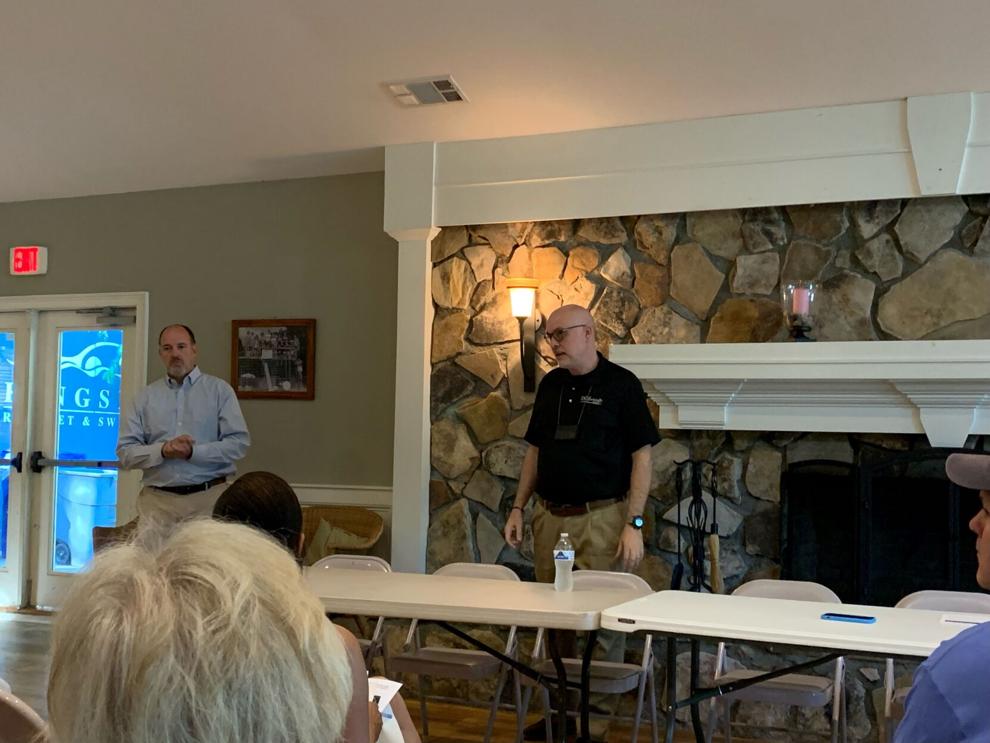 The city planned to bond the hotel and motel tax in Feb. 2020, but delayed due to the coronavirus cratering travel revenues. At a retreat from March 21 to 22 this year, the council weighed solutions to find revenue to cover unfunded park projects. The city will allocate about $3.5 million for park operations this year, but those funds will go toward maintenance and events costs, not new developments.
A working list of projects has been whittled down from 95 to 17 and continues to evolve as public input is weighed over the three meetings. One initial deadline is looming.
The first deadline is July 11, when the City Council will decide whether to approve a resolution adding a bond referendum to the general election ballot this November. Before the July deadline, the projects must be finalized along with financial terms and conditions of the bonds.
If a bond referendum is approved, it will be the first in the city's history.
The city elected officials and staff are still working to determine the amount to be financed. Documents provided by Davenport & Company LLC, Dunwoody's financial services adviser, estimates the bond could be between $30 to $50 million with a 4.5 percent interest rate.
To finance the bond, Davenport's estimates show an increase on millage rates from .58 to .96 mills depending on property values. Dunwoody's current millage rate is 2.74, which has remained unchanged since the city's incorporation in 2008. Certain homeowners in the county are eligible for a homestead exemption that reduces that rate to 1.74.
Dunwoody has $18.4 million in American Rescue Plan (ARP) Act funds that could be directed toward specific projects also.
On May 9, the council approved a grant using ARP money to Corners Outreach for $200,000. "The funds will pay for staff, equipment and transportation for the camp for up to 250 students from Dunwoody schools," the city said in a statement.
City Councilman Tom Lambert said elected officials want to hear from citizens about their want for amenities and services.
"We have an obligation to provide these amenities to our residents, I firmly believe that," Lambert said. "We don't have to create Disneyland, but we should have some basic amenities here for our citizens, it is what they want and what they deserve."
The final two public input meetings will be held on May 24 at Dunwoody City Hall and May 25 at the city's North Shallowford Annex. Both meetings will be from 6 to 8 p.m. The meetings are a culmination of two years of discussions about the city's priorities for future parks and infrastructure planning, including how they would be funded.