DUNWOODY, Ga. — State Rep. Mike Wilensky (D-Dunwoody) was the featured speaker May 28 at the Dunwoody Rotary Club. Chapter leaders provided an update on their recent initiatives.
Dunwoody Rotarians not only volunteer to work on meaningful local projects, but their funds are sent most often via the Rotary Foundation worldwide to assist others in need.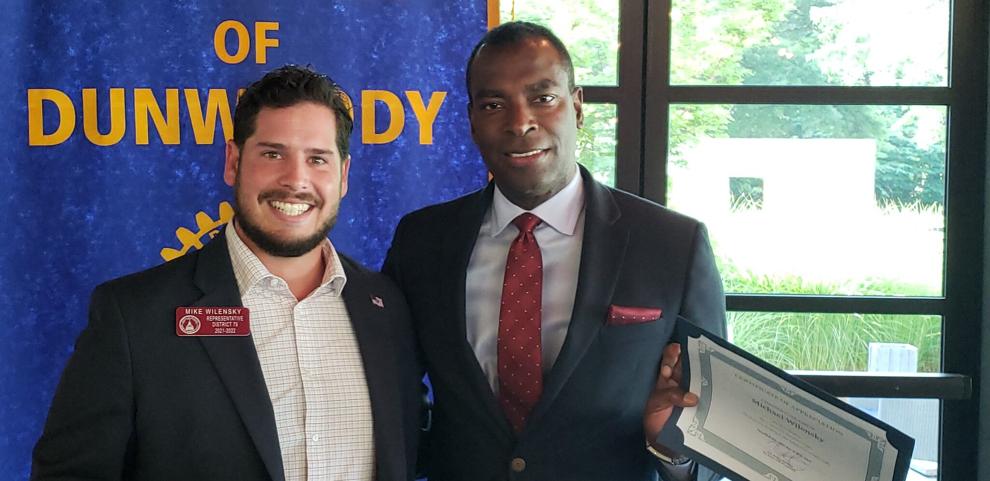 Rotarians responded quickly recently to the need for oxygen in India when their dire lack of equipment and supplies, needed to fight the new COVID airborne variant, became known. Former Rotary Youth Exchange students put out an appeal for quick response to the crisis, and $2,000 was raised for the Oxygen for India project. This set the record for prompt distribution of funds.
In addition, Dunwoody Rotary's grant application to the Rotary Foundation for funds to train and mobilize the community of Isal Culebra, Puerto Rico, was approved. Those trained will spray insecticide, monitor results, and surveil mosquito populations that spread diseases such as dengue and Zika. The total amount granted is $199,500, with Dunwoody's share $7,500.