DUNWOODY, Ga. — The Dunwoody Community Garden and Orchard at Brook Run held its annual Spring Plant Sale from April 30 to May 2 at the Brook Run Park greenhouses. DCGO's harvest yields about 3,000 pounds of leafy green vegetables a year to Malachi's Storehouse at St. Patrick's Episcopal Church in Dunwoody.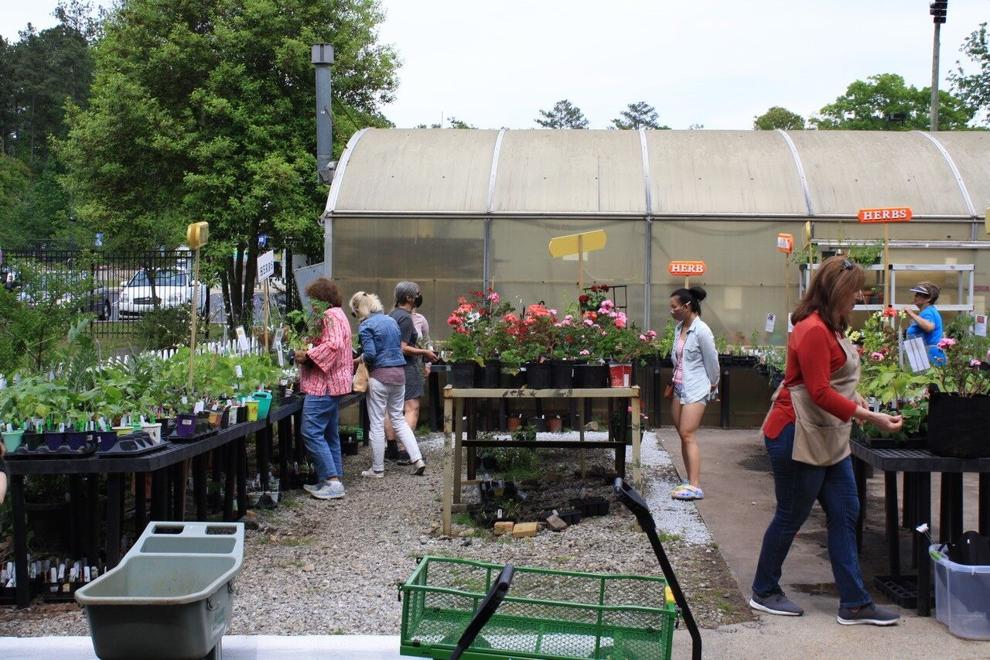 This event and the University of Georgia Extension Master Gardener Talks were cancelled last year due to the pandemic. Master gardeners were on-site for this year, though, imparting advice and assisting customers with purchases.
The sale featured heirloom tomatoes, organic vegetables, herbs, houseplants, shrubs, and shade enhancing plants. A gardening book and tool sale were added this year.
More information about the DCGO and upcoming events can be found at the website, dcgo.org.
The next master gardener talk will be held May 8 from 10 a.m. to 1 p.m. discussing the best strategy to fertilize and water food crops, fruit trees and garden perennials.