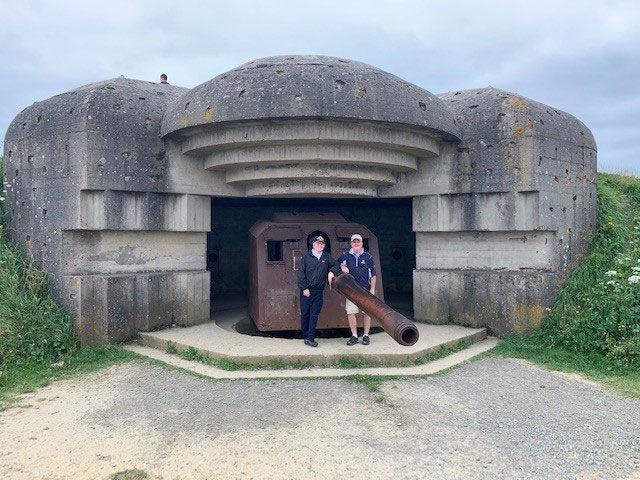 DUNWOODY, Ga. — More often than not, people lose the ability to better understand individuals after they've died. This was not the case for Tom Dworschak.
Twelve years after his father, PFC Walter Dworschak, passed away, Tom says he now understands him better than ever.
A veteran himself and an avid military history buff, Tom and his younger brother Scott had been planning for years to travel to Europe and see for themselves where their father fought in World War II.
"It was amazing," Tom said. "I didn't think it'd be a mechanical operation … I knew there'd be an emotional part to it, but it was so much more intense than I ever expected."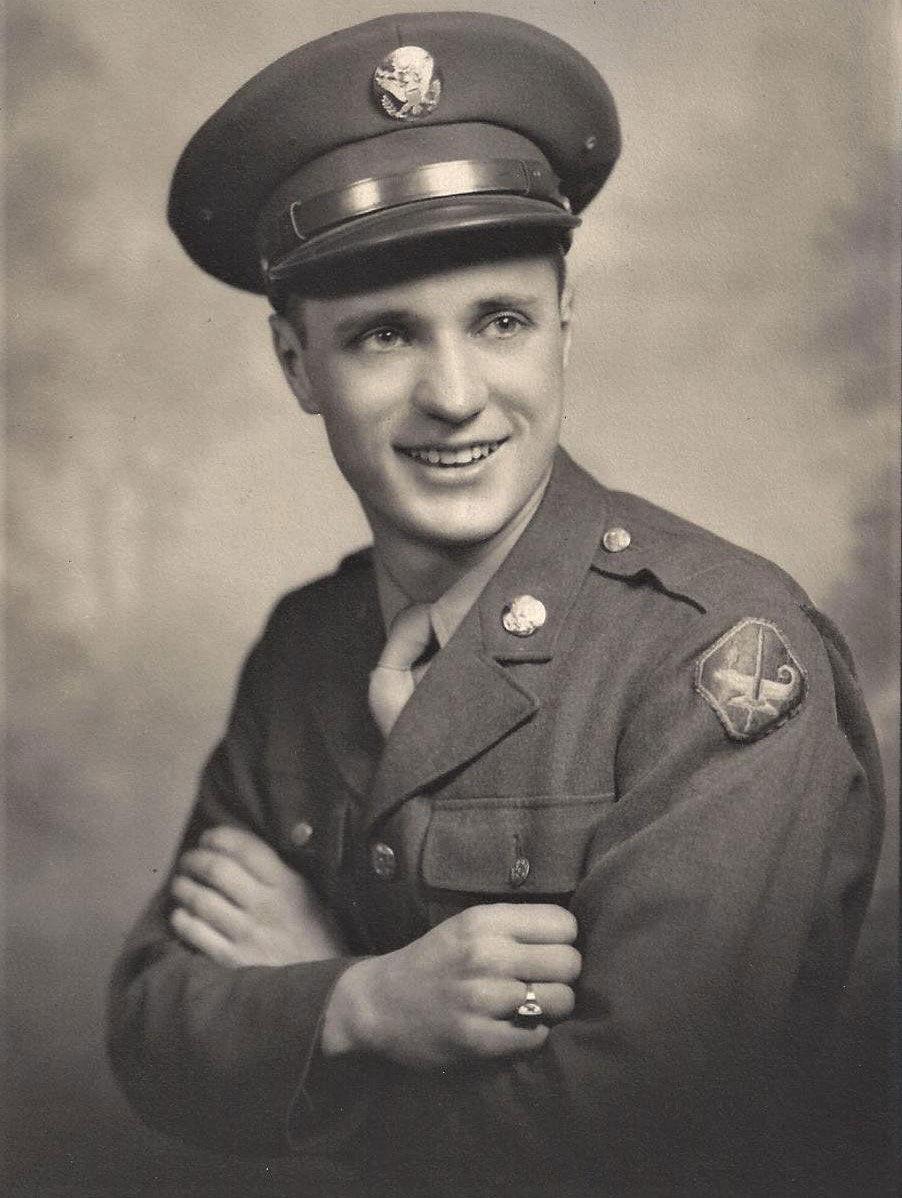 PFC Dworschak was awarded the Bronze Star for meritorious service in combat. He served as an infantryman in the Army's 75th Division fighting for the United States in Europe from 1944-1945, most notably in the Battle of the Bulge.
Over the course of 10 days in August, Tom and Scott covered roughly 1,600 miles as they drove from battlefield to battlefield, memorial to memorial, following the footsteps their father took 77 years before.
It was not an easy undertaking. Like many other veterans of WW II, Tom's father rarely spoke of his time in the service. Finding exactly where he served took a lot of heavy lifting in research, but it also provided an opportunity for Tom, Scott and their mother to swap stories they remembered Walter sharing over the years.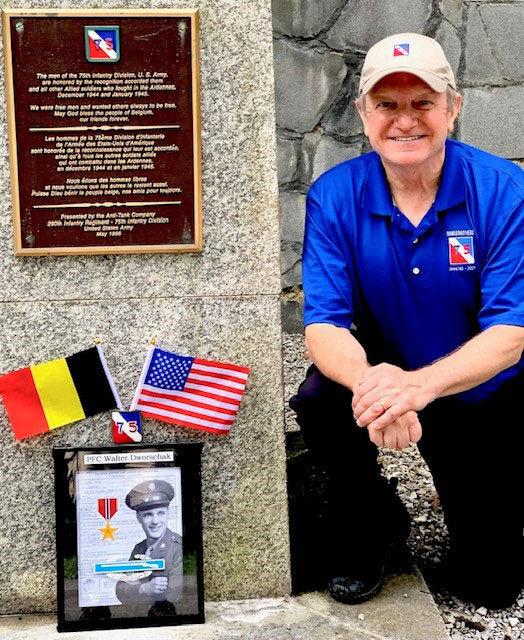 "One of the most fascinating things about this entire trip was part of our preparation with my brother and I and my mother all independently sharing stories that Dad had told us at one time or another when no one else was around," Tom said. "For example, my brother tells a story that one day he was driving to school… and Dad looks up and says, 'This fog is just like the fog in the Battle of the Bulge,' and that's all he said, it just came out of nowhere."
In December 1944, then 20-year-old PFC Dworschak's unit was stationed just outside of Wy, Belgium. On Christmas Eve, he and the rest of the 75th Division were ordered to take the town back from the Nazis.
The town still honors the men who helped them reclaim their independence to this day. Tom and Scott discovered a memorial in Wy dedicated to their father's division where they left their own tribute.
Digging through images at the National Archive and official military photographs led Tom to an image of Walter's division marching through the Belgian village of Beffe on Jan. 5, 1945.
In August, Tom and Scott found the exact spot the photo had been taken and knew, beyond a shadow of a doubt, they were seeing what their father had seen at just 20 years old.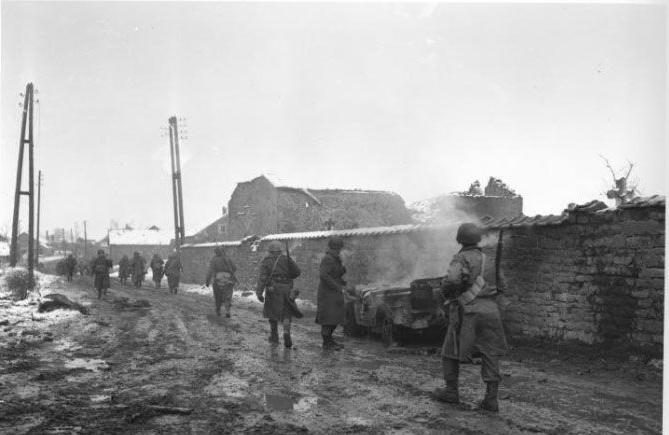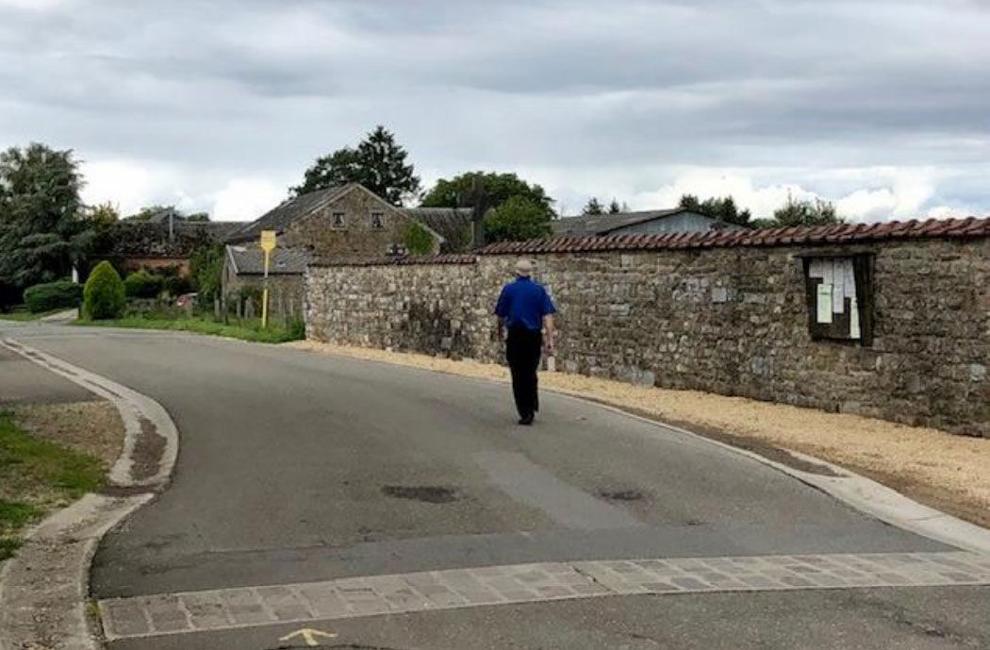 Being there, Tom said, made him feel like he was having a shared experience with his father.
"It's funny that, you know, Dad having passed away 12 years ago, you think, 'Well, that's it, how can we have a shared experience, how is that possible?'" Tom said. "But it was possible to actually go on this trip and see things that he saw when he was 20 years old, 77 years ago. That's a shared experience and that's a bond, and it gave me some insight into him and his experience that I just didn't have before."
Tom's brother Scott lives in Chicago with his wife and kids, so over the years, Tom said, it's been difficult to make significant time for each other. But this trip, 10 days of uninterrupted brother bonding made a real impact on Tom.
"It was a fantastic experience that I didn't expect," Tom said. "I thought it was going to be all about Dad, but it was so much more."
Since coming home, Tom and Scott have already decided they plan to return.