DUNWOODY, Ga. — The arts are slowly and cautiously coming back to Dunwoody.
The city's three major non-profit entertainment venues — the Dunwoody Nature Center, Spruill Center for the Arts and Stage Door Theatre — are opening to the public with classes and fundraisers leading the way.
Safety protocols are in place at all venues.
The Dunwoody Nature Center's Monarchs and Margaritas on Sept. 18 drew more than 600 visitors, both in-person and virtual, according to Executive Director Nancy Longacre.
"I think it was the best fundraiser in the history of the Nature Center," she said. "Even though there was rain, we had a plan in place to accommodate that, and we did some major upgrades across the board so people would have a memorable event."
The center's classes, workshops and events are also seeing an uptick in attendance, Longacre said.
"I think our Nature Center events, being mostly outdoors, lends itself to a level of comfort that has made people feel good about coming back," Longacre said.
Spruill Center for the Arts has also enjoyed rising attendance for its classes, almost to pre-pandemic levels, Executive Director Alan Mothner said.
Last spring, there were no classes held at the center, but summer saw class registrations rise to 524. The numbers grew in the fall with 729 students participating. So far this year, there has been an average of about 1,000 participants for the winter, spring and summer sessions.
With several weeks remaining for fall registration, more than 1,220 people have signed up for upcoming sessions, Mothner said. In fall of 2019, the center had almost 1,800 students in classes.
"The trajectory (of participants) is starting to look like pre-pandemic numbers, which we are very grateful for," Mothner said.
The Spruill Center's next event, Spirits for Spruill, is more of a "fun-raiser" than a "fundraiser," Mothner said.
The party, scheduled for Oct. 16 from 4-7 p.m., will feature the unveiling of a new mural at the Spruill smokehouse, as well as live music, a bourbon tasting from Shortbarrel Bourbon, food and a custom beer that Dunwoody brewery Porter Brew & Que created and named just for the mural.
"We are not going to be asking people to raise a paddle, buy anything or contribute financially," he said. "It's really just an event to come and celebrate the arts."
Artist Alea Hurst is the winner of this year's AMPLIFY mural competition out of 25 entries. The space is currently home to Christopher Michaels' mural, "Find Your Wings."
Mothner said jurors for the AMPLIFY winner decided Hurst's design was best suited for the space and message for the community.
Tickets to Spirits for Spruill can be purchased directly at spruillarts.org/spiritsforspruill.
Stage Door Theatre is also getting ready to open its doors for the first time in more than a year. It launches its 48th season with a production of "Romeo and Juliet," Oct. 1-24, with two performances on Saturday and Sunday and nighttime performance on Friday.
The theatre is implementing guest and staff protocols that will ensure the safety of the guests, including requiring either a proof of vaccination or a negative COVID test for all patrons.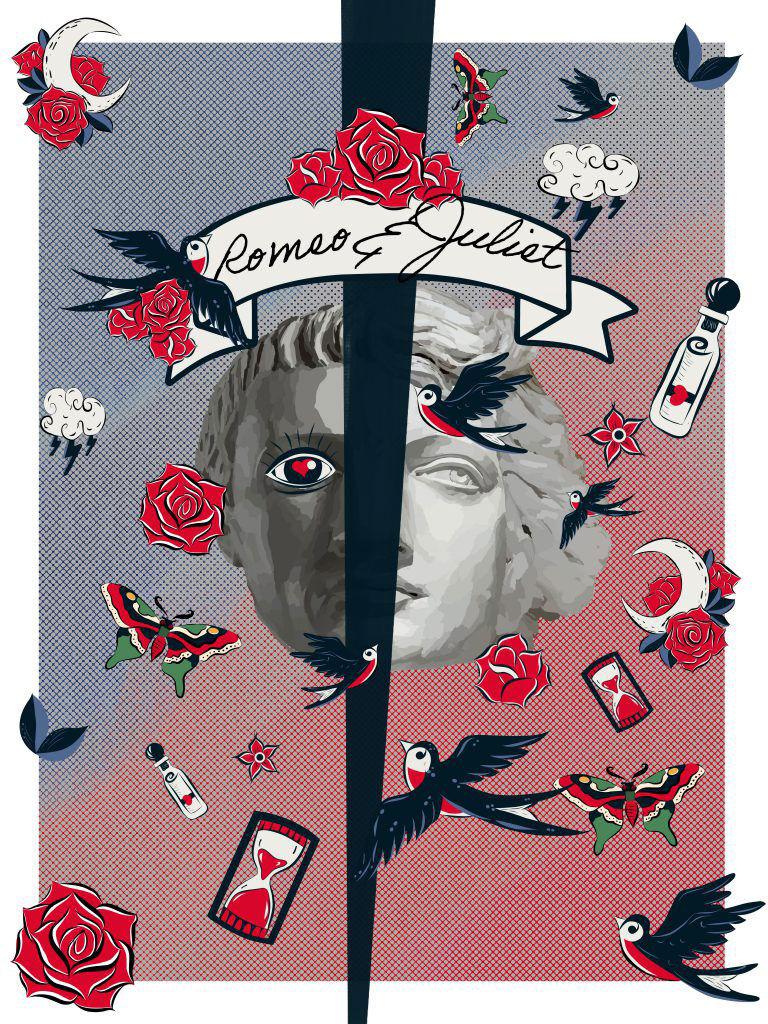 Stage Door Executive Director Debbie Fuse said she thinks there is still some hesitancy about returning to an indoor venue.
"We are running 40-50 percent right now, but we'd like to see about 60-80 percent," Fuse said. "I think we have some people who are concerned because we are performing in an enclosed facility."
Stage Door is hosting its annual fundraiser, a dinner theatre called "Dinner by 6, Dead by 7" on Nov. 5. Tickets can be purchased at the box office, online, or by phone.