ALPHARETTA, Ga. — Celebration was in the air at Mansions at Alpharetta Senior Independent Living Friday as staff and friends honored Franklyn E. Dailey Jr., on his 100th birthday.
The Feb. 5 event included a salute from the Patriot Guard Riders, who cruised by the facility on their motorcycles to honor the World War II veteran. The non-profit organization, made up of riders from across the nation, honor fallen military heroes, first responders and honorably discharged veterans.
"I feel fine," Dailey said.
The Patriot Guard presented Dailey, a retired U.S. Navy Reserves captain, with flags and a birthday card and commemorative coins.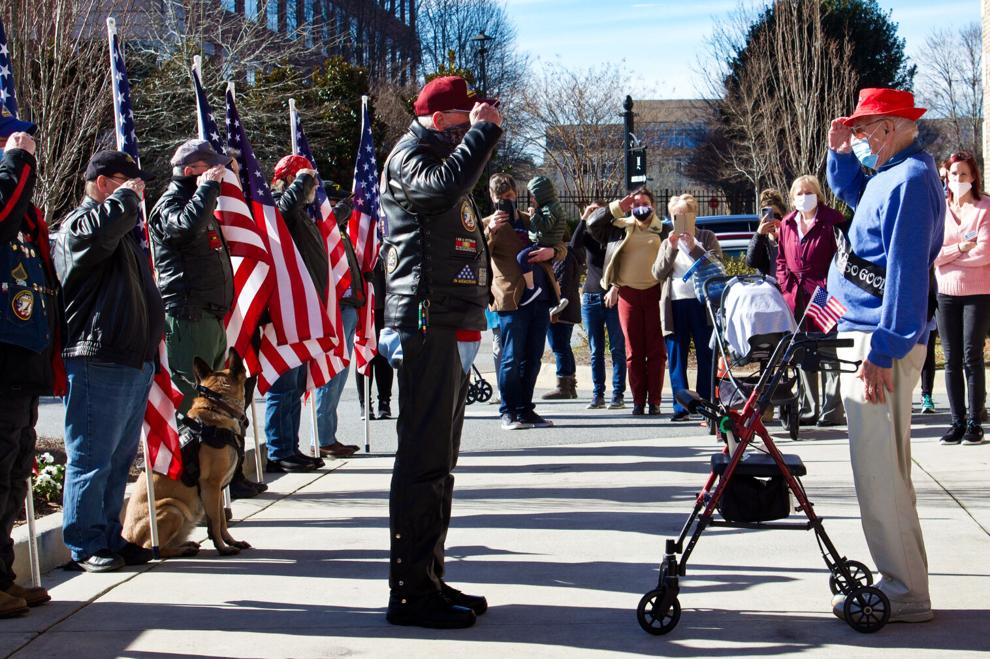 "I'm very much honored," Dailey said. "First time in my life that that has happened. I've never been the… you might say the guest of honor or anything like that."
Dailey celebrated the day with his family and fellow residents at the independent living facility. As music played in the lobby, he danced a little while enjoying a cupcake. 
"It makes me have tears," said the veteran's daughter-in-law Maureen Dailey, Dailey. "This was fabulous for them to come and do a salute like that."
Born in 1921 in Rochester, New York, Dailey graduated from the U.S. Naval Academy with honors in three years during the World War II accelerated program in 1942.
He married Marguerite "Peggy" Parker Dailey in 1944. The couple enjoyed a 73-year marriage and had eight children. They moved to Georgia in 2007 and lived with two of their sons, most recently his son Michael Dailey and his wife Maureen. Peggy died in 2017 at the age of 97.
In 1945, Dailey was commended for his service and duty performance as a gunnery officer on the USS Edison during the invasion of southern France in August 1944. He received a Silver Battle Star award for participating in five major battles — the invasions of Casablanca, Sicily, Anzio, Salerno and southern France.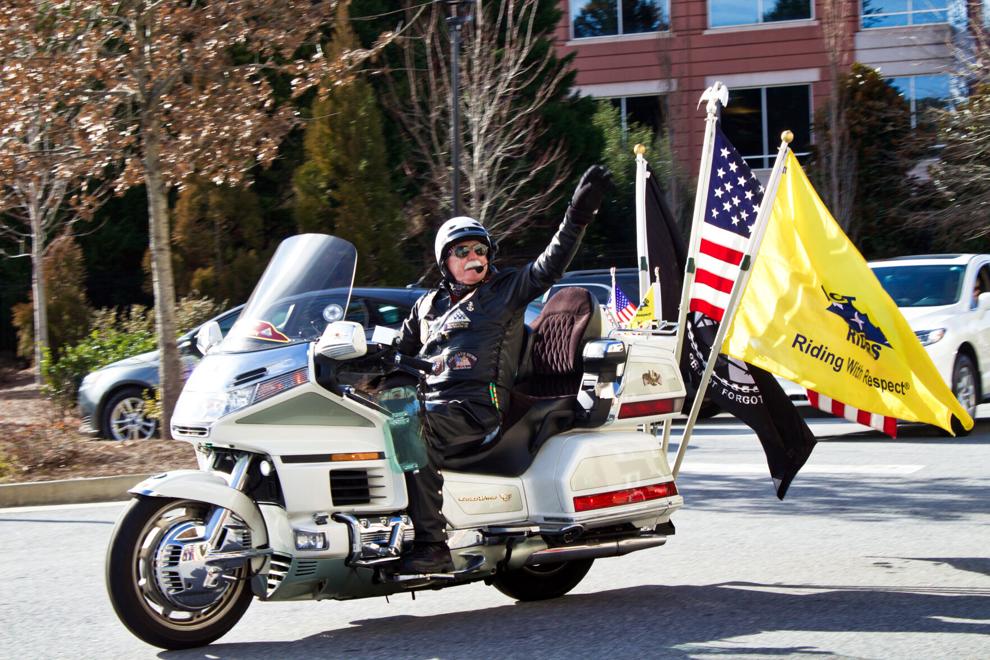 He had a growing interest in flight, so he obtained his aviation wings in the fall of 1945 and flew extensively in the Aleutian Islands monitoring enemy radio transmissions and submarines, he said.
He continued to maintain his presence in various squadrons in the active Naval Air Reserve and retired as a squadron commander after about 25 years of service.
"It was a good life in service, and I was lucky," Dailey said.
Dailey has appeared on The History Channel to discuss his work with the rescue efforts surrounding the disappearance of Flight 19, a group of five torpedo bombers that vanished over the Bermuda Triangle in 1945.
After retiring from the Navy, Dailey worked in the technology industry and as a consultant. During the Reagan Administration, he served as a consultant on data storage to the National Archives, according to his son, Philip Dailey.
Dailey has also authored several books, most notably "My Times with the Sisters" and "Joining the War at Sea, 1939-1945."