FORSYTH COUNTY, Ga. — Pollen has begun to rear its ugly yellow-green head in Georgia. The pollen count reached a near-record high the last weekend of March. 
Atlanta Allergy & Asthma, which has tracked pollen counts over the past 30 years, reported that the count hit 5,847 on March 27. It peaked two days later at 8,918, near its record high of 9,369 back in March 2012, said Robin Panethere, director of marketing for the service.
The yellow-green tint is from tree pollen. Grass pollen will be out from May to June, followed by "weeds" such as ragweed in August or September, Panethere said.
While many people are practicing social distancing — staying six feet apart from one another — they are also spending time outdoors, where pollen is virtually everywhere.
"The timing is just crazy," Panethere said.
Early symptoms of allergies can appear somewhat similar to those of the coronavirus.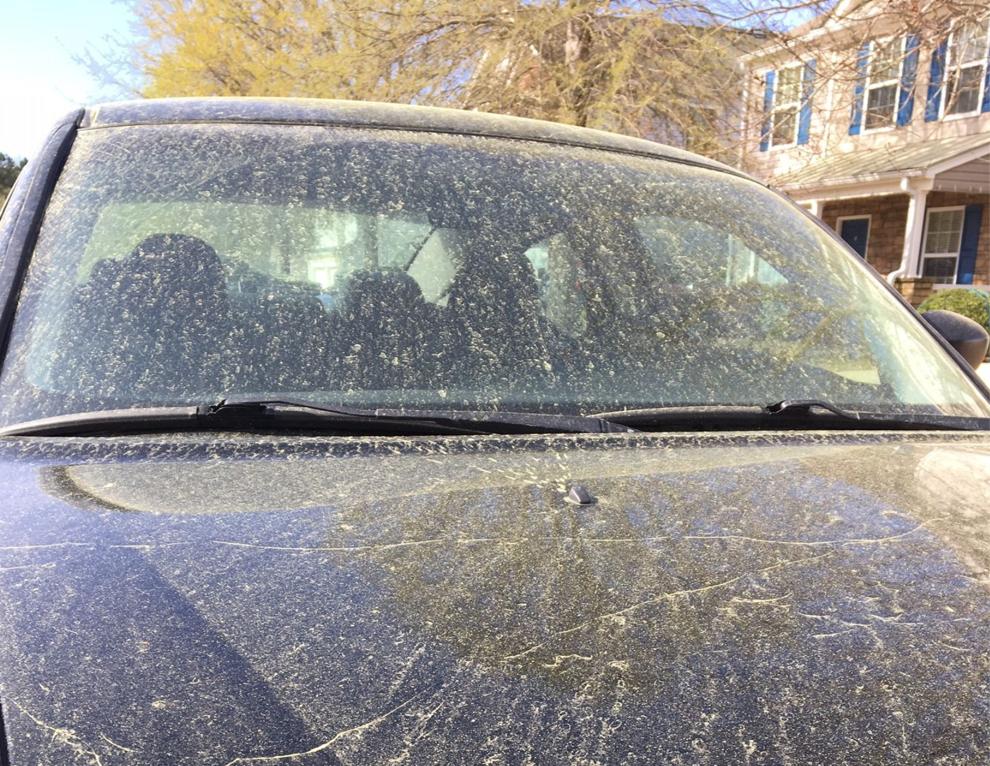 With crossover symptoms, it can be difficult to know if it's early stages of COVID-19 or allergies, but the problem is that people aren't evaluated quickly once they become symptomatic, said Dr. David Tanner, medical director of Atlanta Allergy and Asthma, said.
Nasal congestion, itchy throat and sneezing are often present with both diagnoses, but unlike COVID-19, there is no fever with allergies, Tanner said.
Symptoms, Tanner said, are a reminder to be tested.
People self-treat allergies with antihistamines and nasal steroid sprays which work okay, but they don't relieve the symptoms. Then people forget about the pain of allergies until the following season, Tanner said.
"It's not uncommon for people to come in after five to 10 years, when they're ready to throw in the towel," Tanner said.