ALPHARETTA, Ga. — St. James United Methodist Church will hold its 2022 Martin Luther King Jr. Day celebration service virtually this year due to high rates of COVID-19 in the community.
This year's service, titled "Beloved Community: The Next Generation," will be streamed at 10 a.m. Jan. 17 through the church's social media channels. The service will feature song, dance and words from community youth as well as guest speakers.
"We continue to celebrate Dr. King because his dream of beloved community is biblical," Pastor Kimberlyn Sinkfield said in an email.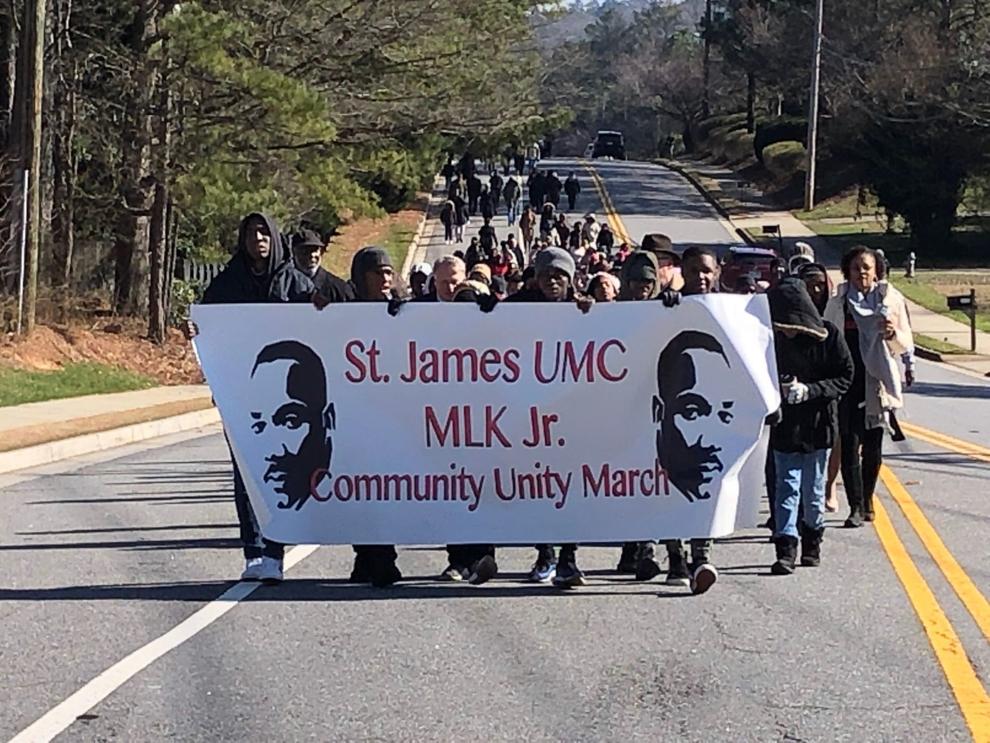 This year's guest speakers include Terrie Randolph, a veteran of the Civil Rights Movement, and Charles Buffington, a generosity strategist with Generis, a Johns Creek-based group that assists churches with fundraising efforts.
The annual celebration has been a massive event in the past, drawing a crowd of around 500 each January. Last year the church held a three-day virtual celebration reflecting on the future of the fight for racial equality.
St. James announced at the end of December that it would pause all in-person services and events through January due to the omicron variant. The church's reopening team will provide updates as the situation develops.