MILTON, Ga. — Milton residents will have one of their own to cheer for in the upcoming Mrs. Georgia America pageant. Milton native Sarah Chambers will compete as Mrs. Milton in the Aug. 22 competition in Roswell for a shot to earn the Mrs. Georgia America title and a spot in the Mrs. America pageant this November in Las Vegas.
For Chambers, the decision to run was founded in her longstanding "bucket list."
"I'm not a professional pageant contestant," she said. "I just turned 40 last year, and I just had a bucket list that I have written down for the last 20 years that has all sorts of crazy things on it. A pageant wasn't necessarily on there, but I had included a glam event of some sort. I'm a mom and lawyer, and I don't ever take time for myself where I feel glam."
While she expected her "glam event" to be more along the lines of a professional photoshoot, talks with the reigning Mrs. Georgia America, Chambers' friend, manifested into running for the title herself.
"I said the last pageant I did was in high school in 1997, I would have no idea what I'd be doing," Chambers laughed. "But she said, honestly, you would be refreshing and different, just a real, working, living, breathing mom who wants to do something different. I talked at length with her and the director of the pageant, and it sounded like a great, fun experience. My husband said, 'This is your glam bucket list item,' and the kids are so excited."
After going through the initial vetting and interview process, Chambers earned the Mrs. Milton title and is eager to represent her city in the statewide competition.
"We love Milton, and we are super involved in the local community," she said. "My husband and I have been together for 20 years, and when we first got married, I said we are going to live in Crabapple and raise our kids there, and we didn't even have kids at the time."
Chambers said she is looking forward to the interview portion of the pageant.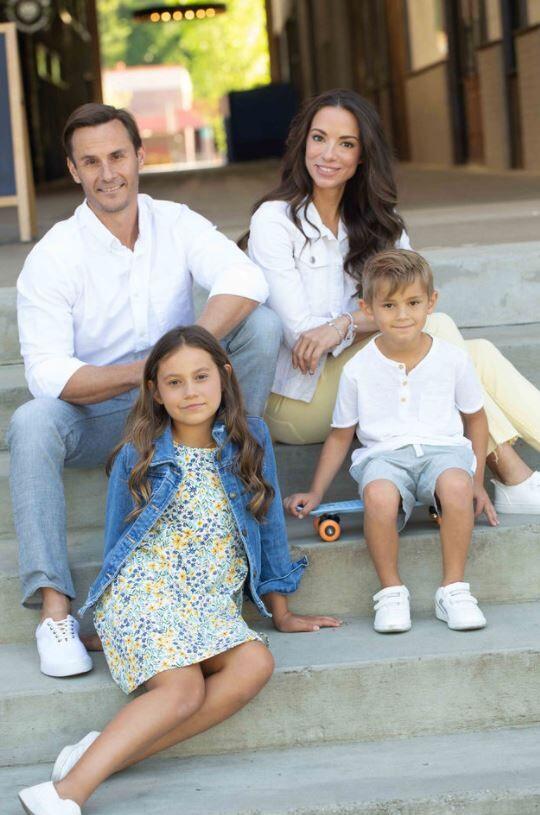 "I'm a lawyer by day, so obviously being intelligent and well educated are things that are important to me, so I loved hearing that 50 percent [of the judging] is the interview — who you are, what you do, how you help the community."
She will use her new platform to garner support for a local nonprofit group close to her heart, North Fulton based Foster Care Support Foundation. Chambers said she and her family are regular volunteers with the organization and she hoped to use her platform as Mrs. Milton to promote its cause.
"I would love the opportunity to bring more attention to them, especially after COVID," she said. "The foster community is really struggling. It's also a great way for us to teach our kids how blessed they are with what they have. We use the opportunity to help them think about that. It's a good way for our kids to stay grounded, appreciate what they have, and hopefully turn them into great, caring people."
Though the Mrs. Georgia America pageant will be an all-new venture for Chambers, she is often in the spotlight.
As a teen and into her early 20's, Chambers was a host on "The Weather Classroom" on the Weather Channel but stepped off camera afterward. She still has contacts in the industry, though, and was approached by a former colleague about her son, Britton, possibly booking a modeling job.
"He booked the job off a cell phone shot, and it's snowballed from there," Chambers said.
Now her entire family, including husband Chris and daughter, Malone, are in on the act. The family has shot several campaigns for large-scale companies, including Disney, Dove and Walmart.
But she's hoping her next "gig" can earn her the title of Mrs. Georgia America.
"It's totally outside my comfort zone, but you only live once, and this opportunity presented itself," she said. "I appreciate the opportunity and I'm excited."