ROSWELL, Ga. — It was seven years ago when Sharon Thacker found Ebenezer Methodist Church.
"I used to drive by and see this little white church on the corner and thought to myself, 'One day I'm gonna go in there,'" Thacker said. "Then one day I did, and I never left."
Thacker talked about a greeter at Ebenezer, Sandy Calbeck, who sat with her at her first after-church supper. Calbeck, dressed in an identical light blue Ebenezer volunteer shirt, said that at every service she gets the names of newcomers, goes home, puts them in her calendar and makes sure to call them by their first name when she sees them again.
"You walk in, and it feels like you've been there forever," Thacker said.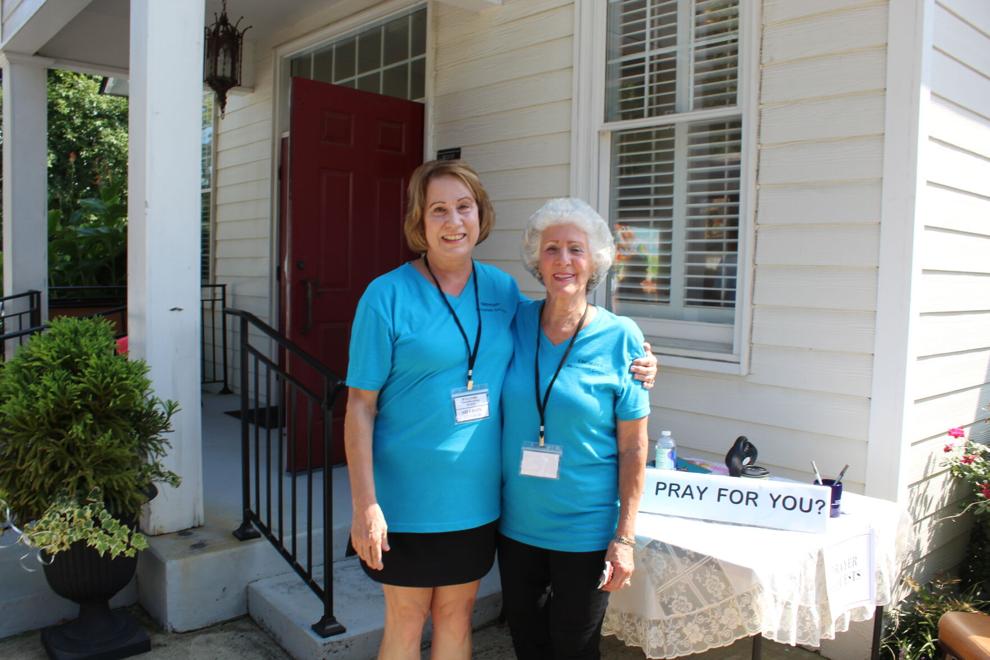 In unison, Thacker and Calbeck voiced their excitement Aug. 13 at a groundbreaking event for a new 23,000-square-foot community and multi-purpose center across from the church at the corner of Ga. 140 and Cox Road in Roswell. The building, to be named the Pardue Family Foundation Center, was funded by Dwight Pardue Jr., a member of the church since 2014 and founder of the Pardue Family Foundation.
Ebenezer Methodist was established in 1853 and sits on 1 acre, but church leaders say they think the expansion on the adjacent 5-acre site will bring in more of the community. Plans call for completion of the facility in 2024.
Pardue established the foundation in memory of his father and said that the primary reason for starting it was to fund Ebenezer's new project. His parents were churchgoers for as long as he can remember.
"I think it's something my family would have been very proud of," Pardue said in a phone interview.
Traditional services will still be held in the church, but a contemporary service will be held in the new space, Calbeck said. She also spoke about the potential of a coffee shop and daycare.
"Oh, we're all ready," Calbeck said.
Almost 200 people celebrated in front of the historic white clapboard church Saturday afternoon. Members and friends gathered under a white canopy where The Band Jubilee performed. The band, consisting of Buggay family members, used guitar, mandolin, harp, upright bass and banjo to play bluegrass, gospel and Celtic stylings. Off to the side, barbecue and desserts were served as well as "world famous" Brunswick stew, a classic Southern barbecue dish.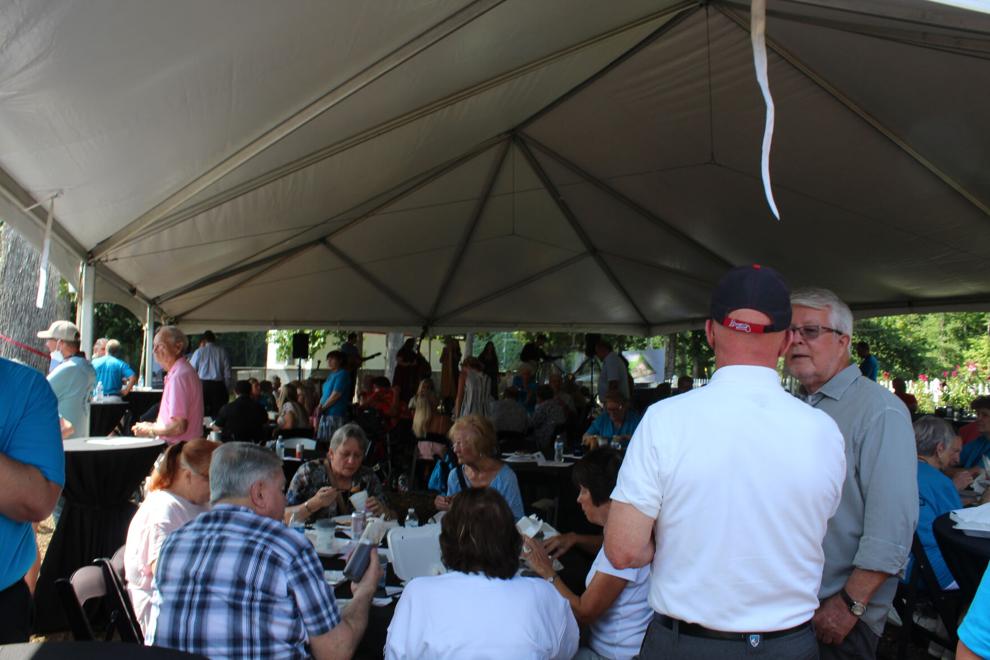 Before the groundbreaking, Pastor Glenn Hannigan and Pardue took turns on stage to talk about the project's timeline and vision and to give thanks to those who helped with the project.
"It's a longer story involving a lot of Holy Spirit intervention," Hannigan said.
Hannigan said the event is less about groundbreaking and more about finishing up what his predecessor, Pastor Jack Pilger, started. Hannigan has been Ebenezer's pastor since 2010. He had earlier served as sports editor for the Atlanta Journal Constitution.
For the ceremony, architectural designer Regie Elkins, benefactor Dwight Pardue, lay person Craig Crouch and Susan Dunphy, Pilger's daughter, threw dirt using golden shovels.
The Rev. Charles "Chuck" Savage of Sardis Church in Atlanta consecrated the grounds.
"Consecration means that we set something aside for a specific purpose," Savage said. "The purpose that this is being set aside for is so that God's word will go out into this community."
The plan for the facility is for it to stand as an invitation to the community, extending past the average Sunday service attendee.
Speaking after the service by phone, Hannigan talked about holding weekly bluegrass and gospel nights, youth-oriented nights, open mic nights and community theater. For Hannigan, the potential is endless.
"What can we do to attract the people that don't come here now?" Hannigan asked.
To pay homage to Milton's farmstead origins, church staff wanted the building designed with rustic charm. The plan was for the facility to resemble Scottsdale Farms in Alpharetta, Elkins said.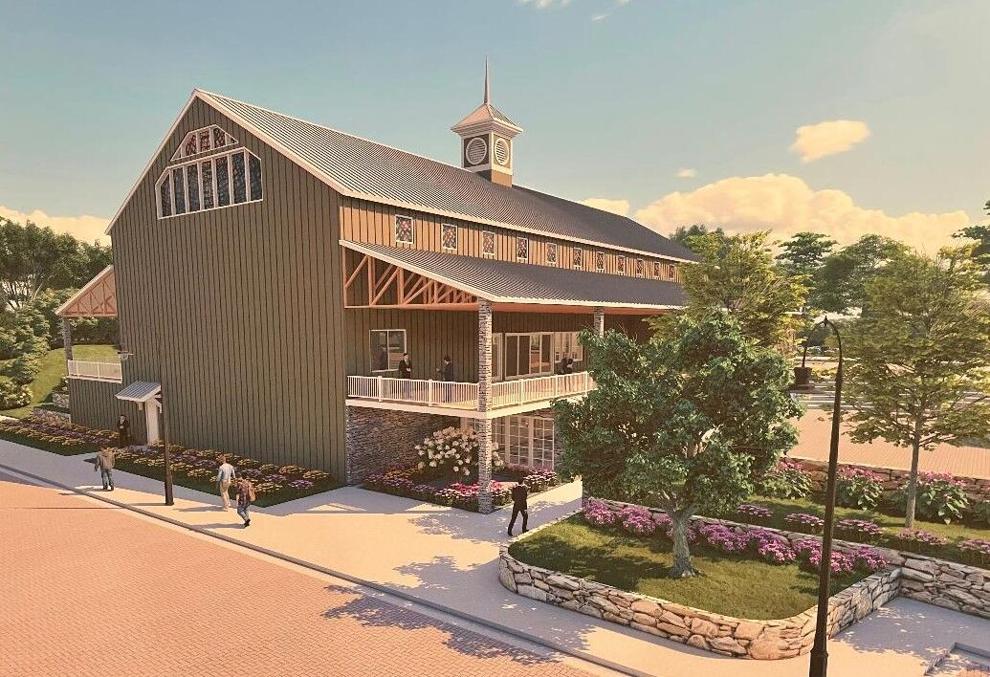 Elkins described the facility's accommodating features, like the top floor which was designed without columns to host activities like kids' basketball, dinners and weddings.
He also spoke of the importance of flow between the building's inside and outside spaces, so that large activities could easily be opened to the exterior. The outside amphitheater helps to advance that flow, Elkins said.
"The goal of this was for the facility to be a community activity center, not an Ebenezer activity center."