ROSWELL, Ga. — Al Anderson and Leigh Braglia built their friendship on a shared love of champagne. Now, years after they met, the pair co-own and operate Metro Atlanta's only champagne bar, Pop Alleigh on Canton Street.
Pop Alleigh opened in December 2022, named after Anderson and Braglia who met in 2008 when Anderson coached Braglia's son in cheerleading. The champagne bar offers more than 220 bottles of sparkling wine for purchase, as well as over 20 bubbly options by the glass. Customers can choose champagnes a la carte or opt for one of the rotating champagne flights, curated by Anderson and Braglia.
The pair only pours champagne they like to drink, Anderson said. The owners hand-pick the selection to ensure they serve what they enjoy and what they can educate customers about.
"Our approach is to be able to offer a high-end experience," Anderson said.
Part of their push to open Pop Alleigh was a lack of champagne bars across the country. Leigh joked to Anderson that in Sonoma, California, there's a "wine bar on every corner" while champagne destinations are few and far between. Anderson said the lack of shops is due to the perception of champagne.
"Having something where people can discover champagne was really important because the conception of champagne is that its rosy and its sweet," Anderson said.
The selection of sparkling wines at Pop Alleigh is all brut, or very dry, with a few sweeter options for customers who crave it. Anderson said Pop Alleigh offers about "three wines" for people who want something different, but the focus is on champagne.
Neither of the co-owners have any wine certifications, but Anderson said they bring years of enthusiasm for champagne and travel across major sparkling wine regions like Champagne, France, and Cava, Spain.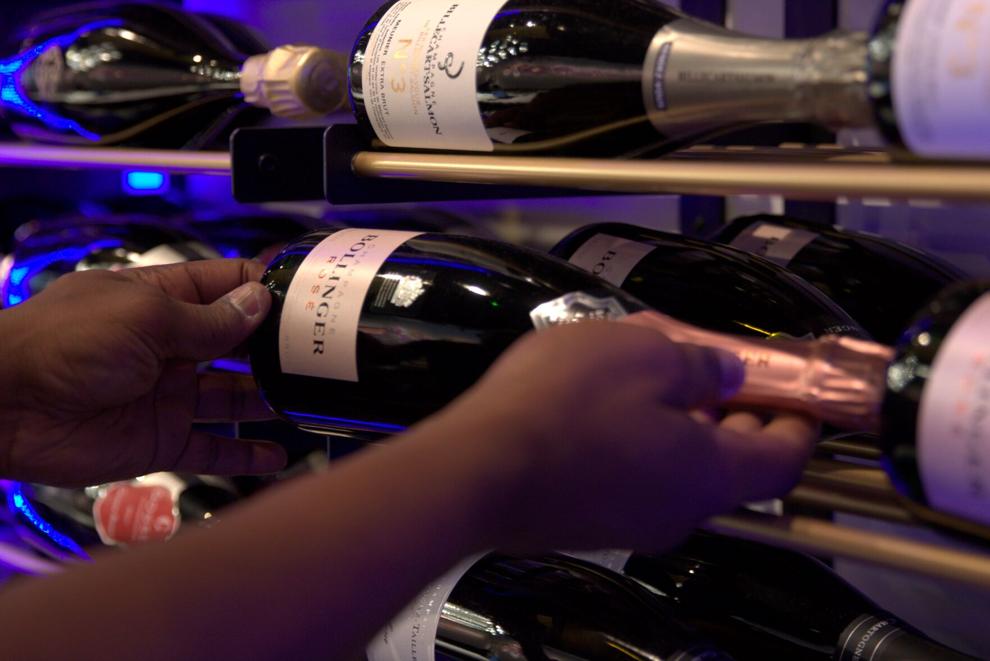 A bubbly destination
Leigh Braglia discovered the property that would become Pop Alleigh after dinner with her husband at Little Alley Steak on Canton Street. Braglia said she had always wanted a business, and when she saw the space, she decided on the "spontaneous" move. She called up Anderson and the best friends decided to go into business together.
The co-owners wanted to create a business that would stand out in Roswell — something "niche, intentional and specific" that differed from restaurants and wine bars.
Without many champagne bars to pull from, Braglia said the two had the freedom to follow their own vision.
"We were just able to do whatever we wanted to do," Braglia said.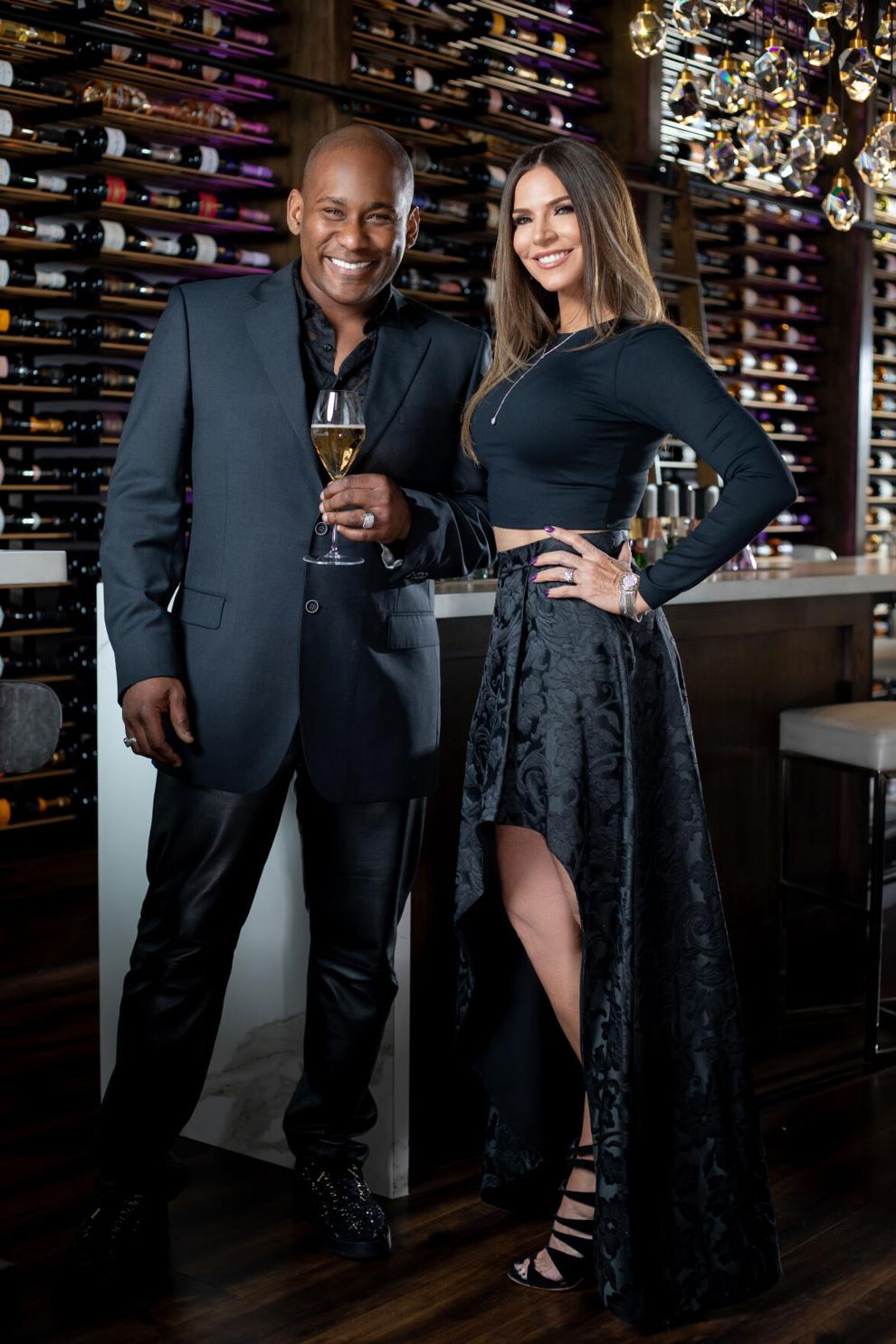 The pair completely renovated the Canton Street space with a focus on the details. Braglia said she had a vision for everything from the glasses to the architecture. The nine-table space is intimate, which lets Braglia and Anderson have a hands-on experience with every customer.
"We've got a great thing, just having something different and not having to think about anything else to by," Braglia said.
Setting the mood
Pop Alleigh offers private events and champagne tasting classes, but Anderson said the bar isn't as formal as a wine school or as casual as a club. It's somewhere in between, with music and conversation as well as information cards and tasting explanations.
"I feel like we have it all, like we're curating nightlife in Roswell," Anderson said.
In the months since Pop Alleigh opened, Anderson said the business has "elevated" the area, offering customers a place "before dinner, after dinner or instead of dinner." The bar already has a group of loyal customers from around the town and strong support from the city, according to the co-owner.
The business has been successful enough that Anderson said Pop Alleigh is opening on Mondays and Tuesdays and extending its hours on the weekends. Anderson and Braglia said they feel like they "have it all."
"In this short of a time to make (Pop Alleigh) what it is, I know I'm really proud for sure," Braglia said.