Never ignore the signs.
With BASH Atlanta, they're hard to miss. A 6-foot customizable design for any occasion: birthdays, anniversaries — anything.
Stacey Magee, owner of BASH Atlanta, purchased the franchise in late summer last year. While still holding a full-time job, it became a major innovative outlet for her and her two children to participate in and get excited about.
"I've always been a creative person, and I wanted to do something that I could do on the side but also have fun do it," Magee said. "This is exactly [what I was looking for] as a side hustle that I can express my creativity and make people happy."
When the pandemic shook the United States, it did not stop BASH. Magee said it actually increased their customer-base, because it limited social gatherings. Magee said her business has been a bright light for a lot of people during the pandemic.
Her only challenge is keeping up with the demand.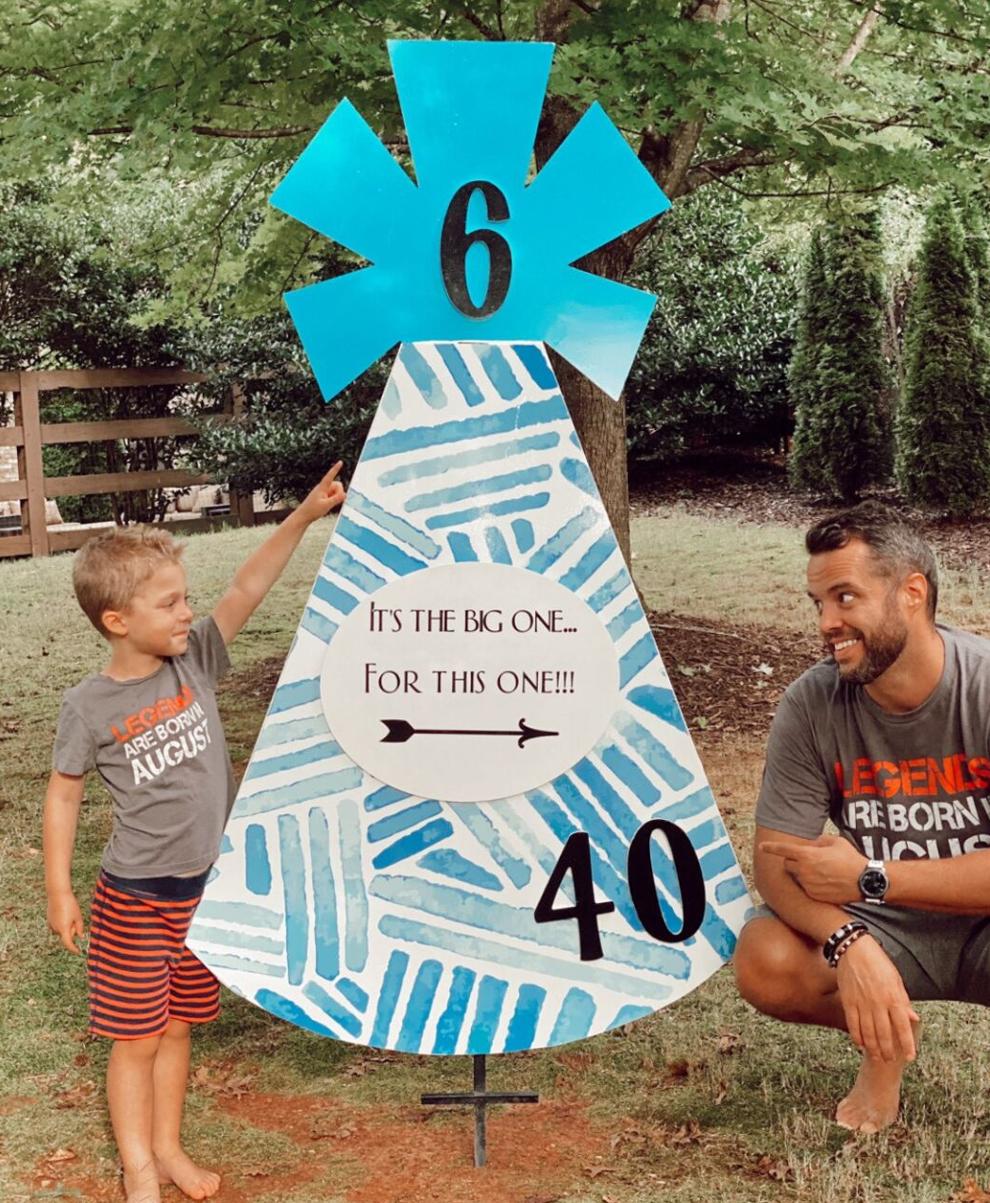 "The business has skyrocketed because of COVID and people are looking for ways to spread cheer and make each other happy and this is one way to do it," Magee said.
When Magee took over the organization, a major part of her customer base was rooted in Buckhead, Brookhaven, Midtown and surrounding areas. But Magee's main goal as the owner is to expand the growth of her shop in the Alpharetta area.
"We want to grow in the Alpharetta area," she said. "There is a lot of potential [here]. I would love for it to boom here in Alpharetta because this is our sweet spot."
Magee does whatever it takes to make any sign for any occasion special to the person receiving it.
"I still want to make it special, and I still want to put a smile on their faces, so I will do whatever I have to make them happy," Magee said. "I'm a people pleaser — making sure that they're happy and going above and beyond to make sure that happens."
Each sign is completely customizable and can be delivered for any upcoming event, Magee said.
To learn more, go to https://www.bashatl.com or BASH can be found on Instagram @atlantabash.