ROSWELL, Ga. — Roswell's dining district is a gift to those who know about it and a hidden treasure for those who've yet to discover it.
The varieties of cuisine and atmosphere are a choose-your-own-adventure for foodies of all experience levels and tastes. Whether you're craving the Cuban cuisine at Lazaro's, or in the mood for a classic, hearty steak at Uncle Jack's on Canton Street, prepare to be captivated.
Chefs bring out their best for Roswell Restaurant Week, which began Jan. 11 and runs through Feb. 11. The annual event is hosted by Roswell Inc to boost sales during the sluggish winter months. But as the economic crisis continues, the culinary showcase has been expanded from one week to four. And it just might be a lifeline.
Andy Williams, executive director for Visit Roswell, the city's marketing organization, said the pandemic and recession were a rotten combination for Roswell's more than 200 independently owned restaurants.
"Almost immediately you saw the restaurant sector having to lay off employees, downsize and totally shift business models to figure out how to adapt," Williams said.
A small number of restaurants closed for good, but some business is picking up again. Williams credits the proactive approach by restaurant owners, Visit Roswell and Roswell Inc — turning the focus from nationwide appeal to generating more local interest.
Williams is also grateful to residents for seeing the need.
"I think that's why we didn't lose a lot of restaurants," Williams said. "Because the community really stepped up and supported the restaurants."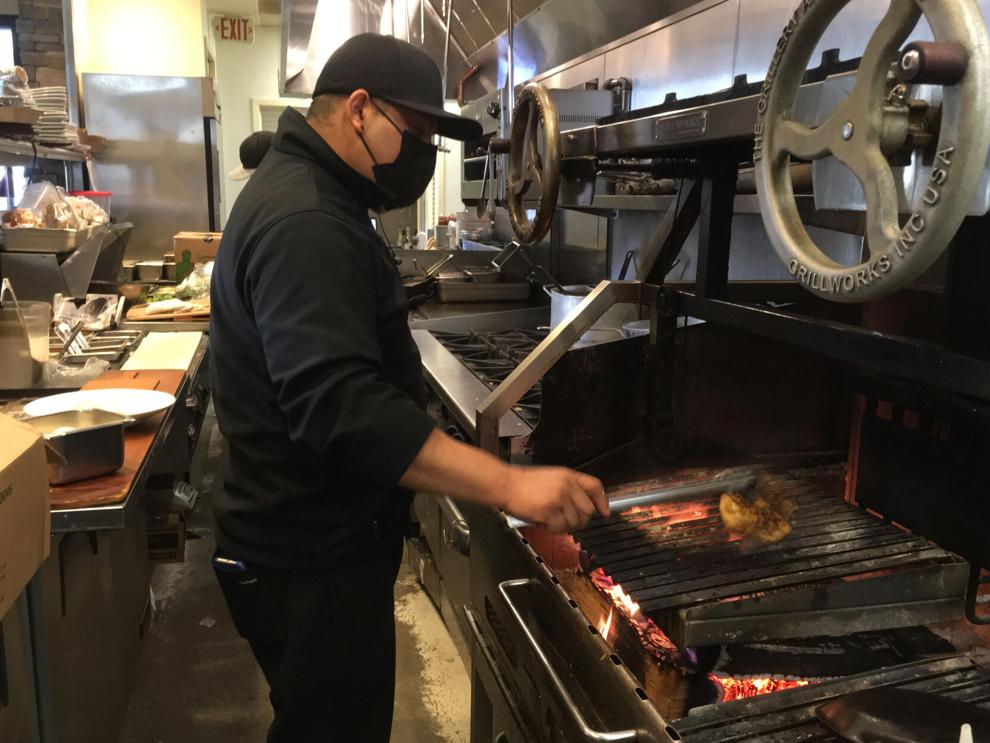 Because of the hard times, restaurant participation for Roswell Restaurant Weeks is down from the usual 70 restaurants to 37. Williams is not discouraged and said Visit Roswell has made it easier to participate by waiving the entry fee and handling the marketing.
The restaurants have also stepped up to provide warm, spacious and sanitized dining rooms. Williams said the goal is to increase consumer confidence and bring more hungry people to Roswell.
"We want to expose visitors who haven't been to Roswell to our culinary scene. Because we do think it's a gem," Williams said.
In the Sweet Apple Village shopping mall, you'll find local favorite Peach & the Porkchop, which serves the best of Northern cuisine and Southern home cooking.
Roswell Mayor Lori Henry gives her take on what its resident have to look forward to in 2021 and the city's continued efforts to combat COVID-19.
"We have been blessed with a tremendous following and a lot of repeat business," said Chef Chuck Staley. "People have been coming in here for six years since we opened. When people come back, that's the ultimate compliment."
For Roswell Restaurant Weeks, Staley and his team are serving up a choice of Blackened Chicken in Alfredo sauce or Chicken Schnitzel that's so good it will leave you in stunned silence.
Not only has Staley maintained the quality of his food, but he has also maintained staffing levels, one of the few restaurants to do so as sales declined.
"I've kept my entire staff. I've paid them this entire time," Staley said. "They've been very loyal to me. I've been blessed."
But while business went down, costs went up.
"The ground beef we use went from $4 a pound to close to $8," Staley said. "It's been a challenge, just to get the costs with the masks and have the restaurant sanitized once a week, which is expensive. But you have to do what you have to do."
Staley describes Roswell as a booming restaurant and bar scene, with a lot of great chefs who all looked out for each other during the past year.
"It's a small-knit group. If you needed anything you could reach out to them," Staley said.
Chef Marc Wegman agrees, calling the comradery amazing among Roswell's dining community.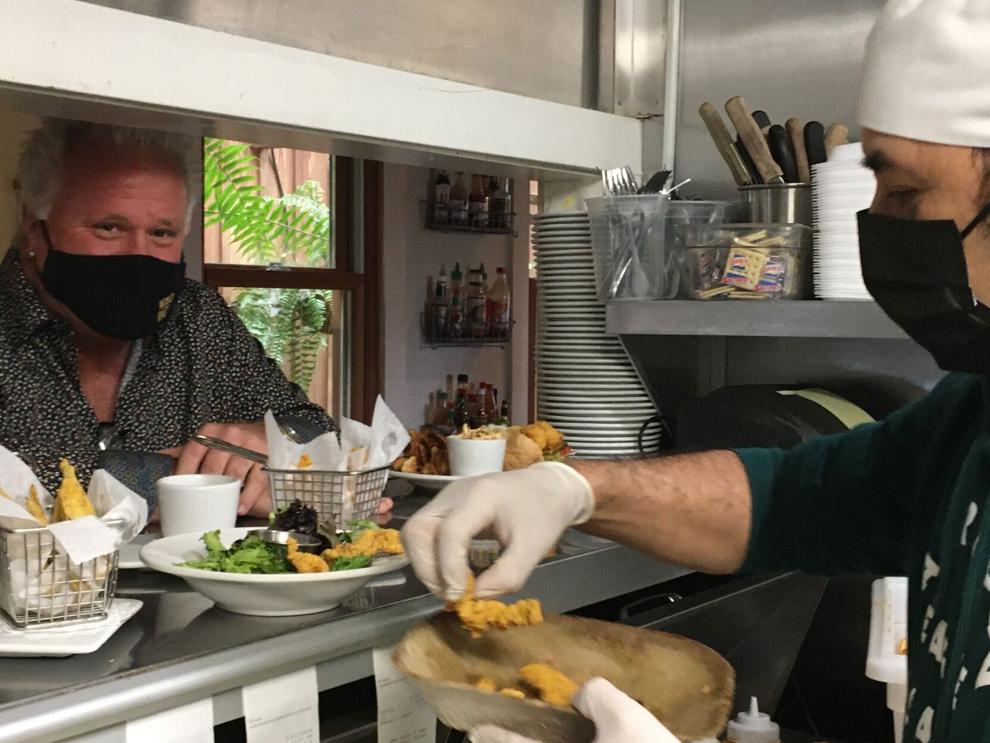 "There was a fire at one of the catering companies and we all pulled together," Wegman said. "We're all basically friends on the whole block."
Wegman runs the kitchen at Adele's on Canton, a restaurant with New Orleans flare and Cajun influenced food. The only thing routine about Adele's is a welcome at the door. After that, prepare your tastebuds for an experience as unpredictable as a night in the French Quarter.
Adele's menu for Roswell Restaurant Weeks includes Flash Fried Louisiana Alligator Bites, Seafood Gumbo, Po' Boys, Adele's Award-Winning Beignets, and House Made Bread Pudding.
Wegman recalls business coming to a screeching halt last March as the pandemic emerged.
"People reacted like it was a science fiction movie," Wegman said. "They asked, 'Is this really, really happening?'"
Adele's on Canton has been in business for 10 years. To keep afloat, Wegman said immediate action was necessary.
When COVID-19 slammed into North Fulton in mid-March, local restaurant and food business owners stared into the face of a serious survival threat. Some restauranteurs saw all that, plus a way to give back to the community.
Dining room seating was trimmed, disinfectants were brought in, and new ways of serving food became the new normal. The effort paid off. Business picked up so much Adele's had to install a second phone line for to-go orders.
"Our loyal customers tried to come in and help us more. The tips were bigger, and a video was made to promote us," Wegman said. "It's tear-jerking to even talk about it."
But for Wegman, the big question is how will this new normal for restaurants fit into society? He expects no substantial change until the third or fourth quarter of 2021.
Until then, chefs and owners like Wegman continue to express their gratitude for customers.
"Keep enjoying life," Wegman said. "Order with us when you can. Mix it up to help all of the restaurants. We're all small businesses in Roswell. Give back to the community."
More on Roswell Restaurant Weeks is at roswellrw.com.