ROSWELL, Ga. — Roswell residents Jackie Blyth-Gottlieb and Mark Gottlieb have found their niche after opening a business that changes the office landscape.
Office Evolution, a coworking space, has had consistent clients since the beginning of the year, and Mark feels optimistic about the future.
"There's gonna be a shift towards this type of use from the old standard office situations going forward, not just because of the pandemic, but because of what's transpired because of the pandemic," Mark said.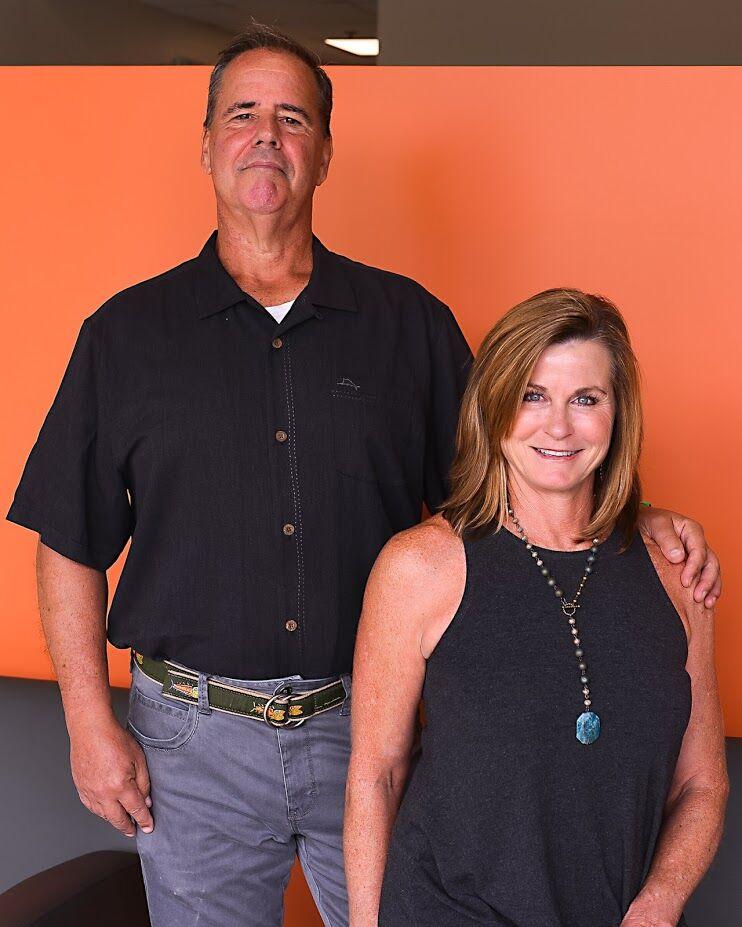 Office Evolution is based out of Denver, Colo., and has 75 locations across the country. Three locations are in Roswell, Alpharetta and Johns Creek.
"We've been around this area for a long time, in the Roswell area, so we have a lot of connections, so it's been good being here locally," Mark said.
Office Evolution operates 24/7, and members are given a fob to access the building. Members can also use any Office Evolution facility across the country.
The Gottliebs closed on their building in July and opened the business in November.
Mark said it was nerve-racking closing on a property in the middle of a pandemic.
"Even though it was obviously rough opening during the pandemic, I think [with] the market shifting towards our product, we've been fortunate," he said. "We've had a really good January, February, March and start of April."
The couple is fortunate to open in Georgia in the sense that people are allowed to work in offices. Some states, like New York and California, have greater restrictions.
The space houses a variety of businesses, like a South African macadamia nut farmer, a chiropractor, a massage therapist and lawyers, Mark said.
The goal is to create an environment where the entrepreneurs can work together and refer to businesses in the coworking space.
Jackie said it's been fun watching the business unfold. She said she enjoys seeing clients come together as a community, build business with each other and hang out together outside of the office.
Office Evolution has 36 offices, 24 of them occupied, as some open spaces and meeting rooms.
"We have TV hookups, obviously high speed internet, a whiteboard for working, brainstorming and then we have a big 1,000 foot room that can accommodate 25 plus people," Mark said.
The large meeting room hasn't been utilized a lot due to COVID-19 but once people are vaccinated and things open up more, Mark thinks that space will be used often.
Most people wear masks while in the building, unless they are in a closed office. Tables in the open areas are spaced 6 feet apart and have plastic shields.
"We recommend that they do [wear a mask], but some don't, just like everywhere else you go in Georgia, they don't always do that," Jackie said. "If people are keeping their distance, then we're not going to get too crazy about it and most of the time people keep their distance."
Surfaces in the open spaces and offices are immediately sanitized after people leave. The Gottliebs also installed an ionic filtration system that kills viruses, bacteria and molds, and they use a sanitation spray that kills germs and lasts for up to 30 days, Jackie said.
The conference rooms are also currently at a reduced capacity.
Office Evolution is located at 821 Atlanta Street in Roswell.