MILTON, Ga. — Several dozen owners of Milton-based businesses gathered May 4 in downtown Crabapple for the Milton Business Council's "Network After Work" event for what could be considered a milestone moment for the local business community.
John Herbert, chair of the Council, said the event was likely the biggest gathering of Milton businesses in the city's history, and it marks an exciting time for those involved as the group, and the city's base of companies, looks to expand.
"The business community in Milton is definitely growing," Herbert said. "Building this group is engaging one person at a time, one lunch at a time, and that's the way we're building a nice business group."
The Milton Business Council, which formally launched in 2020, is the first city-specific entity to operate under the banner of the Greater North Fulton Chamber of Commerce. It aims to promote and foster Milton-based companies while using the guidance and resources of the Chamber.
That partnership has been critical, Herbert said, in laying the foundation for the Council.
"It's really an ideal situation to be able to have the wide range of resources the chamber has and combining it with the small-town approach of having a Milton Business Council," he said. "We have a lot of different resources to take advantage of, and we get the exposure to the five other cities [included in the GNFCC]. The partnership with the Chamber has been key."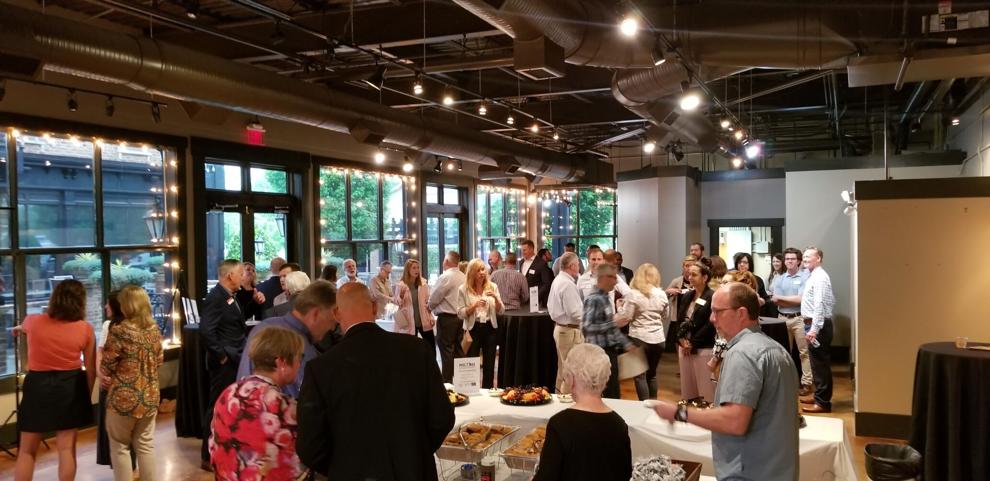 While the COVID-19 pandemic has strained the local business community, the road ahead is exciting, Herbert said.
At the event, Adam Orkin of Orkin & Associates, partners in the Crabapple Market development that anchors downtown, outlined the host of new companies set to open when the complex's expansion is completed.
"There are amazing things going on in Crabapple Market, the feel and texture walking up and down the street is really exciting," Herbert said.
Nearby, the Market District at Crabapple has its first tenants, and there is a push to bring several mixed-use developments to the Deerfield Parkway/Ga. 9 area of the city.
"For residents, Milton businesses and for people who just want to come to visit Milton from other cities, Milton is a happening place," Herbert said. "There's great quality of life here."
With that growth, the Milton Business Council aims to put those new companies, and its established business, "on the map" by continuing to create connections and highlight firms in the area.
"We are going to continue fostering an environment where [businesses] can connect with one another and continue to spread their message through the Chamber to the other five cities," Herbert said. "We're glad to be getting back to networking and meeting other people."
As the Council continues to establish itself, creating those connections is vital, Herbert said.
"2021 is our year of engagement," he said. "We've definitely had more interest in the group as people are coming out of their caves and wanting to get back to meeting others. I know deals are getting done because people are meeting one another through the Milton Business Council, and that's exciting."