ALPHARETTA, Ga. — An Alpharetta developer has submitted plans to transform a 51.8-acre site on the northern edge of the city into a vast mixed-use project.
SWVP Alpharetta LLC is seeking a change in zoning to renovate the current Hewlett-Packard corporate campus at Windward Parkway and Westside Parkway to add more than 500 residential dwellings, a hotel and commercial space. The development is called Continuum.
By way of comparison, Alpharetta's Avalon, which also boasts residential, commercial, office and a hotel, sits on 86 acres. Halcyon, just north in Forsyth County, occupies 135 acres.
Alpharetta Community Development Department officials say the zoning application for Continuum will not come before the Planning Commission and City Council until February. However, a presentation of the proposed development will be part of the Community Zoning Information Meeting at 6 p.m., Dec. 8 at City Hall.
Alpharetta Senior Planner Michael Woodman said the delay in the public hearings to February is due to the Development of Regional Impact process.
Under Georgia law, any large-scale development, or one that is likely to impact neighboring jurisdictions, is subject to review as a Development of Regional Impact. The Atlanta Regional Commission conducts these reviews in the 11-county metro Atlanta area. After the review is complete, the local government retains its authority to make the final decision on whether to approve the development.
In its application for the new mixed-use zoning, SWVP Alpharetta says the proposed mix of residential and commercial uses conforms to modern development trends and employer priorities in recent years.
"Continuum Alpharetta is designed to complement and support the high-quality design experience that propelled Alpharetta into a signature community in the region," the company states. "The city recognizes the need for retrofitting office developments with amenities to increase marketability."
The developer is proposing to add 82 condominiums, 488 apartments and a 218-room hotel on the site. Plans also call for adding 77,600 square feet of commercial and retail space and 1 million square feet of new office space. The existing 517,000-square-foot office building will be renovated.
The site is currently zoned Office-Institutional District to provide a location for offices, institutions and limited retail business and service activities.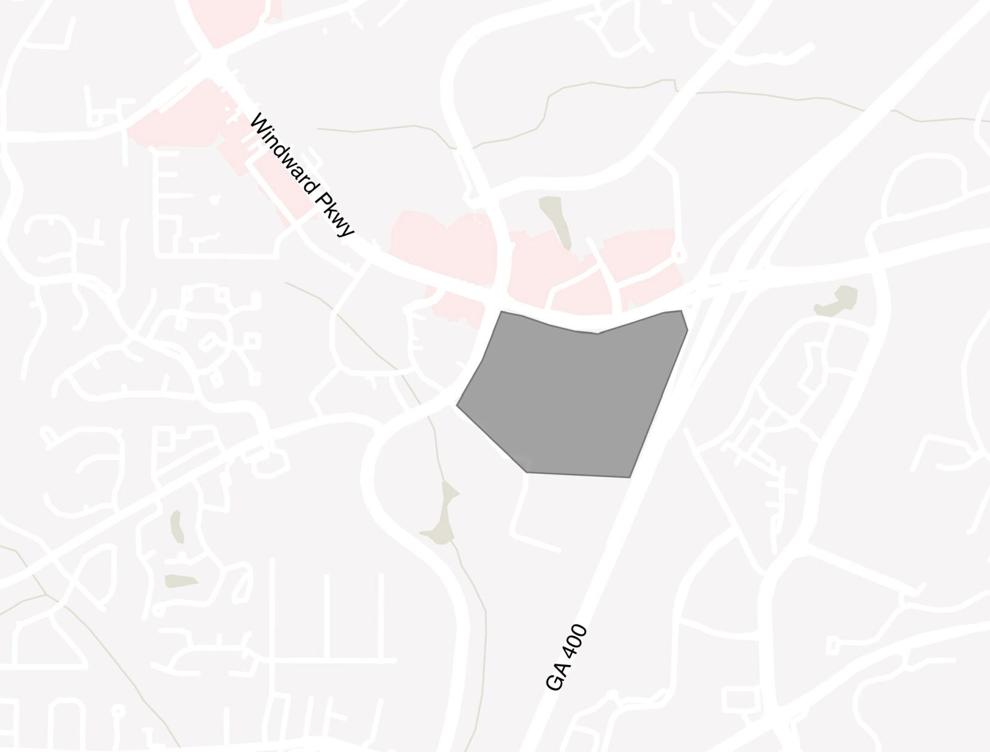 In its application, the developer points out that Alpharetta's recently adopted 2040 land use plan marks the site's future land use as mixed-use.
Further, the developer states that the change in use will have no adverse effects on surrounding properties, and it will have only a nominal impact on traffic in the area.
The company has already set up a website to field requests for leasing space.
It describes the property as "blurring the line of 'return to work' and 'workplace retreat.' Continuum is boldly visioning North Fulton's response to how work works in an ever-changing climate."