WOODSTOCK, Ga. — Lemonade stands, those cliche starter projects for business-minded kids, are typically isolated on some neighborhood intersection, without the educational experience of surrounding competition.
But, at Kid Biz Expo, young entrepreneurs are empowered to go "beyond the lemonade stand," through workshops and markets where they can sell goods around same-aged peers. Dedicated to expanding a kid's entrepreneurial spirit, Kid Biz Expo serves ages 8 to 18. Co-founder Renee Dierdorff said middle school ages are the "sweet spot."
Ten-year-old Avery Adcock sold bracelets with her business AdorAble You at the Oct. 1 Kid Biz Expo in Milton — the two A's are purposefully capitalized to refer to Avery's initials.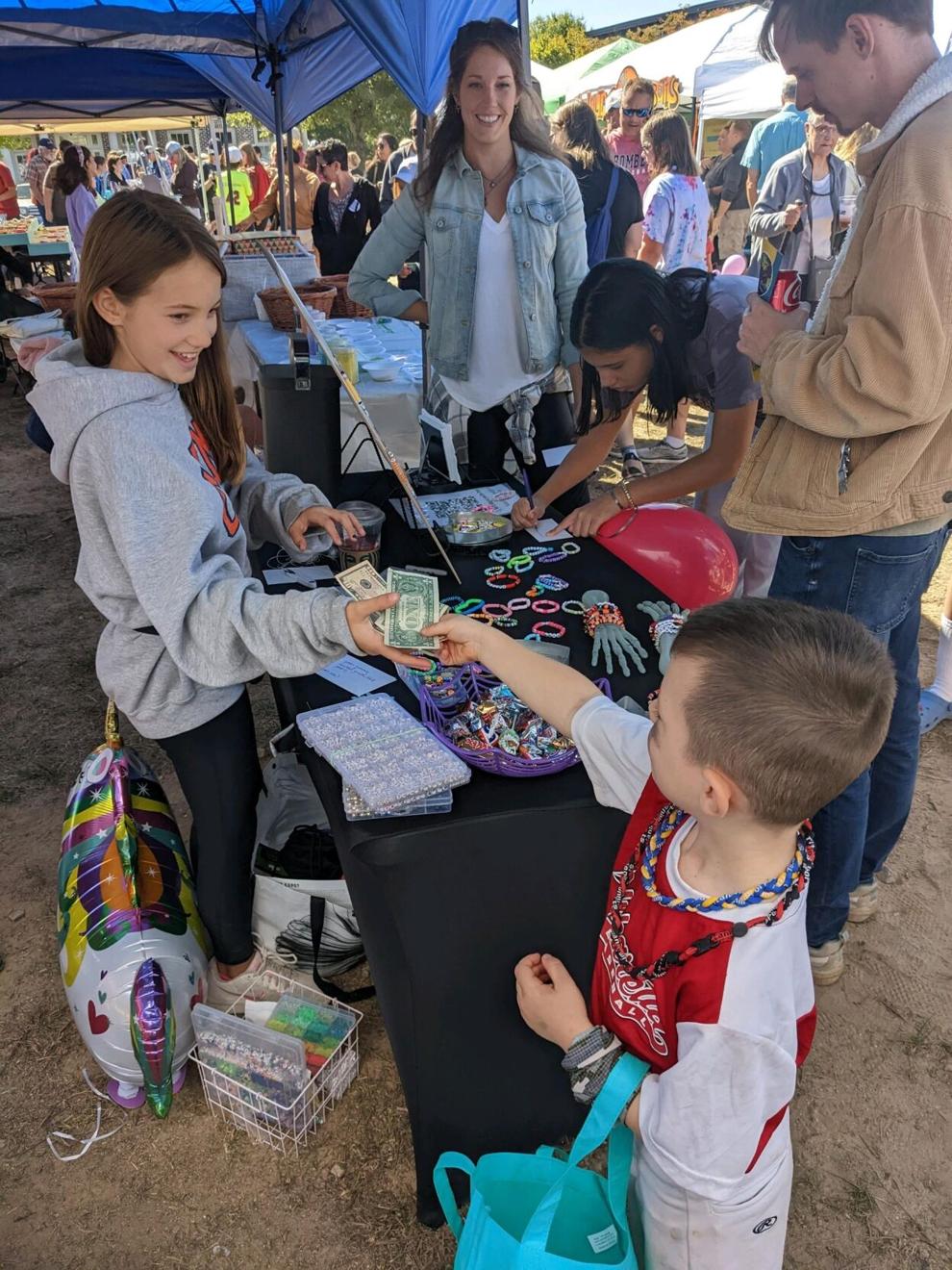 Mom Kimberly said they set up a lemonade stand over the summer.
"Mom buys the lemonade. Mom buys the bracelet kit. And, then they just get to make a little bit of money for that hour or two," Kimberly said. "But for this, it was really about investing in her table … and kind of being responsible for all of those aspects of the marketing, the business and learning that you get out of it what you put in."
Kevin Peppers homeschools his daughter Clara, a crafty 11-year-old who also participated in her first expo. She sold an array of accessories, like homemade earrings, crocheted scrunchies, quilted keychains and fabric lipstick holder keychains.
Kevin said he's been watching Kid Biz Expo from day one.
"[The expo] is such an exercise in understanding entrepreneurship," he said.
Entrepreneurship is a concept he built into Clara's homeschool lesson plans. Before attending, he and wife Angela sat down with Clara to go over product inventory and pricing, profit and loss.
The expos are also a great chance for Clara and her mother to work together crafting, Kevin said.
Ainsley Ro, a 12-year-old artist, was another first-timer at the Kid Biz Expo in Milton. She sold canvas and glass paintings along with homemade stickers.
Her mother Cyndi Ro said Ainsley has ADHD and struggles in school and that art has always been an important outlet for her. Ainsley started her own Etsy shop when she was 11. It didn't get a lot of traffic. But Kid Biz Expo changed up the dynamics.
"She always says she's not a real artist. That's like her tagline," Cyndi said. "But, this really helped her because she sold so much merchandise. She was like, "Wow, people actually like what I do."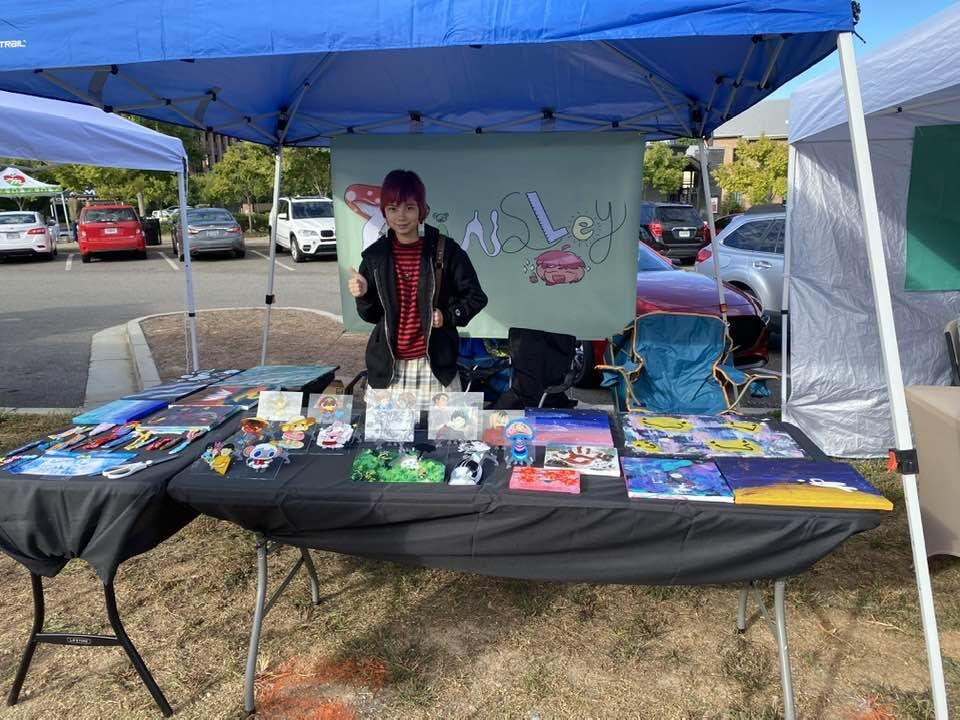 Dierdorff and friend Amy Guest came up with the idea for Kid Biz Expo a few years ago, when Guest's middle daughter Avery started selling cotton candy and Guest's other daughters, Aidyn and Austyn, wanted to start something of their own. Guest's oldest is best friends with Dierdorff's oldest, so Dierdorff's two daughters, Layla and Harper, got involved, too.
After using Cherokee Connect to poll interest, Dierdorff and Guest organized their first event in a church parking lot in August 2021. There, 27 kids set up shop and more than 400 people attended.
There isn't much engagement between sellers and customers at a farmers market, Dierdorff said. But at the first expo, visitors asked the kids a lot of questions about their products.
"It was just a very positive environment that day," Dierdorff said. "You can't replicate it anywhere."
The expo's success led Dierdorff and Guest to establish the idea as a nonprofit. After applying in December last year, Kid Biz Expo became an official 501(c)(3) in March.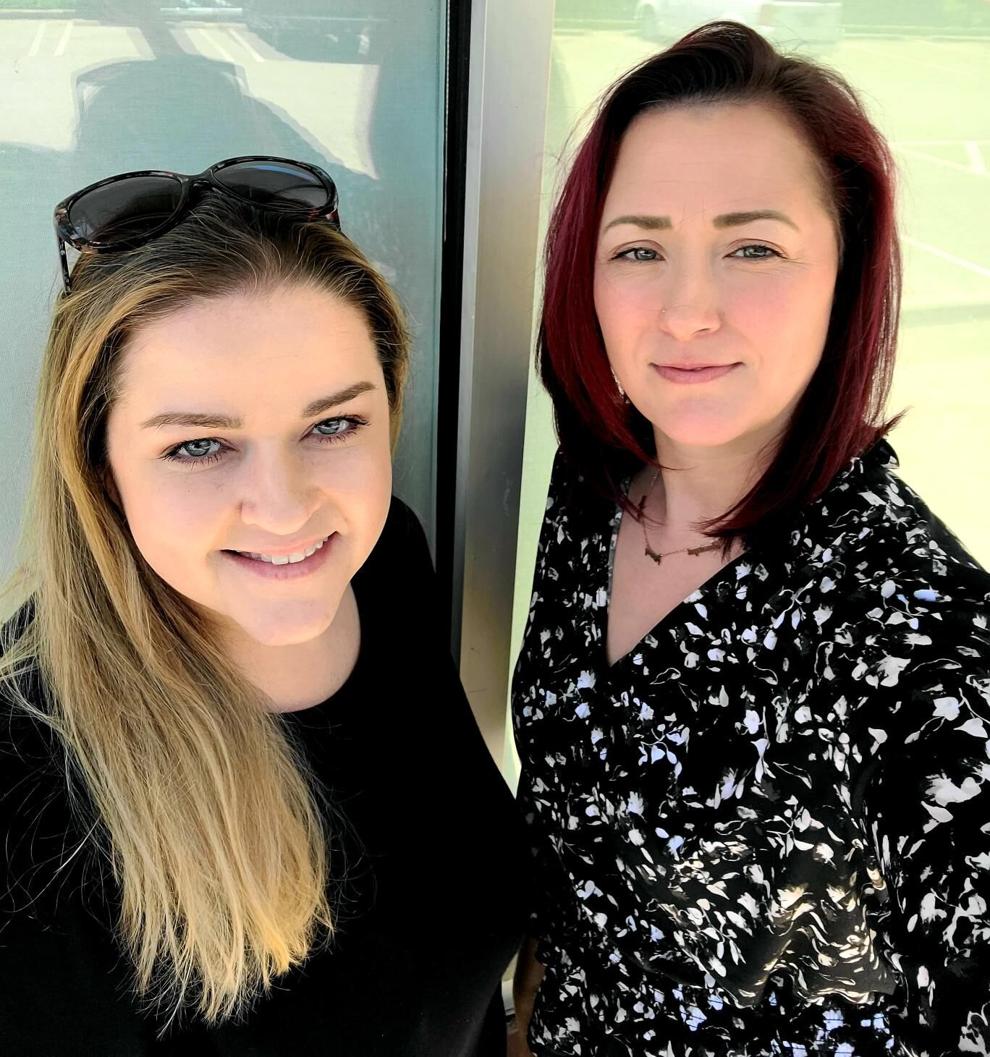 The nonprofit's flagship is the Kid Biz Expo, where kids can register for a spot for a $45 fee. Kid-preneurs bring their own 10x10 tent, signage and other supplies.
Dierdorff and Guest also started hosting workshops in January, to total nine for the year. The workshops, which are on business-related topics, are scheduled between the expos for preparation.
Dierdorff recalled a recent workshop about brainstorming business ideas. Others have been about developing a pitch, goal planning and digital marketing.
Next year, Dierdorff plans to launch Kid Biz Coach and Kid Biz Connect.
Arranged in a conference style, she said Coach will be like "workshops on steroids." There, kids will be able to connect with people from industries that are specific to their business and stay in touch with them throughout the year.
Kid Biz Connect will be a kid-to-kid networking event.
Dierdorff also has plans for Kid Biz Tech and Trade, which will be for kids whose businesses are service based, like dog walking, as well as for those interested in careers like coding.
Now, Kid Biz Expo has a board of nine directors, including Dierdorff and Guest, each offering a unique perspective to operations.
"It's been a whirlwind," Dierdorff said.
While Dierdorff doesn't get paid through Kid Biz Expo, her efforts are rewarded in other ways.
"On the days of the expos, I think the biggest thing that warms our hearts is the confidence and the smiles from the kids," Dierdorff said. "As the day goes on, especially if they're new to it, and they're maybe a little timid in the beginning, but quickly, they see how engaging and positive the people that come are … their confidence just soars."
For more information about Kid Biz Expo, visit www.kidbizexpo.com.