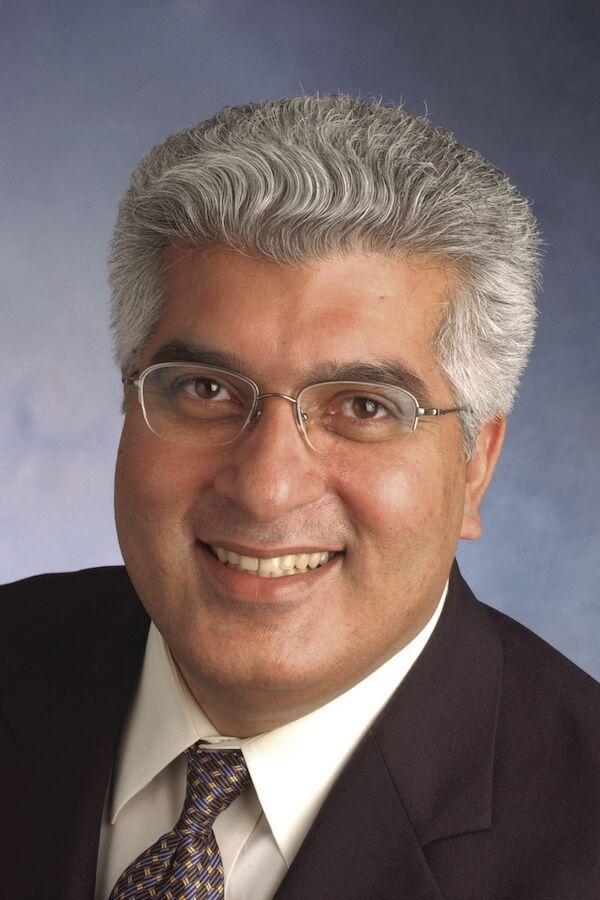 ALPHARETTA, Ga. — North Metro Atlanta may be one of the best sites in the region for business recovery as the world unshackles itself from the COVID-19 pandemic.
That's the view of Rajeev Dhawan, director of the Economic Forecasting Center at Georgia State University's Robinson College of Business.
Speaking at the Jan. 26 online Wellstar Chamber Luncheon Series, Dhawan predicted economic recovery will be gradual, but there are certain characteristics of the north metro area that give it a leg up on rebuilding commerce.
"You are in the driver's seat now," Dhawan said. "You are away from the core high-rise buildings. You're socially distanced, houses spread out. In the old days, the problem used to be we don't have the nice restaurants or the artwork or this thing – that's immaterial now."
Rebuilding from COVID, he said, businesses will pursue safety and convenience.
"What matters now – what workers are saying – [is] 'I don't want to go into a 36-story office building and take the elevators with 5,000 people,'" Dhawan said. "Whereas, you have those low-slung office buildings where a company can come and say 'Give me all the five front floors… and I can control who goes in and out.'"
That trend is supported in the flurry of business announcements, he said. Certainly, there is still talk of building high rises in Midtown Atlanta, but the main push now is for smaller, more strategic sites offering workforce safety.
"You happened to be in the right place when this biological even happened, and I think that you are going to benefit," Dhawan said.
None of this is going to happen overnight, he said, but as the vaccination process proceeds across the country, people will slowly begin to start spending again, probably sometime in the fall and through early 2022.
"My 2022 is the most optimistic forecast compared to any forecast," Dhawan said.
Right now, no one is making long-term plans to major purchases and travel, he said, and hospitality is a major part of most metro areas, so relief won't come immediately.
"I don't see people coming out and hugging their neighbor by March or April," he said. "That's what other forecasters have. The stimulus comes in, the money goes out, and people spend the money."
He pointed to an item in the GDP account called Spending on Watches and Jewelry. Spending in that category dropped by 50 percent when the pandemic hit in March and April, he said. But today, spending in that sector has recovered and is currently running 20 percent higher.
This kind of spending, Dhawan said, does not signal a full-scale recovery. For one thing, the number of mortgages in forbearance remains high, he said. When more people begin paying their mortgages on time will signal a return to a healthy economy, Dhawan said.
Among his many achievements in economics, Dhawan has received the Federal Reserve Bank of Chicago award for forecasting excellence for the best forecast in five different categories over the past five years. He is a five-time winner of the Pulsenomics Crystal Ball Award for accurate and outstanding performance for U.S. Home Price prediction from Zillow.
His remarks Jan. 25 were part of the Greater North Fulton Chamber of Commerce Wellstar Chamber Luncheon Series and provided a preview of the GSU Economic Forecasting Center's next national and regional forecast conference to be held Feb. 25.