ALPHARETTA, Ga. — Downtown Alpharetta is quickly becoming the latest trendy hangout in the metro area. But amid the stylish boutiques and popular bars and restaurants, one business closed its doors Dec. 31.
The next time you drive past 22 Milton Avenue, you won't see the Alpharetta Beauty Shop. Owner Pearl Bivins said the old-fashioned salon couldn't keep up with all of the change surrounding it.
"It was kinda sad," Bivins said. "People around there in the other businesses were nice. We just didn't really fit in with all those retail stores."
Bivins and her sister, Jean Collett, have cut, curled, combed and coiffed the hair of women in Alpharetta for more than 50 years. After working in various salons, they opened the Alpharetta Beauty Shop in 1986.
"We just did the old-fashioned cut and shampoo. Set, roll up, under the dryer. Most people nowadays don't even know what a dryer looks like," Bivins laughed. "That's years old."
The atmosphere in the shop was fun and full of laughter — most of the time.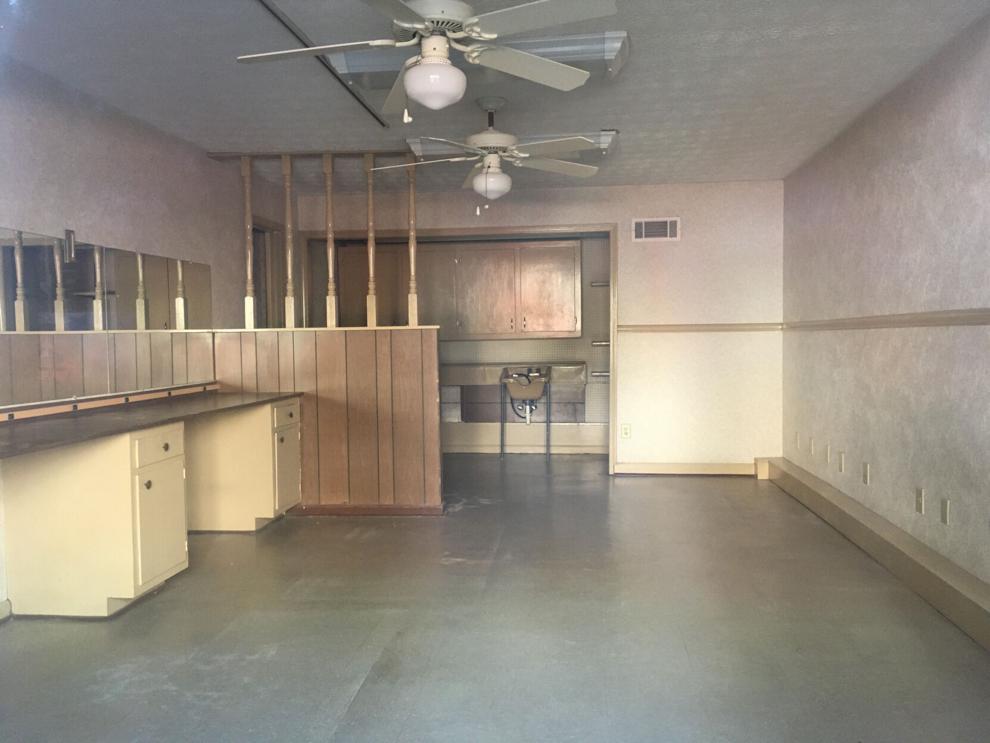 "Sometimes we had tension in there between the two sisters," she chuckled. "Customers could tell when things weren't going just fine."
And with customers stopping by every week, you could also count on the salon sisters for some juicy gossip.
"Of course!" Bivins confirmed. "If we didn't get it, we got blamed for it."
Bivins credits those loyal customers for decades of keeping her in business.
"They would always say they loved to get their hair shampooed because it was the best in town, the best they'd ever had," Bivins said.
The sisters enjoyed hearing about the happenings of their clients' weeks. Bivins and Collett followed the lives of their clients as they became grandparents and great-grandparents, and sadly, when they passed away.
But at the close of 2020, the Alpharetta Beauty Shop styled its last strand of hair. Bivins said the increase in foot traffic and vehicle traffic made it difficult for her 80 and 90-year-old clients to park and visit the salon.
"Too many people, too much traffic, too much everything," Bivins said. "It was better for the salon when the city was smaller. It was easier for people to get in and out of there."
The pandemic also prevented the sisters from seeing their elderly clients in the salon or at senior living facilities.
The salon's space was purchased by the owners of Sis + Moon, a women's clothing, jewelry, and art gallery next door. When Bivins gave her loyal customers the unfortunate news, some didn't know where they would go for their next wash and set.
"We were really proud of our customers because they were older ladies and a lot of them had been with us for 50 years," Bivins said. "Everybody was really nice and friendly. They were regular people. It meant a lot to know we had the same clients every week to keep us in business."
Some clients said maybe it was time to close up shop. Bivins agreed.
"It's time to move on," she said. "Progress has to go on. I understand that. We're older. Our clientele, most of them are older than we are. So, it was time to close up and get out of there."
On her last day in the salon, the 78-year-old stylist simply packed up her belongings and locked the door behind her. This isn't the way she envisioned her days at the shop ending. However, Bivins wasn't sentimental because her days of creating the perfect hairdo are far from over.
"I'm going to work at a salon about a mile away on Main Street," Bivins said. "My sister is working at a senior living home in Roswell."
Bivins calls herself an Alpharetta lady. And while she thinks the loss of her salon is a loss for the city's history, she is willing to share the secret to her longevity.
"When it comes to customers, you just gotta be nice to them," Bivins said.