ALPHARETTA, Ga. — Growing up on Ga. 9 Jordan Barry was nervous to sing in front of her family. She was embarrassed and shy, and yet she's a natural on stage.
Barry's music teacher, Laurie Plate, at Alpharetta Methodist School gave her a role in the Christmas pageant. She was Mary and the role included singing a solo.
"I was in third grade and all of a sudden I got on stage and sang that song, and all my friends and parents were crying," Barry said. "That was the first thing that I can remember having like a 'oh wow like I really love this, I'm a singer' feeling."
"Ms. Plate was our choir teacher, and all throughout the years, she was the one that helped me discover my love of singing," she added.
Barry went on to become a country singer, moving to Nashville in 2017 where she began to find her music and record her own songs. She hadn't written music before moving to Nashville, although she grew up in a family of musicians and listened to country music.
Her mom and dad both love the genre, her grandma used to open for Dolly Parton, and her grandpa was a drummer for Hank Williams Jr.
"I remember always watching [the Country Music Association Awards] with my mom, and just having this feeling in my gut like I have to be there. I have to be an artist," Barry said.
Barry also learned to play guitar when she moved. Now splitting her time between Nashville and Alpharetta, when visiting home, her grandma would teach her things here and there on the guitar, as Barry added cover songs to her setlist.
Barry has one single out, "Roll With Me," and recorded the music video in Roswell. She is set to release another, "Lost in a Moment," next month. The song was written by Barry's uncle about her grandpa who passed away due to COVID-19 in March 2020.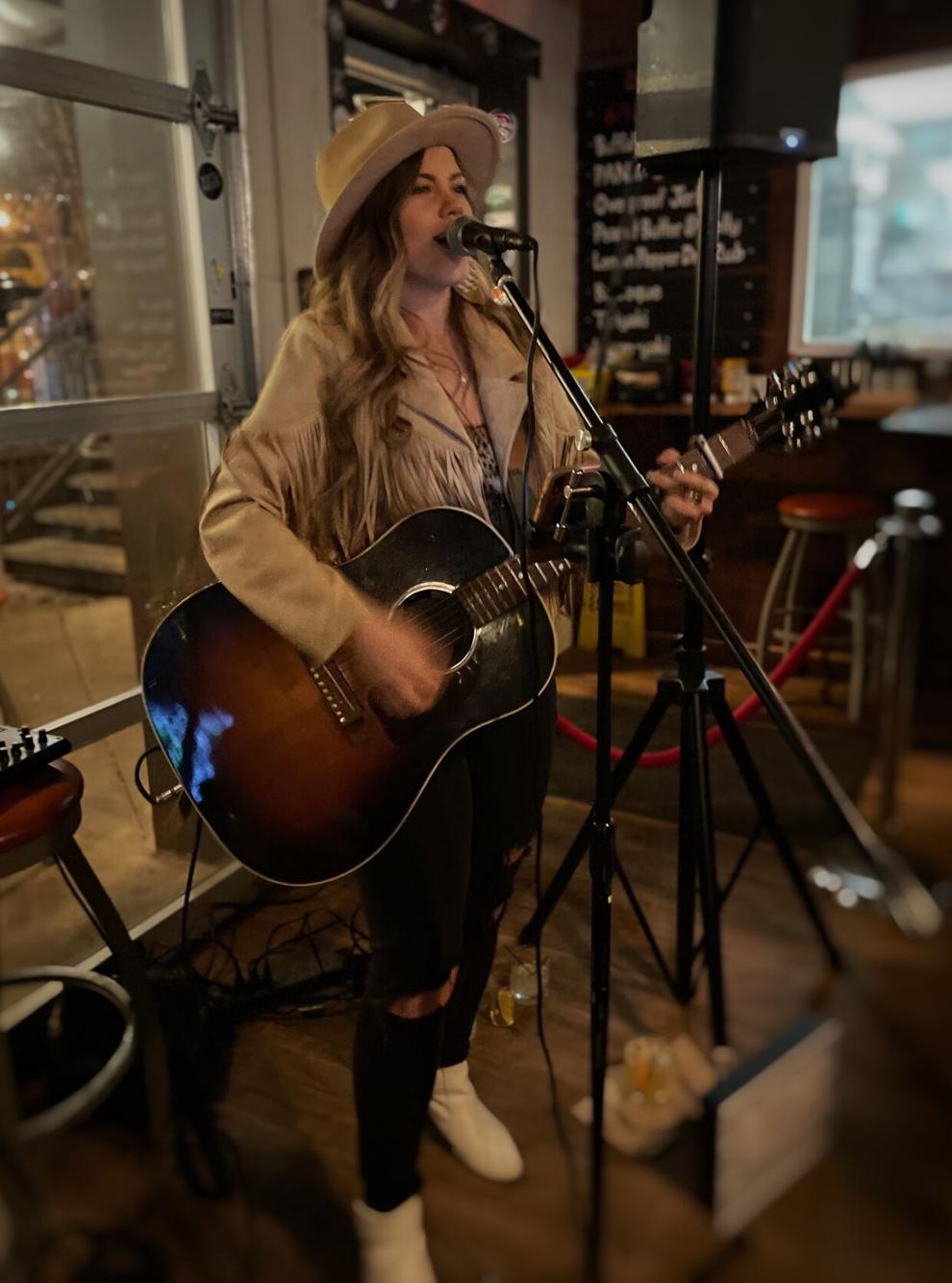 "It's kind of a song just for everybody who's lost something, which I think we all have whether it be a job, a family member, a lot of people lost their homes and stuff," Barry said, adding that she hopes the song will be a source of comfort.
Barry records her music in Alpharetta with John Driskell Hopkins of the Zac Brown Band. They record in an attic studio at his home. Local Atlanta band Yacht Rock Revue also backed Barry with instruments and vocals on her first song.
"If a young version of me got to hear that in the past and know that was the future, it would be really exciting," Barry said.
Barry hopes to release her EP this year and share her six songs all as singles.
She currently plays at local bars like Kid Rock's Big Honky Tonk and Steakhouse in Nashville, and Truck and Tap in Alpharetta.
Plate was able to see Barry perform a few weeks ago at Truck and Tap, and Barry said it was a full circle moment.
"It was really cool to see her attend and be like look what I'm doing and this is kind of because of you," Barry said.