ALPHARETTA, Ga. — It was anything but business as usual at City Hall Sunday when the Sacred Harp Singers held their annual singing in the rotunda.
The gathering marks 153 years the singers have assembled in Alpharetta on the second Sunday of June. It is Alpharetta's longest-running annual event.
Singers assembled at 10 a.m. to make use of the building's enhanced acoustics. Vocalists divided into four-part harmonies and sang selections from the 1991 Denson Revision Song Book. Residents and visitors were welcome to grab a book and participate with the group composed of around 15 singers.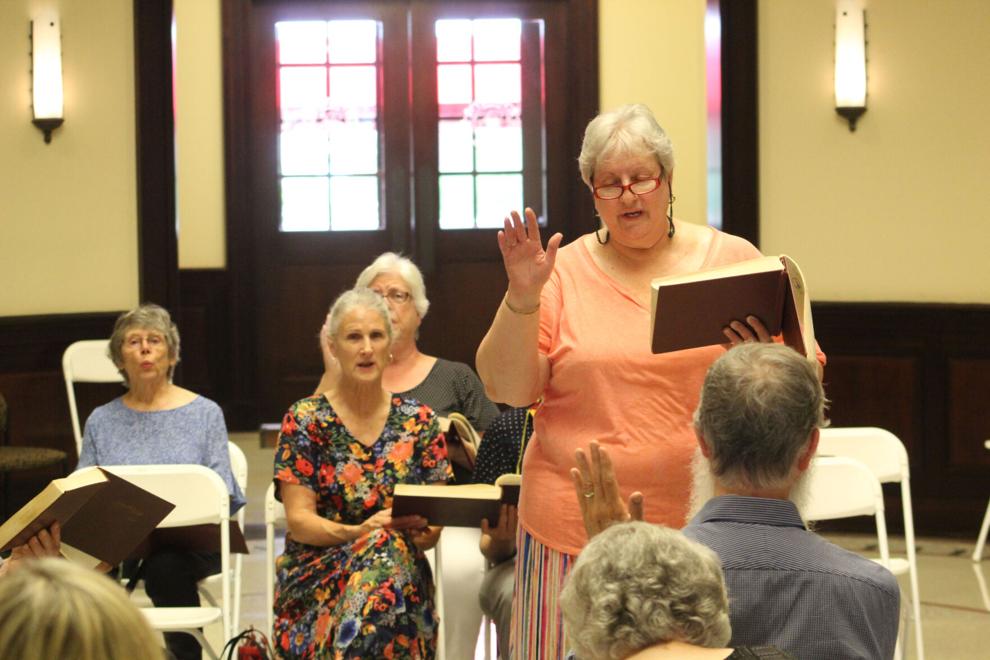 "We are working every year to do that very thing [bring community involvement]," said Faye Holbrook, one of the group's leaders. "It's amazing to see people thinking that it's a dying art when it's not. There's a singing somewhere every weekend."
Since its original inception, the traditional June Singing has gone largely uninterrupted all over the country. Using simplified conducting, singers take turns leading the group through a few songs or hymns before handing it off to the next leader. Using music written in shape notes, the system was originally designed for those unfamiliar with reading music.
"A lot of people don't know about Sacred Harp because a lot of the traditional singers from this area have passed. So, there's singers coming from all over…we have people that come from different singings from all over the world," Holbrook said.
For the first time in decades, the annual June Singing was canceled in Alpharetta last year, a victim of the pandemic of 2020. Holbrook said everybody was "scared to be together." This month provides a reformation for the group and the tradition.
For everyone's safety, the singers did not hold their traditional covered dish event. Instead, participants were encouraged to bring their own food and beverage. Despite COVID restrictions being lifted at City Hall, attendees were welcome to wear masks at their own discretion and sanitizing stations were provided.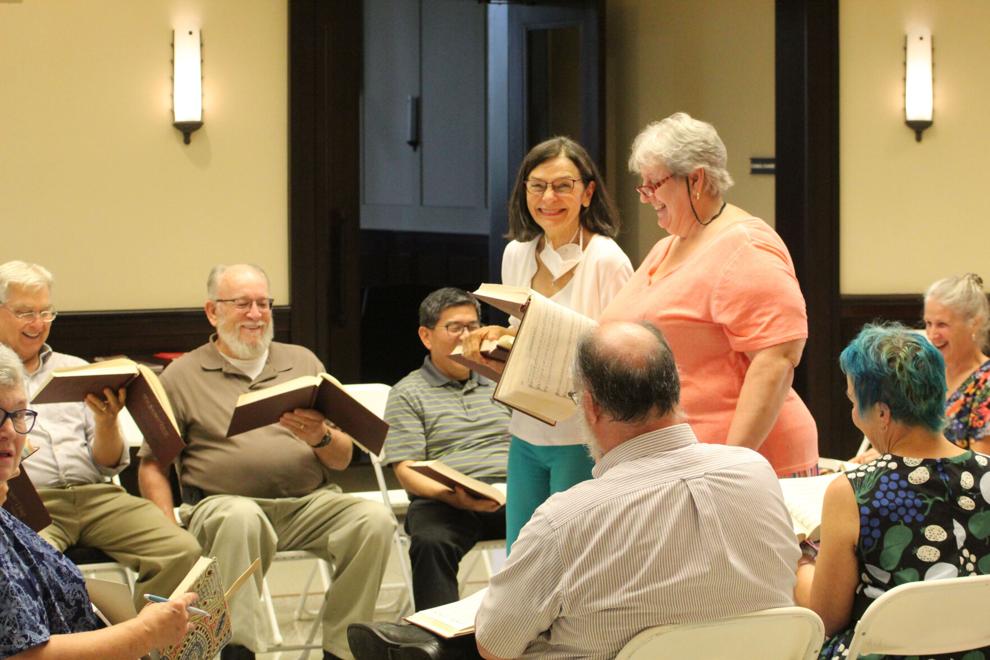 Interestingly, the group does not meet on a regular basis. The vocalists have no name, president, or treasurer and do not hold rehearsals. The gathering serves as a passion project for residents from throughout the region who want to continue the tradition and who enjoy taking part in the spiritual music.
"We hope that it gives them a love of the music," Holbrook said. "Sacred Harp is a pure sound…is felt. What we hope is that it touches everyone in a way that will make them want to learn and continue on when we're all gone. We'd hate for something that's 153 years old to die out just because one or two of us aren't here to sing. So, you hope that the young folks especially have a love for it and want to learn."
For more information about Georgia's Sacred Harp Singing or to find an upcoming singing, visit www.AtlantaSacredHarp.org.