ROSWELL, Ga. — The Roswell Recreation, Parks, Historic and Cultural Affairs Department in partnership with Roswell Roots is hosting a series of events and programs Friday, June 17, through Sunday, June 19, to celebrate Juneteenth.
The holiday commemorates the effective end of slavery in the United States. Juneteenth, which is short for June Nineteenth, marks the day when federal troops arrived in Galveston, Texas in 1865 to take control of the state and ensure that all enslaved people be freed.
Juneteenth was originally celebrated in Texas on June 19, 1866. It marked the first anniversary of the day that African Americans there first learned of the Emancipation Proclamation, more than two years after it was initially issued.
In 2021, Juneteenth was made a federal holiday in celebration and recognition of the end of slavery and to honor the culture and achievements of African Americans.
To celebrate this year, Roswell will have Grammy nominated producer and Billboard No. 1 artist Aaron Nigel Smith. He will perform at the Cultural Arts Center Friday, June 17, at 8 p.m. Smith promotes peace and builds community through his rootsy, funky, reggae music.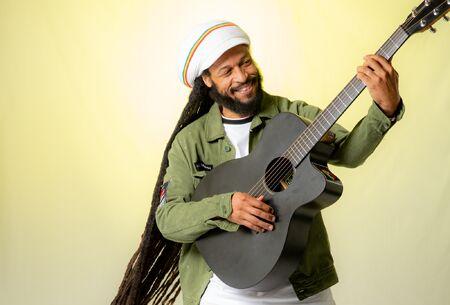 Smith will perform again at 10 a.m. June 18 as part of the Songbirds in the Meadow concert series behind Arts Center West at Leita Thompson Park. At 11:30 a.m., the King and Queens Chapter of the American Bridge Association and Roswell Roots are sponsoring the sixth annual Bid Whist Card Party at the Roswell Adult Recreation Center. The game of whist, a precursor to both bid whist and bridge, has been around since at least the 1700s. During the Civil War, African Americans were introduced to the game and were said to have put the "bid" in bid whist.
A boxed lunch is included with a $15 ticket purchase. Visitors may register up to 30 minutes before game time. For additional information and to purchase tickets, call 770-714-4266.
The celebration will conclude Sunday, June, 19, which is when the Roswell Presbyterian Church will host and evening of history, performance, reflection and community gathering, beginning at 5 p.m.
Actor John Doyle will portray a man reflecting on the lives and experiences of the enslaved people of Roswell, and Marlon Burnley, director of Out of Hand Theater, will present a dramatic monologue highlighting the Atlanta Race Riot and Massacre that led to four days of violence in September 1906.
Following the performances, a community potluck dinner will begin at 6 p.m. The dinner is free to all who bring a covered dish or dessert and a recipe to share. To register for the potluck dinner, email Dena Bush at dbush@roswellgov.com.
Traditional dances and drum music with Djoli Kelen Inc. will wrap up the celebration at 6:30 p.m.
More information about Juneteenth and Roswell Roots can be found at roswellgov.com/Juneteenth.
— Chamian Cruz