ROSWELL, Ga. — In 2017, Dave McCleary organized a survivor-led candlelight vigil for victims of human trafficking during the Rotary International Convention in Atlanta, and 12,000 people attended.
The event had a panel consisting of actor Ashton Kutcher, who started an anti-human trafficking organization called Thorn, former Tennessee Sen. Bob Corker, International Justice Mission CEO Gary Haugen and survivor advocate Rebecca Bender.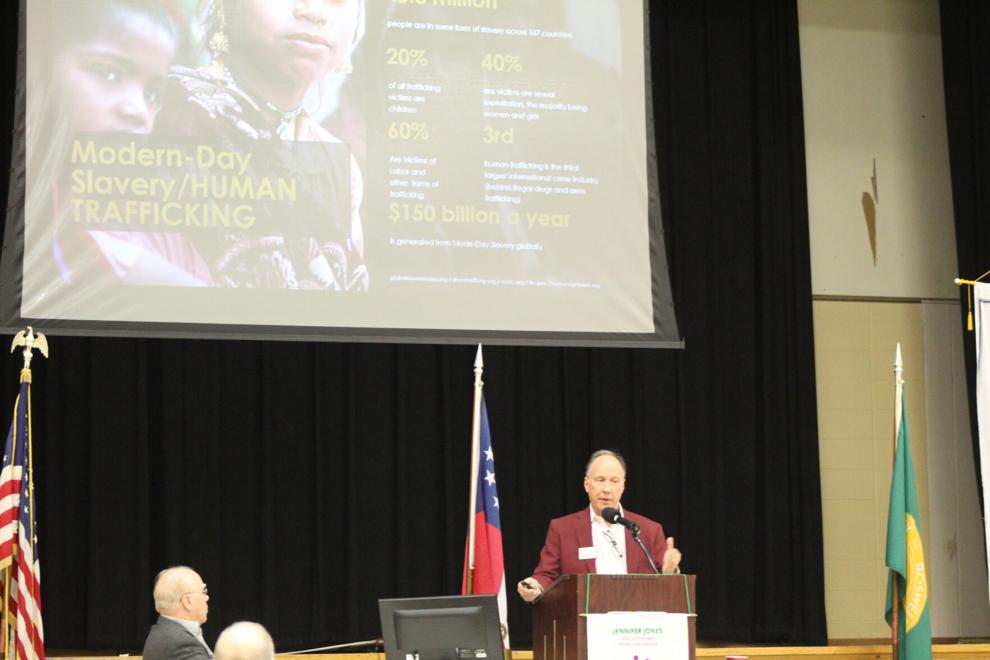 "The idea of [Rotary's concept] 'Power of One' is that you do for one what you wish you could do for all," McCleary said. "As Rotarians, we can really make a big impact. There's thousands of stories out there, where Rotarians in their community did what they could in their sphere of influence. It really made a difference."
Speaking at the Roswell Rotary Jan. 5 meeting, McCleary said he envisioned the 2017 event while at the Passion 2012 Conference where 60,000 people participated in a candlelight vigil for the same cause.
While there, McCleary heard from a trafficking survivor named Melissa, who hails from Roswell. Hearing her story jump-started his campaign to end modern slavery. With Mark Little, McCleary helped form the Rotary Action Group Against Slavery (RAGAS) in 2013 and held the position of global chair for three years.
As part of RAGAS, McCleary served on the White House roundtable under the last administration, organized and chaired a world summit with former President Jimmy Carter and has spoken to Rotary Clubs in five continents.
Before Passion 2012, McCleary never thought trafficking was an issue that affected his hometown. But when he invited Melissa to speak at Roswell Rotary, he found that she babysat the children of a fellow Roswell Rotary member. She dropped out of high school at 16 years old and was trafficked for several years in Atlanta.
"It wasn't somebody else's problem," McCleary said. "It was happening in our own community."
Last year, 146 counties in Georgia reported human trafficking, McCleary said.
'Shine a light'
McCleary is on the steering committee for an upcoming Human Trafficking Summit at the Innovation Academy, hosted by Alpharetta Rotary. He said the idea for the summit is to have a local focus.
"It's estimated that 47 percent of the men buying girls, for instance, live in the Northern Arc, which is Johns Creek, Roswell and Alpharetta," McCleary said. "We just want to make the community aware of that."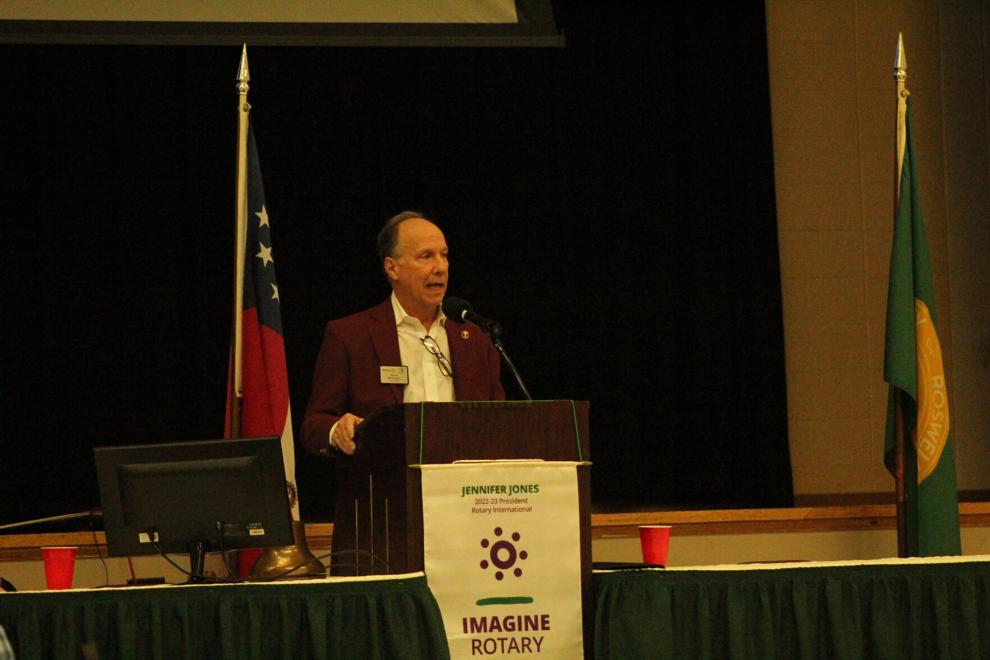 The Jan. 21 summit will have keynote speakers, including Georgia First Lady Marty Kemp, former Ambassador to the State Department for Trafficking in Persons Susan Coppedge, FBI Special Agent Renee Green, survivor Rachel Fischer and Alia El-Sawi from Homeland Security Investigations.
There will also be a representative from Wellstar to talk about training that helps health care professionals spot signs of trafficking. It's estimated that a survivor goes to the emergency room 15 times before they realize they have been trafficked, McCleary said.
At the summit, students from Innovation Academy will also present an app they have created, related to human trafficking.
Summit organizers discussed the idea of "shining a light" on the community and integrated the concept into the summit's stand-alone slogan and logo.
"This does happen here," McCleary said.
The event is free, but space is limited. Those interested can register online by Jan. 20.