ROSWELL, Ga. — The City of Roswell plans to hold a special election in November to replace Councilman Marcelo Zapata, who has been away from his post all year for medical reasons. 
Mayor Kurt Wilson said he started hearing rumors about Zapata in December 2021, while the previous administration was still in office. Once he was sworn in on Jan. 2, he reached out to Zapata's wife, who informed him that she did not know if he would be able to return to his post but that it was a possibility. 
Following that conversation, Wilson said he met with the City Council and recommended they give Zapata a six-month medical leave of absence. Recently, Wilson said he reached back out to Zapata's wife, and she said she didn't think Zapata would be returning to serve out the remainder of his term.  
Wilson said he intends to announce at the July 11 City Council meeting that Zapata's seat will be on the ballot in November. The city also plans to hold a celebration for Zapata at the July 25 City Council meeting. It will release a formal announcement in the coming days. 
"I know a lot of people aren't happy about it, but I think we've handled it exactly the way anybody else would have wanted us to handle it if they knew the facts at hand," Wilson said in a phone interview Monday.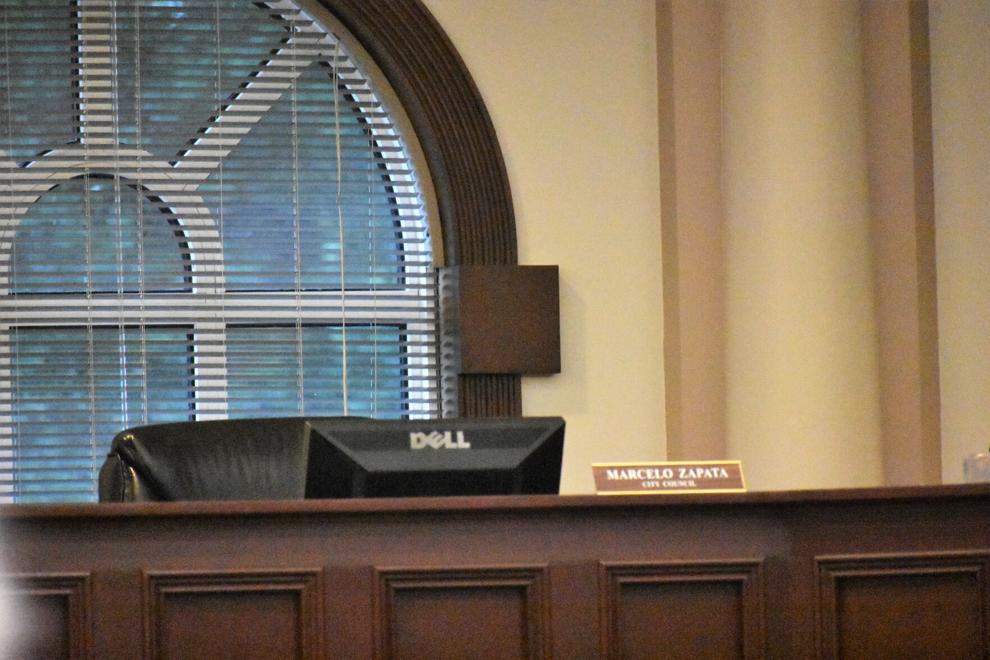 Wilson said Zapata's wife has asked City Attorney David Davidson to help draft his resignation letter.
In Roswell, each member of the City Council is elected to one of six posts and serves at large, meaning they represent the city and not just one district. Each member is also assigned to represent the council as a liaison to a city department every year. 
Zapata was first elected to Post 1 in 2015 and is currently the liaison to the Environmental/Public Works Department. His term ends Dec. 31, 2023. 
Appen Media obtained copies of Zapata's check history and meeting attendance records from November 2021 to June 2022 through an open records request. The documents confirm that Zapata's last meeting with the city was Nov. 8, 2021. 
But, from Nov. 5, 2021, to May 6, 2022, the City of Roswell paid Zapata $10,716.44. 
While absent from meetings through late November, all of December and the middle part of January, Zapata's first excused absence was Jan. 24. That was two weeks after Wilson and three new members were sworn in on the City Council. 
In February, Wilson temporarily killed a resolution to change the city charter in ways that would have given him, rather than the city administrator, authority over department heads and altered the hiring and firing process for key positions within the city, like city manager, city clerk and city attorney.
An earlier version of the resolution also proposed changing how City Council vacancies could be filled. But, Wilson later issued a statement saying he had been wrong to not seek public input before introducing the measure, and he would abandon any effort to pursue giving the mayor authority to fill a City Council vacancy rather than holding a special election.
By law, city charters cannot be changed without receiving an endorsement from the Georgia General Assembly. 
Since February, the Roswell City Council has approved a request by Verizon to expand its existing data center in Alpharetta into Roswell, approved another $3 million for the Oxbo Road realignment project, hired an economic development director and named individuals to the new Roswell Development Authority and Transportation Advisory Commission. 
The City Council also recently adopted a $173 million budget for fiscal year 2023, which includes a pay increase for police officers and initial funding for a full-time fire department. In May, the City Council voted unanimously to ban the construction of new standalone apartments. 
All passed with Zapata absent.