ROSWELL, Ga. — Kurt Wilson was elected the new mayor of Roswell, replacing incumbent Mayor Lori Henry after securing 60% of the vote, according to the unofficial results from Fulton County.
Henry made history in 2018 when she became the city's first female mayor. She replaced Jere Wood, who had been mayor of Roswell since 1997. This time around, however, Henry only secured 34% of the vote, and a third challenger, Jason Yowell, received 6% of the vote.
During a watch party at the Brookfield Country Club on election night, Wilson said he was looking forward to serving the city and that he believes Roswell will look different a year from now.
"I'm excited to take on the challenges and get this city going in a direction that I think is really going to be positive, not just for the next four years but for the next 20 years," Wilson said. "It's also important to me that we solve the acrimony that we have in our city, understanding that it's going to take a leader to do that and having a leader who is willing to take the bullets so other people can start to work together like the City Council and staff."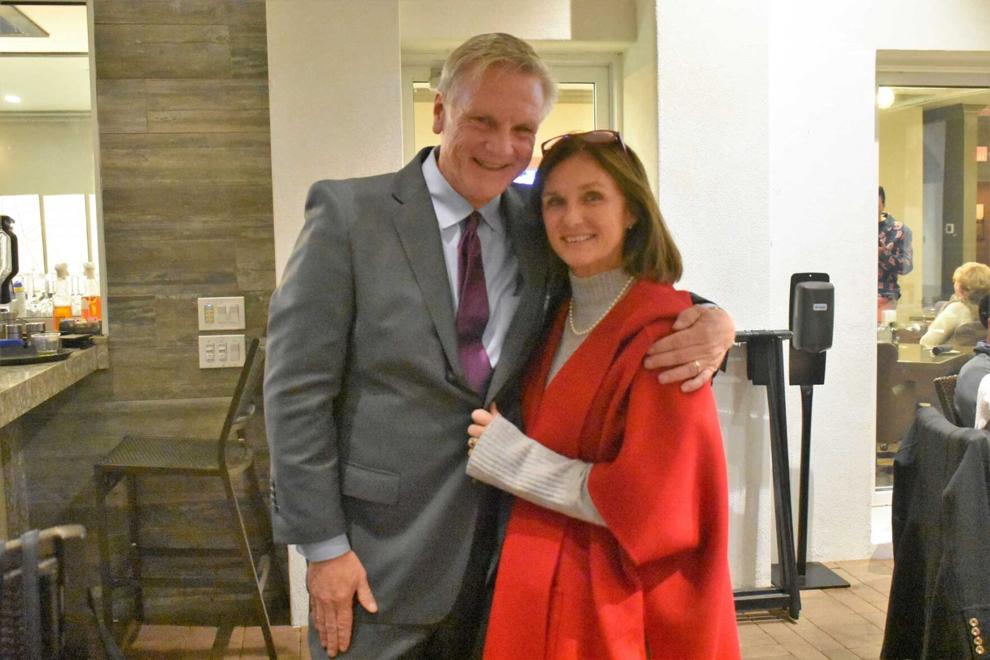 This is the first time Wilson will hold public office. He is a Zaxby's licensee, real estate company owner and cigar retailer. But he said being a good leader isn't necessarily about being "qualified," but about being vulnerable, curious and engaged.
As mayor, Wilson also said he plans to take ownership of the Oxbo Road realignment project, which has been the topic of stiff criticism for Henry.
Over the years, the project has resulted in millions in cost overruns, including a $2.5 million settlement agreement this past February for failing to meet a deadline the city agreed to when it purchased property on Atlanta Street. This led Henry to call for an independent investigation that has cost taxpayers more than $109,000 to date. Overall, the project is expected to cost about $5 million over budget, or a total of close to $14 million.
"Whenever there's a problem like Oxbo Road, I'm going to take ownership of that problem even though it's 15 years old," Wilson said. "It's on me to solve it. It's not on the past mayors. It's not on the City Council. That won't get solved until someone takes responsibility for this problem, and I will do that."
Voters also selected their choice for two City Council seats on Nov. 2. Peter Vanstrom defeated incumbent Marie Willsey for the Post 4 City Council seat with 58% of the vote, and Lee Hills defeated incumbent Matt Judy for the Post 6 seat with 56% of the vote.
Vanstrom said he was humbled and ready to "roll up my sleeves" and get to work for Roswell. Hills echoed those feelings, adding that she has been thinking about running for a seat on the City Council for the past 15 years but held back from doing so to raise her kids who are now in college.
"I am very excited to get to represent Roswell residents," Hills said. "I'm a Roswell resident and I've had questions and concerns and felt like it was time to put my money where my mouth is and get to work."
While several candidates celebrated the end of a contentious election season, one City Council seat remains undecided and will be heading into a runoff election on Nov. 30.
In the race for the Post 5 seat left vacant by Councilman Matthew Tyser, Will Morthland and Michael Dal Cerro failed to capture more than 50% of the vote. Dal Cerro received 38.23% of the vote and Morthland received 38.78% of the vote. Meanwhile, their opponent, Yalonda Freeman, received 23.99% of the vote.
Voters were also asked whether to renew the .75-cent Transportation Special Purpose Local Option Sales, or TSPLOST, and whether to continue the one-cent Special Purpose Local Option Sales Tax for education for another five-year term. Both measures passed.
Roswell is expected to receive $86.3 million through the transportation sales tax.