ROSWELL, Ga. — A Roswell firefighter is accused of fatally hitting a jogger with his truck July 13.
The incident, which was captured on surveillance video, occurred just steps away from Fire Station 4 at Old Alabama Road and Market Boulevard. The victim is 59-year-old Bonnie Lynn Abraham-Mikami, of Roswell, who her family says enjoyed daily morning jogs in the city.
Ronnie Harper, 68, of Athens, has been charged with two misdemeanors in connection to the incident, including homicide by vehicle in the second degree and failure to yield right of way at a crosswalk. He was booked into the Fulton County Jail July 20 but was granted a pre-trial release that same day after posting a $23,000 bond.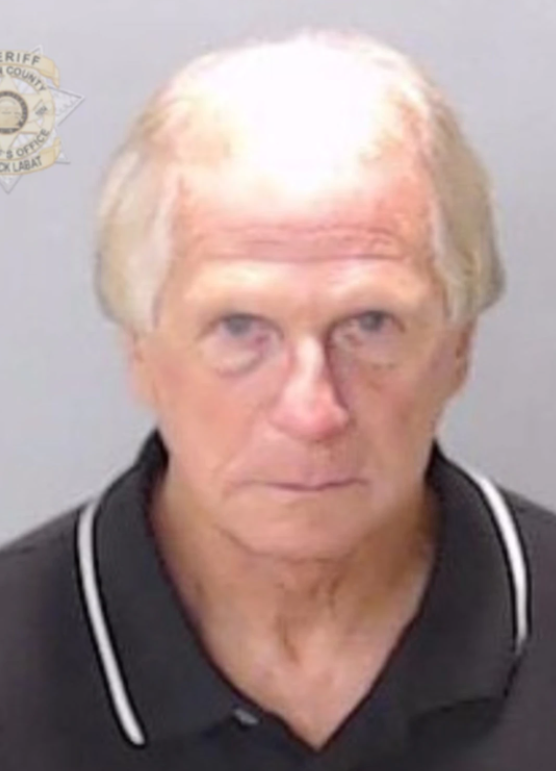 Court records show Harper's arraignment is scheduled for September.
Roswell Communications Director Julie Brechbill said Harper was hired in 2000 and is a part-time firefighter. Brechbill confirmed Harper has been placed on administrative leave pending the outcome of the investigation.
According to the incident report, Roswell police received a call July 13 at 9:05 a.m. about a person who had been hit by a vehicle in front of Fire Station 4. When the primary officer arrived at the scene, there were already several officers and Roswell fire units there.
The report states Harper had just left work when he got in his truck and tried to make a left-hand turn from Market Boulevard onto Old Alabama Road. At first, it states, Harper said Abraham-Mikami was not in the crosswalk when he hit her.
But, video footage pulled from Fire Station 4 shows Abraham-Mikami was crossing Old Alabama Road from east to west in the direction of the fire department at the time she was hit. The report states Abraham-Mikami sustained a laceration to the back of her skull and multiple abrasions. Harper reportedly said he "was only doing about 5 mph" at the time of the incident.
After hitting Abraham-Mikami, the surveillance video allegedly shows Harper exiting his truck to check on her and running into the fire station for help. Abraham-Mikami was transported to North Fulton Hospital.
While the report states she was awake at first, an officer reported that she seemed very confused and was unable to answer his questions. Abraham-Mikami later died, leaving behind two sons, ages 32 and 28. Her sister, Rose Abraham, has set up a GoFundMe page to help cover medical and other expenses.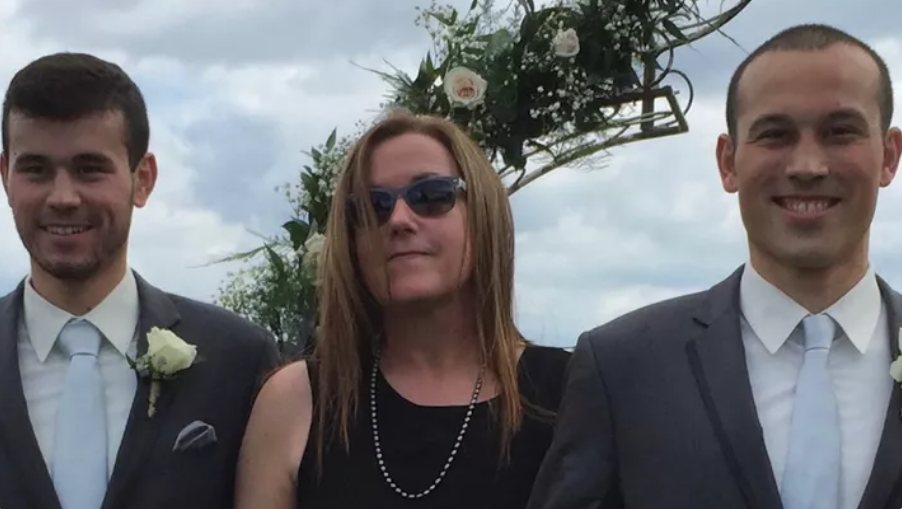 Rose, a teacher at Dunwoody High School, wrote that even though her family is grieving, they find comfort in knowing that Bonnie died doing something that "brought her peace and joy."
Rose says she will remember her sister as an "amazing woman" and single mother who devoted her life to her two boys.
"She raised them and put them through college by working as a self-employed translator/re-writer, primarily focused on managing complex litigation cases which utilized her fluency in Japanese," Rose wrote. "She continued to use these talents until her passing."
Rose says that because of her employment status, Bonnie didn't have health insurance.
"Thank you for respecting my request for privacy during this devastating time," Rose wrote. "Many of you have asked how you can help our family. I have established this GoFundMe effort on behalf of my nephews, Jin and Kei, to help them navigate the challenging road that lies ahead. We are grateful for your continued support, thoughts and prayers as we honor Bonnie's legacy together."
To donate to the GoFundMe, visit gofundme.com/f/bonnie-abrahammikami.