FULTON COUNTY, Ga. — The primary elections are fast approaching.
On June 9, Fulton County residents will be able to vote for a slew of federal, state and local candidates. Those who claim a party affiliation will have the option to vote on party-specific questions: six for Democrats and three for Republicans.
Democrat party questions cover a variety of issues, including climate change, environmental protections, voter rights and registration, and the cash bail system. There is also a question on whether Georgia should have an independent commission to draw district lines instead of politicians.
Republican party questions cover expansion of educational options and whether voting in the Republican primary should be limited to registered Republicans. Voters will also be asked if board of education candidates should be required to declare their political party.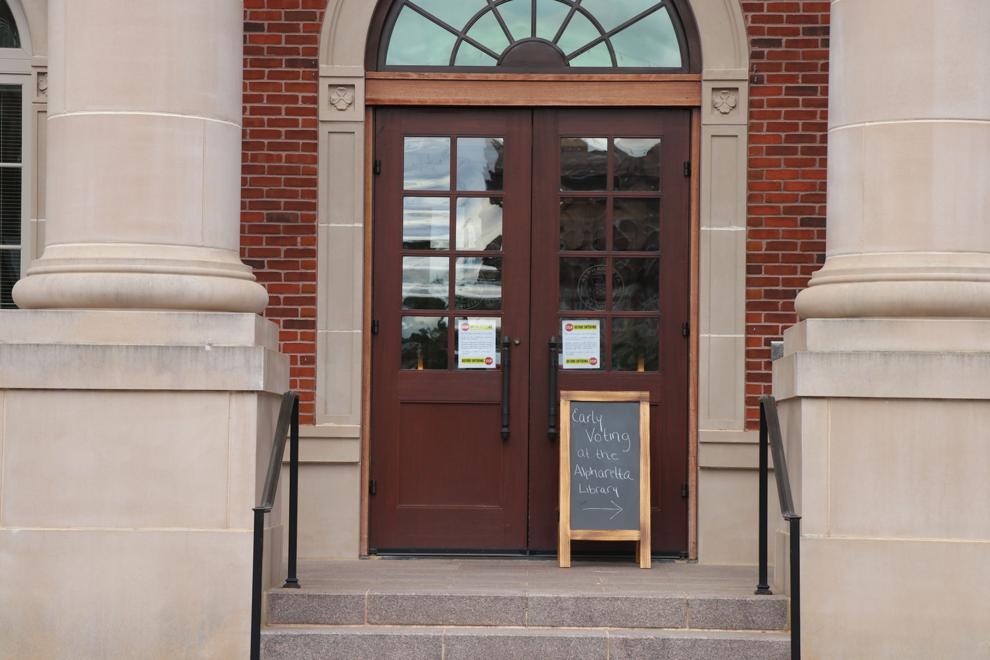 Here is a rundown of candidates and races on the ballot:
U.S. Senate
Incumbent Sen. David Perdue is uncontested on the Republican ticket.
Several Democratic candidates will compete to challenge him in the fall. One candidate is running as a Libertarian.
• Sen. David Perdue (incumbent) (R)
• James Knox (D)
• Teresa Pike Tomlinson, (D)
• Sarah Riggs Amico (D)
• Marckeith DeJesus (D)
• Tricia Carpenter McCracken (D)
• Jon Ossoff (D)
• Maya Dillard Smith (D)
• Shane Hazel (Libertarian)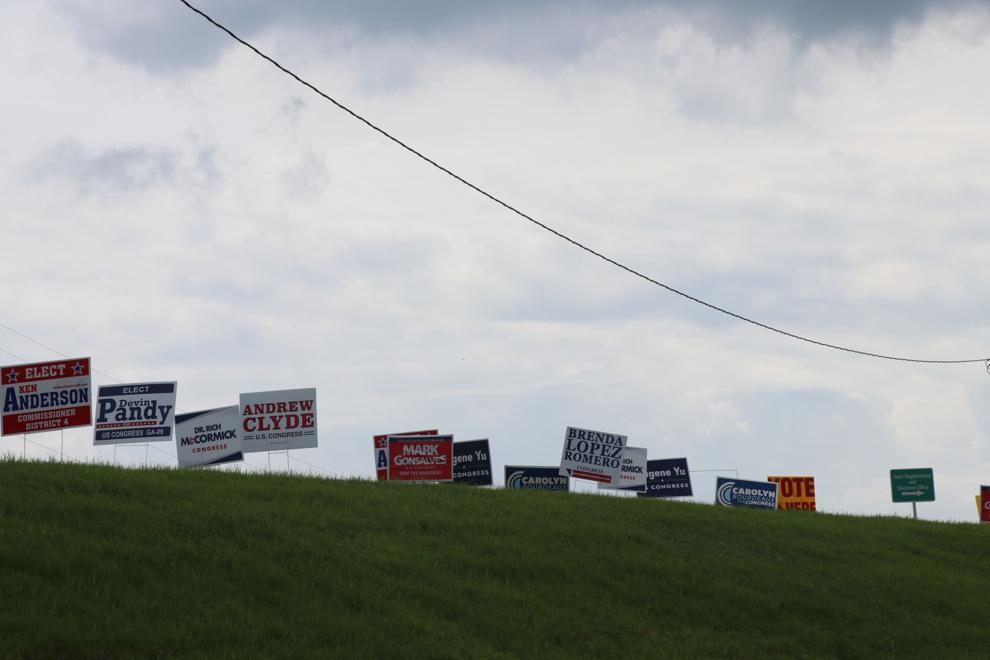 U.S. Senate
For the seat occupied by Sen. Kelly Loeffler, there will be no vote on June 9. Instead, a nonpartisan primary will be held Nov. 3. There are 21 candidates who qualified for the race — six Republicans, eight Democrats, four independents and one Libertarian, one from the Green Party and one write-in.
All candidates will appear on the same ballot, and if no candidate receives a majority, there will be a runoff between the top two finishers on Jan. 5, 2021.
U.S. House
Several Republicans qualified to challenge incumbent Rep. Lucy McBath, including former Rep. Karen Handel. McBath, a Democrat, unseated Handel in 2018.
Mykel Barthelemy (R)
Karen Handel (R)
Blake Harbin (R)
Joe Profit (R)
Paulette Smith (R)
Lucy McBath (D)
State Senate
In District 21, incumbent State Sen. Brandon Beach of Alpharetta is facing a Republican primary challenge from Woodstock businessman David Caldwell. The district covers north Alpharetta, all of Milton and much of Cherokee County. No one filed on the Democratic ticket.
In District 56, incumbent Republican State Sen. John Albers is running with no opposition in the primary. This fall, he will face Democrat Sarah Beeson, who is also unopposed in the primary. District 56 includes Roswell, southern portions of Alpharetta and Milton, and roughly the area west of Jones Bridge Road in Johns Creek.
For District 48, which includes the eastern side of Johns Creek, State Sen. Zahra Karinshak is not seeking reelection to run for the U.S. House in the 7th district. Matt Reeves will be running on the Republican ticket, while two Democrats are competing to face him.
Michelle Au (D)
Josh Uddin (D)
State House
In House District 47, incumbent Republican Rep. Jan Jones of Milton is unopposed in the primary. Democrat Anthia Owens Carter also faces no opposition in the primary. District 47 includes all of Milton and portions of north Roswell and west Alpharetta.
House District 48, which includes most of Roswell and southern portions of Alpharetta, will have no contested primary. Incumbent Mary Robichaux, a Democrat, will face a challenge this fall from Republican Betty Price, who lost the seat in 2018.
District 49, which includes most of Alpharetta and a sliver of northwest Johns Creek, incumbent Republican State Rep. Chuck Martin is unopposed in the primary. There will be a Democratic primary to determine who he will face this fall.
Jason Hayes (D)
Ken Lawler (D)
In District 50, which represents most of Johns Creek, Incumbent Democrat Rep. Angelika Kausche will face former City Councilman Jay Lin on the Republican ticket.
District 51 includes the area south of Old Alabama Road and west of Barnwell Road. Incumbent Democrat Rep. Josh McLaurin will compete against Republican Alex Kaufman.
In District 95, which includes a small section of the city south of Old Alabama and east of Barnwell, Incumbent Democrat Rep. Beth Moore will face Republican Erica McCurdy. 
Fulton County School Board (Non-partisan)
In District 1, which covers much of west Roswell, incumbent Katha Stuart is unopposed.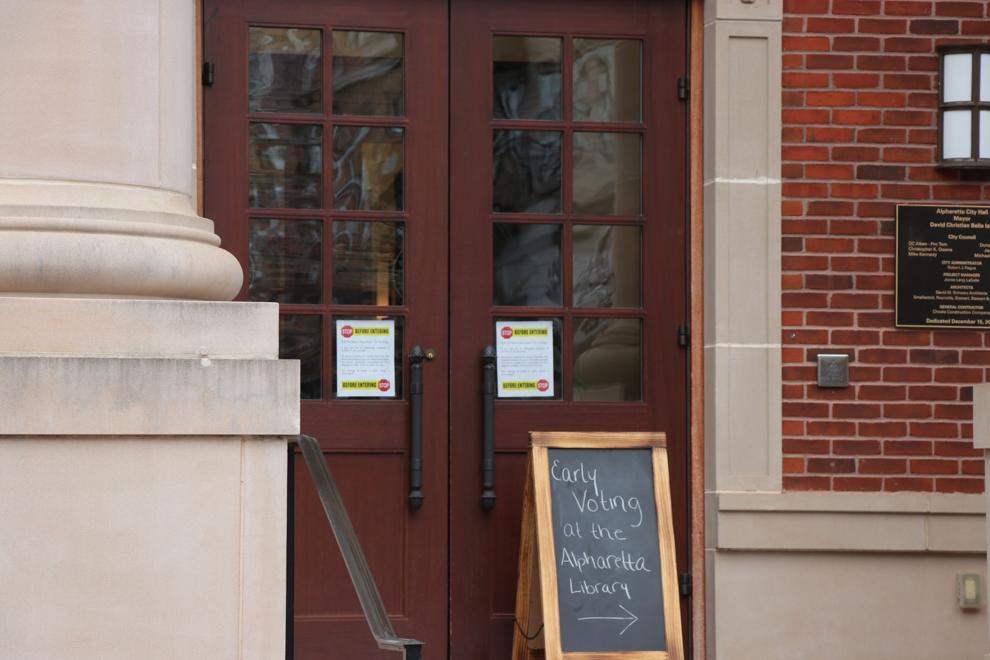 Fulton County Commission District 2
Republican incumbent Bob Ellis faces no primary challenge for his district seat, which represents Milton and large portions of Alpharetta, Roswell and Sandy Springs. Ellis will square off in November against Democrat Justin Holsomback.
Sheriff
Walter Calloway (D)
Myron Freeman (D)
Theodore Jackson (Incumbent, D)
Pat Labat (D)
Charles Rambo (D)
Judge of the Probate Court
Tim Curtin
Kenya Johnson
Diane Weinberg
Uncontested Races
The following incumbents will run uncontested.
Clerk of the Superior Court: Tina Robinson (D)
Tax Commissioner: Arthur Ferdinand (D)
State Court Judges: Diane Bessen, Jane Morrison, Myra Dixon, John Mather, Susan Edlein, Patsy Porter, Wesley Tailor
Solicitor General: Keith Gammage (D)